You can not stop looking sultry beauties in Instagrame? Many plastic surgery and Photoshop - and you will be no worse. Honestly!
Olesya Malin
On the magical transformation of Volgodonsk skinny blonde Olesya Sidorchik in uniform metropolitan fatal brunette Olesya Malinska heard many. According to bloggers, fans and sponsors changing as gloves, Olesya was able not only to totally change the look, and then change the business model questionable activity on passion for designing clothes.
In the photo above Olesya Sidorchik immediately after moving to Moscow (left) and Olesya Malin in the status of the designer.
Svetlana Bilyalov
Thanks to the spectacular appearance 22-year-old Svetlana Bilyalov made her modeling career. As it turned out, the beauty of women, as in previous cases, was partially acquired by artificial means. Breast augmentation, surgery to change the shape of the nose, lip augmentation - is far from complete, according to the bloggers, list manipulation looks beautiful skater
. Svetlana Bilyalov to adjust the exterior (left) and after.
Sasha Lashes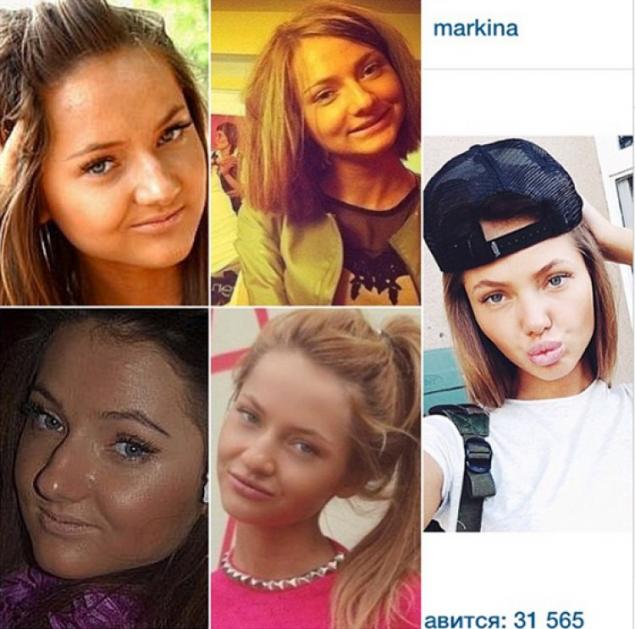 Alexander Kharitonov, known as Sasha Lashes, or Sasha Markina, is a true role model for many girls and a dream for most young people. However, according to bloggers, this appearance and the favorite of Internet users - a laborious work of plastic surgeons. After surgery to change the shape of the nose, and a few shots to give volume lips Sasha took up sports and much thinner. And if before the girl could hardly be considered beautiful, after several interventions of professionals Markina changed beyond recognition.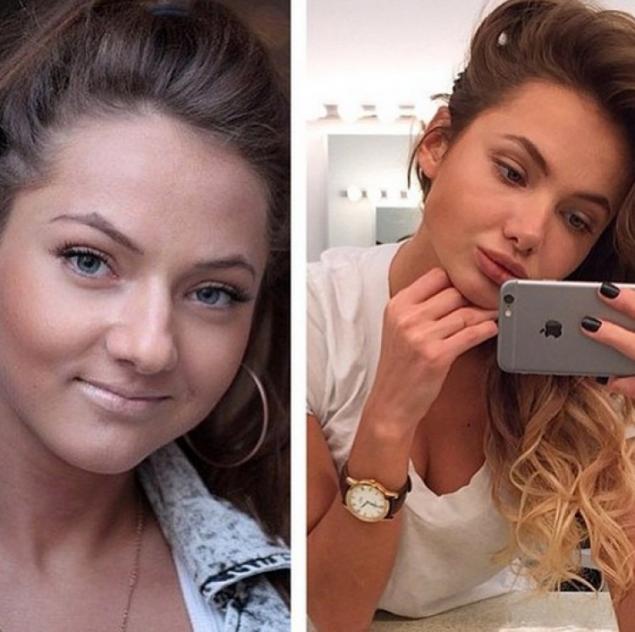 Sasha Markina before and after the correction of the exterior.
Annie Ray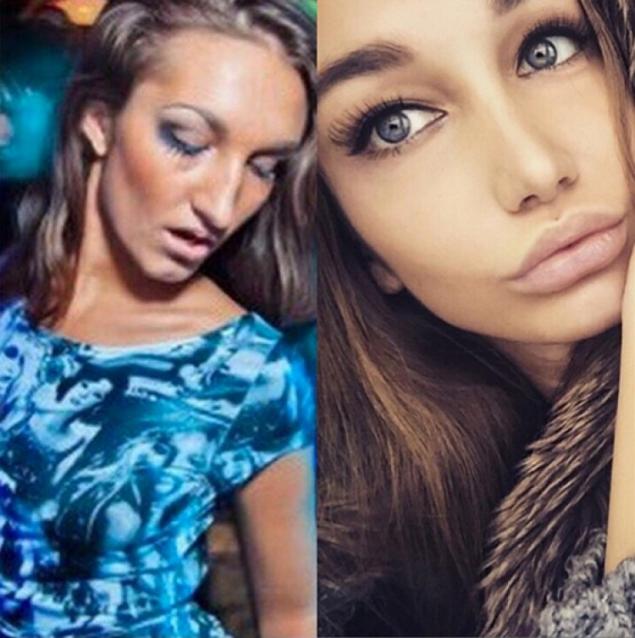 "If you do something in me did not like it, do not go to my page, and cry in the mirror over his face shape" - responds to criticism of positioning itself model star "Instagrama" Annie Paradise. The girl was itself entirely sure after the notorious correction of nose, lip augmentation, as well as narrowing the waist up wasp in Photoshop. However, readers will quickly notice a dirty trick. "Why bed curve? Photoshop - not yours! "- Wrote the girl subscribers. The picture is really noticeable unequivocal evidence of the work in photo editor inept wizard.
Annie Andres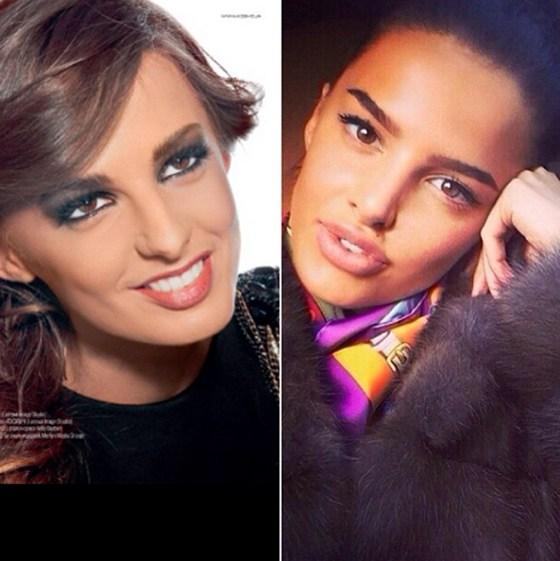 Seriously disappointed by Internet users in the Ukrainian beauty Anyuta Andres. Having found in model directories photo girl in his youth, bloggers immediately showed the picture to fans of the model. And though in the case of Anuta everything was just the tip of the nose corrected and injections of hyaluronic acid in the lips, natural beauty of the appearance of the girl now hardly anyone dares to call.
Katya Zhuzha