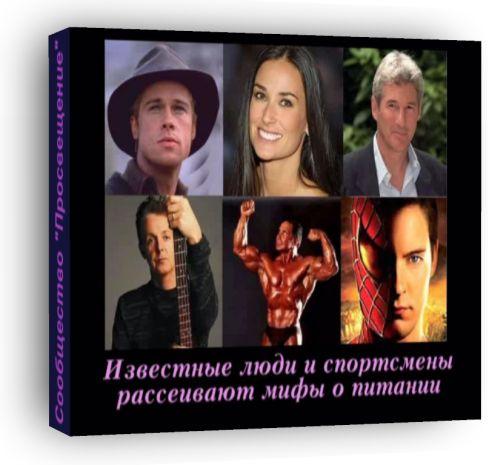 Celebrities and athletes dispel myths about nutrition (deflation myths about vegetarianism and meat-eating)
Title: "Celebrities and athletes dispel myths about nutrition" (known vegetarians, athletes and scientists vegetarians)
Genre: enlightening film
Description:
Food and drug business to hide the truth from us ...
From people hide how to be healthy and not get sick.
From people hide, how to find beauty and youth.
From men to hide the secret of invincibility and endurance.
But it's time to learn the truth
Live examples will help to dispel the false advertising of food on vegetarianism and meat-eating.
Today you can learn about those who by their example proved a food leads to invincibility, beauty, joy and mental health!