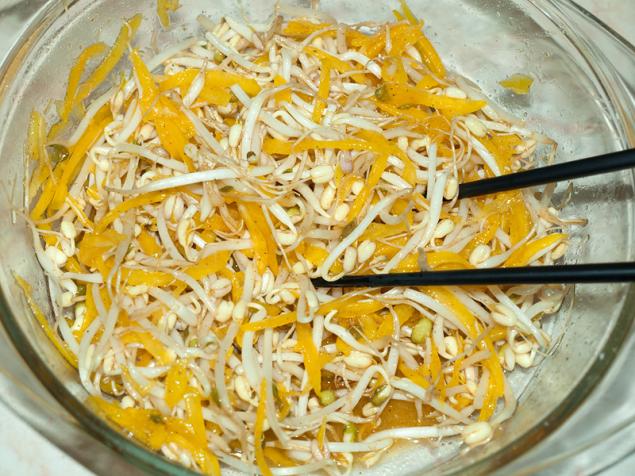 It took:
mung bean sprouts - 150 g
Bulgarian pepper - 1 pc.
sea ​​salt to taste
for the marinade:
sesame oil - 2 tablespoons
lemon juice - 1 tbsp
honey - 1 tablespoon
paprika - 1/5
tbsp cumin - 1/5
tbsp mustard - 1/5
tbsp coriander - 1/5
tbsp black pepper - 1/5 tablespoon
Pepper postrogat mandolin with a large comb. Put in a bowl with the sprouts.
In a separate small bowl, combine all the marinade ingredients, add salt salad, pour the marinade, mix thoroughly.
I do cook, thought will have to leave to stand overnight, tried - in excellent fresh salad juicy taste, you can not insist, but if let stand, then there will not be worse.