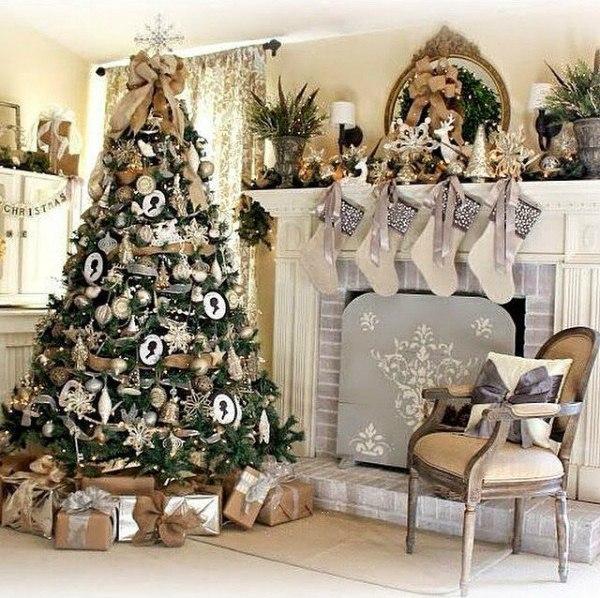 How to celebrate New Year - so spend it! "Try to meet in 2016 in a circle of friends and loved ones, with friends and associates. Be sure to remember his dream, better write it on a piece of paper and place on New Year's Eve under the Christmas tree.
Think over the entire first day of the new year the way of its implementation. Let 2016 be the year of making dreams come to life!
New Year - a magical holiday and it can give amazing gifts ...
The central star of our system - the sun - until January 20, will be in Capricorn, the quality of which symbolize progress towards a goal. Capricorn "rises to the top" of their achievements, so in the minds of people will be stimulated self-discipline, consistency, commitment, discipline and efficiency. This Capricorn is important to ascend to the top is not in splendid isolation, and with a team of like-minded people.
During the first half of January the sun's position will be tight - it resonates with Uranus (square) and Pluto (connection), strengthening the long-term stressful aspect between these planets. This means that the global crisis processes of renewal and transformation in this period anyway affect our identity, forcing us to adapt to the "trends" of the new era, which can cause stress and internal resistance. And if Uranus shows that it is in a person's life is contrary to the requirements of evolution, Pluto will give us enough energy to bring these spheres of life in accordance with these criteria.
Influence of Pluto means that transforms enormous and often destructive energy will be re-directed to a concentrated flow of our planet. All the old forms of life, or prevent the evolution to resist it will be mercilessly destroyed. Globally may occur technogenic accidents or natural disasters. In the inner life of human influence of Pluto can mean the collapse of past stereotypes, awareness committed fatal mistakes, disappointment in himself and his life. However, it is important to remember that energy of Pluto not only destroy, but also to create, so the site of the old necessarily arise a new and better. But the influence of Uranus means that the novelty and the conversion will break into our lives too harsh, revolutionary and sometimes disharmonious like squall or an avalanche stream. Because of this, many people again will be unprepared to accept and recognize the changes that can lead to mental overload and severe nervous stress. Therefore, we recommend all not to resist the advancing fundamental changes, and take them for granted, trying to see in them the positive side (as they always are), and hope for a better future. Then the adaptation to be smoother and more gradual and will not cause injury to our consciousness. In addition, until January 5, some personal tension will soften the Sun sextile to Neptune, who will help us to be inspired by the values ​​of love and mutual aid, will strengthen the creative impulses, deepen sensitivity to the world around them.
But then, in January 7-20 Sun trine Jupiter certainly brings us "gifts of fate" - the new rich opportunities for self-realization and recognition of the social, spiritual and cultural growth and upgrade its outlook in the spirit of a new era trends. We can say that in this period will be given every chance to become aware of their dignity and to see its unique role in a new, more progressive society of the future. Our achievements in the building of such a society, and the efforts exerted for the sake of his approach to this will be duly appreciated and rewarded. A conjunction of the Sun with Mercury retrograde, January 11-17 will help us to formulate and present old and generalized from past experiences thoughts and ideas.
From January 20 the Sun in Aquarius will focus our minds towards the future, openness of novelty, the ability to cooperate on an equal footing with people in groups and serving the interests of large systems of life - groups, society, humanity - so the position of the Sun in Aquarius is weakened. Aquarian energies prevail in the ensuing new era, and manages specify its uranium program, so they are relevant to us doubly.
Unfortunately, after the January 25 square Sun to Mars, along with business activity increase our ambitions and conflicts, especially among men. Therefore, at the end of the month, it is important "not to shoot from the hip" - not to take drastic and hasty decisions, not in conflict, not to quarrel, and in any case not be aggressive! Increased activity and energy necessary to fasten exclusively peaceful course, especially given the current limit to escalate the situation on the planet, and conflicts resolved through negotiation. Fortunately, the Sun sextile to Saturn after January 27 will help us to maintain our focus and discipline to exercise restraint and patience, clearly hold in the minds of their personal goals.
Mercury most of the month, except for a short period of 2-8 January will in Capricorn, giving thought and speech clarity, consistency and concentration, and communication and contacts - efficiency, practicality, consistency and discipline. But in a short period of 2-8 January Mercury will go to the sign of Aquarius, where it will stimulate the free and equitable exchange of views in dialogue and communication, especially the collective, as well as the use of new and innovative ideas, methodologies and concepts in science and education.
From 5 to 25 January Mercury for the first time this year will be retrograde step - in this period is not recommended to start new training processes, make new friends, to conclude important agreements and deals. Instead, most of the best months to study in depth the familiar or the material covered, deepen old contacts, develop existing relationships, as well as mentally to handle in the past or into the inner world.
In Aquarius Mercury forms a square with Mars (until January 11), softened sextile to Venus (until January 6). Mars will create tension in business communication, especially with men, and increase conflict in the team. Therefore, in the beginning of the month in collaboration with our motto should be to negotiation, otherwise we said too much, and then have to answer for what was said. Will this Venus - it can make to communicate softness and harmony, and enable us to clothe our thoughts and ideas into a beautiful and attractive form.
Mercury in Capricorn, the entire second half of the month will again stress resonate with Uranus (square) and Pluto (the compound). At this time again possible painful quarrels and ruptures relationships with people, and although it must be remembered that from our circle of friends usually leave those with whom we are not "on the way", it is important to maintain good relationships with loved ones, dear and valuable to us humans . While that may take place leaving a new, more exciting and spiritually close people without feelings and stress is unlikely to be enough. The same applies to our mental picture of the world - it can once again experience the painful restructuring, although we will be given enough strength and energy to update it.
To cope with the problems in school, work and relationships will help harmonious aspects of Mercury. Trine to Jupiter 8-22 January will bring us success in the educational process, public speeches, diplomas and protection of theses agreements and business trips. Then, after January 21, the sextile with Mars will help strengthen business relationships and communication, which will increase efficiency and enhance the coherence especially teamwork. A sextile Neptune 23-28 January will be able to fill our relationship with love and sensitivity to the other party and give the creative thinking in color.
Venus will hold most of January in Sagittarius, where it stimulates the increase of personal excellence and directs us to a sublime and spiritual interests - such as science, culture, education, philosophy, travel. This position of Venus inspires artistic creativity and promotes spiritual discipleship and mentoring.
However, the position of Venus in Sagittarius is tight. In the first half of January, it resonates with Saturn (Connect up to 15 January) and Neptune (the square until January 11), and then forms a square to Jupiter (12-23 January). These aspects can have a negative impact on our daily activities, interests and welfare. There are serious limitations and obstacles in meeting personal needs, especially selfish nature. It is also likely a lot of material and financial difficulties - light and tangible revenues certainly do not have to wait, but it will be a strong temptation to significant expenditure, which, of course, should be avoided. Therefore, you must clearly and accurately plan their daily activities, as well as resources and finances - both income and expenses. During this period it is important to define its prospects, streamline revenue sources, to prioritize their interests and needs and in accordance with them to organize further costs - should invest only in what will contribute to the fulfillment of destiny, and this will help to solve the financial problems. Also at this time it is very likely to romance, emotional and sensual painting which will be strong, but in the end they will only lead to disappointment. Therefore, in the romantic enthusiasm should also exercise caution and restraint - it is important to understand that relationships are beneficial only if they are in the long term enrich the experience of both partners, and not just serve as getting pleasure. Should be especially vigilant for women!
However, fortunately, to help in situations like this in the period 7-18 January will trine Venus with Uranus, which will make our lives new interests and hobbies, and, quite possibly, new sources of income to help cope with the monetary turmoil. This aspect is able to inspire many of us original creative ideas in the spirit of the new era, consistent with its evolutionary value - science, social activities.
Since January 23, Venus in Capricorn, where its position is weakened, since Venus is responsible for the personal activity and performance, and Capricorn assumes the goal and the ascent to the summit of success is not alone, but as part of a team of associates. Moreover, the results achieved by the self-worth should not be used and a purely personal use, and must stand at the service of large systems - the community and society, humanity. Therefore, this position of Venus disciplined person focuses his attention on the achievement of goals, assists promising plan their personal activities for the future.
After January 24 sextile Venus to Neptune will help boost our creativity and sensitivity to the world and people. The end of the month will be favorable to artists and other creative professions - such as artists, musicians, actors.
Mars celebrated the New Year still in Libra, but January 3 he moves into Scorpio, where he will hold the rest of the month. It strengthened its position and to stimulate the integration, mutual assistance, team unity in a common cause, and to actively improve the shortcomings in the work and work processes, and in the relationship between people within the team. So in January, is expected to increase business activity - this month will be favorable for the realization of the planned earlier plans, start new businesses and projects, particularly the collective nature. However, all the strong position of the planet is twofold - for Scorpio is often characterized by intolerance of imperfection, sharpness and sometimes even cruel. It may therefore be tempted to strained relations in the team, and his superiors - emotional, strong-willed and forceful pressure on subordinates to make them work more efficiently. It deliberately avoided harshness to be softer and more tolerant towards people with their shortcomings, to take into account the value of each team.
Mitigates the situation will trine Mars to Neptune - its effects will significantly reduce the severity of relationships with people in groups, will help to fill them with love and creativity will make respected as the highest human values, and the value of each individual person. Because of this it will be possible to strengthen relations in the team and strengthen its cohesion. After January 19 Mars sextile to Pluto can give tremendous energy of collective action, the ability to overcome any obstacles on the way to achieving the goal. However, a prerequisite for such support will be matching these common goals of mankind evolutionary program, their progressive integration focus, as well as their clear awareness of, and leaders and members of collectives.
Jupiter in Virgo brings good luck and new opportunities in everyday affairs - to work every day, work, family life, as well as in relations between people. He patronizes responsibly and accurately perform their duties to employees in all areas, and above all, the people of these professions, farmers, doctors, engineers, analysts and programmers. In society, it directs the main focus of attention in the sphere of economy and social welfare issues. In addition, many people he gives excellent chances greatly improve their health and life - do not miss them and enjoy a wellness practices. Overall Jupiter in Virgo makes our daily life more interesting, intense and meaningful, and its parts - a bright and attractive. The results of honest and hard work will be appreciated by society - including in material and financial terms.
The strict and unforgiving "Guardian of the Threshold" Saturn in Sagittarius will continue to be tested for strength and examinations for compliance with the requirements of the evolution of our world, the ability to control the general level of life and culture. If this test is not successfully delivered, it may be subject to restrictions of human existence in the areas of social activities, leadership, management, education, travel, spiritual development and practice. In humanity as a whole accelerated the process of the withering away of the old, outdated and contrary to the progress of their ideologies and cultures. People, life and activity which is contrary to the plan of evolution, are in their subjective feelings for a long time as if "frozen" in the past. The next two years are likely limited in the activities of the evolutionary spiritual movements. However, this does not mean turn back the clock of progress - a progressive currents in humanity on the threshold of a new era are tests to weed out among them are false or irrelevant to the spirit and, on the contrary, to strengthen remaining. At the same time humanity begins stimulated concentration of thought on looking for more accurate planning of the path of spiritual development, deep understanding and awareness of man's personal mission, vision of global evolutionary trends. For the people standing on the progressive path, subjective passage of time and the intensity of living events, on the contrary, accelerated. The danger lies in the fact that most modern people were unprepared for this "test of time", so they will be subjectively perceived as stress and tension.
Throughout January Saturn will form a square to Neptune, who is severely tested universal ideals and values. All false scientific, cultural and spiritual achievements and false, not evolutionary value will be severely and painfully exposed and crumble. The same touch feeling of finding harmony in people, stop, or, even worse, turning back the clock in his spiritual development. Many in this period may increase the feeling of loneliness and the feeling of pessimism and hopelessness of life, a kind of "stalemate in the development." Unfortunately, the same aspect will also exacerbate the negative ideological trends in society - such as nationalism, religious fundamentalism and fanaticism and general intolerance of dissent in any field - is fraught with further deterioration and so unstable and tense global political situation. However, at the same time it will make many people on the background of constantly "gathering clouds" think more deeply about the meaning of life, eternal values ​​and its true purpose.
Fortunately, as the whole of January to mitigate this tension will trine Saturn and Uranus, which will update philosophical concepts and targets of mankind, and it will be structured, purposefully and systematically, not randomly.