Where and when there was this story, perhaps, it is not so important. But it is possible to see the parents that give a great example for your children. This little lesson teaches us to see even in the negative aspects of our lives the positive side.
Probably every married couple should read this touching story.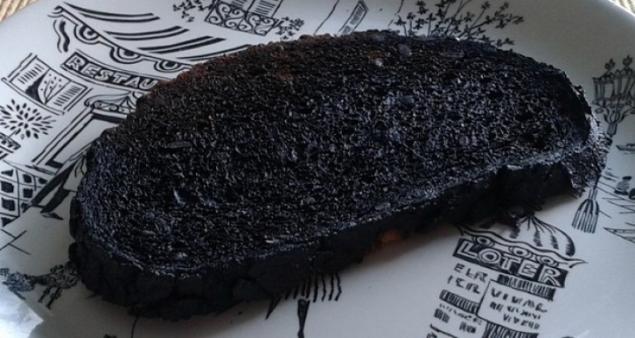 "When I was about eight years old, my mother liked to cook for us. Late one evening, when she prepared dinner after a hard day, she put in front of her father dessert - a small dish of jam and burnt toast. Not a bit burnt and completely blackened toast.
I sat and waited for the pope noticed the burnt toast and say something. But Dad just ate his toast and asked me if I did my homework, and how was my day. I do not remember what I told him. But I remember that night, I heard my mother apologized to the pope for bad toast. And I'll never forget what he said: "Honey, I love burnt toast".
Later, when I went to wish the Pope goodnight, I asked him whether he likes burnt toast. He put his hand on my shoulder and said:
- Your mother worked all day at work today, it turned out to be a difficult day, and she was very tired. Besides, burnt toast never hurt anybody, but you know how harsh words hurt.
I listened attentively, and his father went on to say.
- You know, my son, our life is full of imperfections, and the people as well. I'm not perfect. Often I forget about birthdays and anniversaries as well as many other people. But over the years I learned one important thing. We must learn to accept each other's shortcomings, and rejoice that there are differences between us. This little secret helps to create sincere and lasting relationship. Life is too short to wake up with regrets. I love the people that delight your heart, and do not hold a grudge against those who do not ".
: Marketium.ru