The secret ingredient for making the perfect baked potato is a banal
salt But it need not salt the dish and make pillows for potatoes.

The thing that is usually baked potato turns dense and crumbly. If you want to get the air potato, you need to pour into a baking dish salt. It will absorb the moisture, and potatoes will not be too tight.

Baked kartofelIngredienty 6 potatoes small 2 sprigs of rosemary 1 head of garlic, do not brush 50 g butter large sea or rock salt

Preparation Preheat oven to 200? C. Rinse thoroughly with a potato, because you will bake it together with the peel, rub it with a sponge and dry. Prepare dishes for baking. To do this, take the form of heat-resistant and a mound of salt in it so that it covers the bottom 1-2 cm.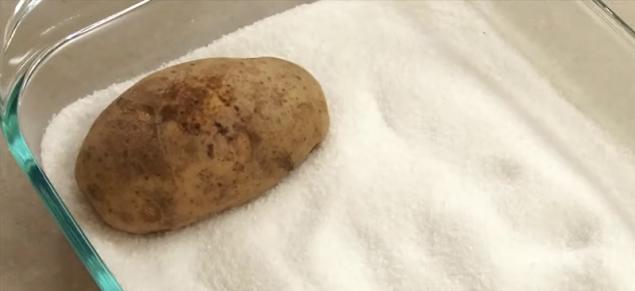 Place on salt potatoes, put sprigs of rosemary and clove of garlic, pre-cut the top off it. Then cover with foil and bake shape about an hour.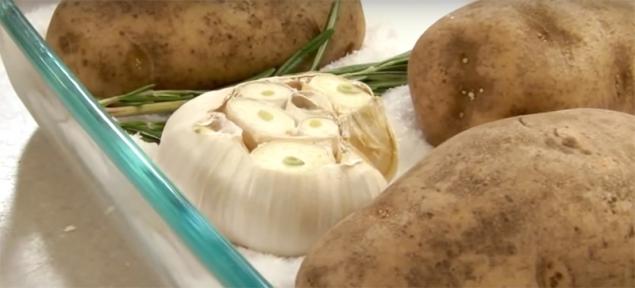 After Get potatoes from the mold and take off the foil. Get the garlic, to cool down. Brush the potato every little vegetable oil and put the form back into the oven until golden brown. Pierce potatoes with a knife, it must be completely soft.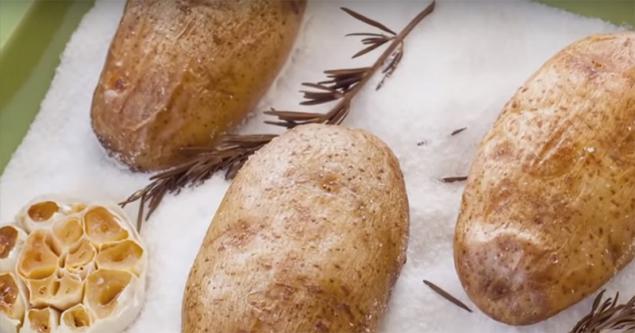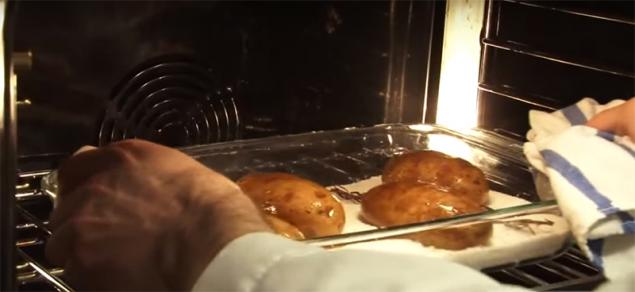 Make a lengthwise incision in the potatoes and put them in a paste made from butter and garlic, which is baked in the oven with potatoes.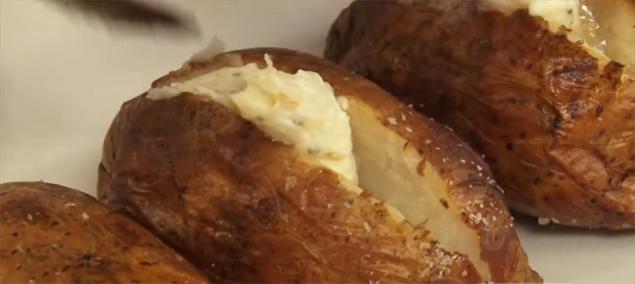 Be sure to try to prepare fries for this recipe. You will love the result. In the meantime, be a friend, share this article with your loved ones!

via takprosto.cc