More and more people are living more than 100 years, and this is not such a rarity. Editors Site APlus collected the most unexpected and bizarre secrets of longevity of some centenarians. < Website publishes the strange secrets of centenarians, who take the recipes for health, of course, should not be, but you can catch the essence. For example, this:
less worry, more than to enjoy.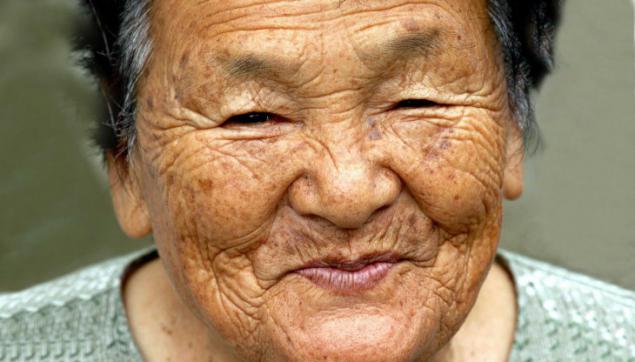 1. "3 beer and shot of whiskey a day» h2> And to be more precise: "3 banks (name brand) during the day and a shot of whiskey at 17:00." Agnes Fenton from New Jersey says that lives in this manner since 1943. Her appetite decreased slightly in recent years, and it is not allowed to drink as it says. "But let me try to ban drink shot Blue Label birthday," says long-liver.


2. "Avoid men» h2> Gullane Jesse left his parents' house in 13 years, it has become a milkmaid and never married. When she was 109 (this January), he revealed the secret of his longevity: "My secret to a long life - stay away from the men. They are more trouble than they are worth ».


3. "Port wine, olive oil and a sense of humor» h2> Frenchwoman Jeanne Calment was once the oldest living person. She died in 1997 at the age of 122 years. She was born in 1875 (after only 14 years after the abolition of serfdom). She had seen Van Gogh, he took fencing lessons in 85, 100 years drove his bike in the 121 released music CD «Time's Mistress».

Jeanne ate almost a kilogram of chocolate a week and smoked almost 100 years, until the cast for 2 years before his death. But not because he wanted to quit, it is just the time badly seen, but no one is allowed to light a cigarette instead.

As the secret of longevity, it gives "port, tons of olive oil and a sense of humor. I'll die laughing, "- said Kalman.


4. "Sushi» h2> Misao Okawa, died at 117 years. In the last year of her life she expressed her secret: "I always eat sushi and sleep at least 8 hours a day." She eats 3 large portions of food every day.


5. «Dr. Pepper » h2> 104-year-old Elizabeth Sullivan says that drinking 3 cans of Dr. Pepper a day and connects with the secret of his longevity. "One day my doctor said that I need to reduce the consumption of soda. But 10 years later he died and I had to change doctors. And I think that the sugar in the lemonade supports me all the time "- says Elizabeth.


6. "Drink» h2> Pauline Spagnolo in celebration of its 100th anniversary said that the secret of her long happy life "many booze».


7. "Celibacy» h2> Old British Virgin Midmor Clara in 2008 (at the age of 105 years) said that the secret of her longevity - a complete celibacy. "I grew up at a time when girls and young women have noticed, but not heard. I had to win a life of its own ».


8. "Polenta, cod and coconut milk» h2> The only man in our list of recommendations - American veteran Puerto Rican Emiliano Mercado origin del Toro, who died at the age of 115 years, tied his longevity with the traditional Puerto Rican food. His relatives - the fact that he never married.


9. "Bacon» h2> widowed at age 38 Pearl Kantrel raised 7 children by working normal working at the tissue and the production of the farm. In 2013, the 105-year-old native of Texas, once said, "I love bacon and eat it every day».



via www.zozhnik.ru/9-samyx-strannyx-sekretov-dolgoletiya-ot-tex-kto-prozhil-bolee-100-let/