We asked Yaroslav Orlov Creative Director of "instinct" to share their expert opinion and parse all events in & quot; Creative tape & quot; over the past week, describing the advantages and disadvantages of each of the works.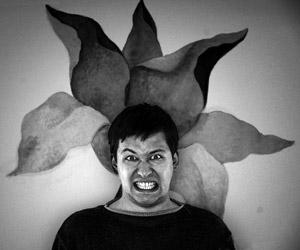 1. Coca-Cola - Happiness Factory The Movie - Trailer wonderful. Very high quality - such advertising is meaningful in movie theaters twist. Both long and detailed work they ask the big screen.
Funny and observe how Americans are able to operate with resources. It is clear that to develop such a world from scratch is more difficult than to make another story within the already created. Because, I think, and "milking cow". But it's great - "milk" while there is fresh and delicious.
With regard to the mentioned in the discussion of "bad" advertising "Fanta" and "Sprite" - everything is simple. These brands have a local creativity. It is something you apparently do not like. By the way, what is being done in Russia by Koke - also not a fountain, to put it mildly. The "Sprite", as stated in the forum, full of great western movies. As for "phantom" I do not remember exactly, but I'm sure - they have the same thing.
P.S. A couple more insights on the topic Plant Happiness:
1) In these commercials, we do not see how the "New" Coke. In fact, just as it is "packed" and "solemnly escorted." The recipe was, alas, is unknown. Speaking cynically, all these characters - Fools who must be hundreds, ready to pour the liquid in the bottle, however, the idea, apparently, just that their role - to create a love that "charges" drink.
2) At least now I know that Coke machines are not "all-clear". Well, at least drink the bottle closed. On the other hand - the bank is still more reliable, it is sealed.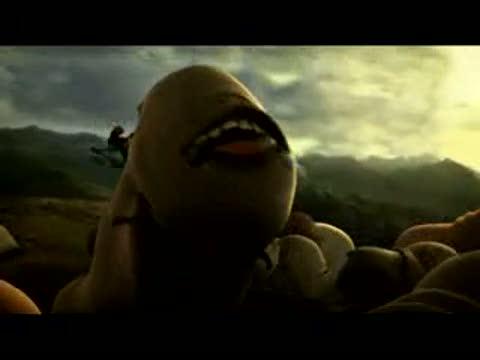 2. Heineken - DraughtKeg - A matter of taste, of course. And a barrel of beer and girls, and 2-in-1 - in words sounds cool. But this woman - not my type. Not interested. A pity - it was a pleasant addition to its role of "parcels on two legs." Moreover, it "greenish". I understand - the color of the brand and all that. But having met her on the street, I would have decided that it is a zombie or Renata L.
2 vit +1 shorter.
Not bad on the idea. Implementation of quality, but not too involving. "Coca-Cola" poinfantilnee, but still better.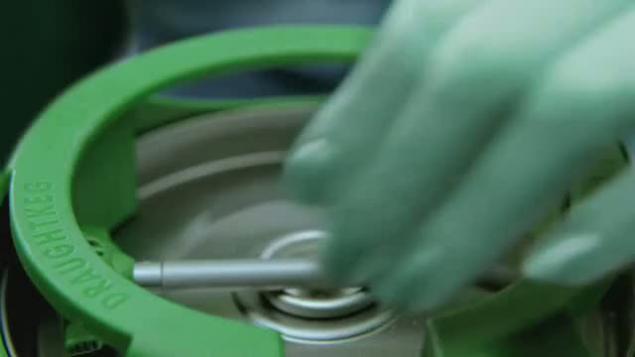 3. MTN - Stickies - Great idea. Excellent idea and charmingly simple incarnation.
One problem - see "movement" of a person you need to watch the finished movie. This is a conversation you a brand imbued who looked at this from the outside. Most likely they did not know what was going on until they saw the video clip.
But the main thing - the effect of the scale. It is impressive for anyone. And inspiring. What is very important for young people. They only give an idea - they will make your energy.
Discussions in the forum on advertising "stickers" - nonsense, in my opinion. If the clip a person drinks a cup - a cup advertising? And if you pulled up to the house in a taxi - taxi advertising? So in this case - the only means of stickers, which express a great idea. And in advertising stickers it would be important is what is written on the sticker.
And most importantly - the quality of the ideas. Now I do not know what they are selling. Mobile communication like? Cheapness or quality? NEVER MIND! They amaze and inspire me. As a result, at least from the consumer in advance - brand loyalty. When will offer specifics I'll trust them in advance. Judging by the tone of the rollers by the ideas which are close to them - for the logo of the operator are normal people. I do not believe that they have bad service. I want to deal with such. So it works.
So far, the best job in the compilation.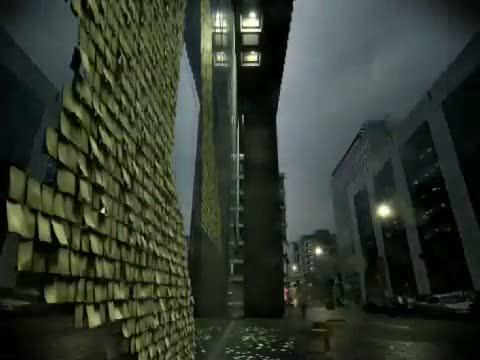 4. Sunsilk - Hair Off - I think is excellent. Surprisingly, not a single commentary in the forum. They are afraid that they like advertising shampoo or something?
The video shows that any brand - even shampoo - is capable of being creative is served. Time passes stupid housewives now Housewives "Desperate" - active, confident, capable of humor and cunning.
I would like to see the series. Format - hopefully.
I would put in second place after the "man of the stickers." But Coke is probably still a little richer in implementation. So third place.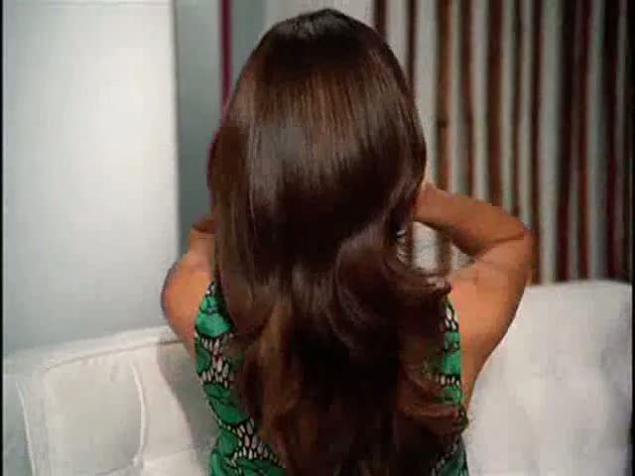 5. Energy Australia - Environmental footprint - Well. Fine. Like no questions. Except for the fact that I would be (to grow) more, not less. And the fact that I will become a little all - does not inspire.
That is, with this idea agrees, but the reluctance to apply it.
Made tightly without protruding threads. But do not touch. Even less interesting than "Heineken».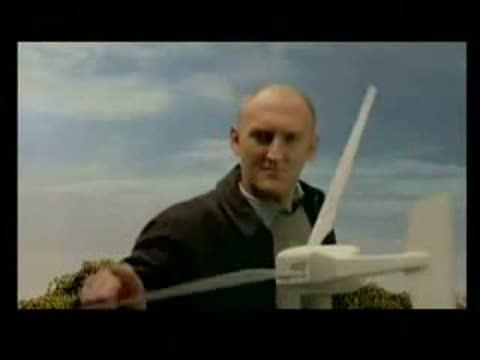 6. El Comercio - Coca-Cola, IBM, Microsoft - Very cool. Simple, clear and totally entertaining. You look up to the end, and at the end you get a clear answer. Super.
Not very clear genre. If this is the "real" event - why such scenery "staged»?
AD-ninja right - I think the real answer, but they laid acting. But overall still good. At the level of first place with a movie about a man of the stickers. Maybe even thoughts and abruptly.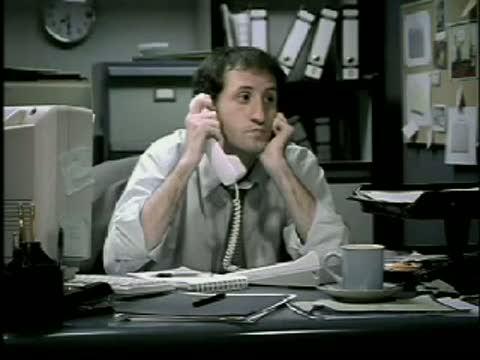 7. High 5 Projek Harapan - Bad Boy - It is surprising that the excellent work of the forum does not get any response. Maybe their perfection - their weakness?
Cut healthy, well-conceived, super hit in psychology - but note - you hear somewhere deep 25th frame is: "uncles from Cannes! Do not forget to give us an award! WE - Naive Thai boy walked around the city under the American songs and do all that nonsense! "How can you not smile and do not melt?
If not for that - would say that the movie is very very good. And just - very good.
It's true, sometimes we do good deeds, to get something, such as forgiveness. And if the guarantee forgiveness - can afford a little more, yeah?
If not fake "pro-Cannes" key - it would be cooler, "Cola", as well - even losing hair.
8. Virgin Broadband - Projection - And that's good! Most pleased that people did not think the format of the TV and went outside.
However, if you look closely - it looks like a perfectly orchestrated under the "reality" of production. But it is very well done. And there was a movie need? Maybe it was necessary to continue to go - just to hold such shares. And pekshot translirpovat there too - on the walls.
And note - that he is a normal average Western advertising. For us it vyshak - at GP Moscow festival, I think.
Hmmm ... Again zero reaction from visitors. All are used to good advertising is that it?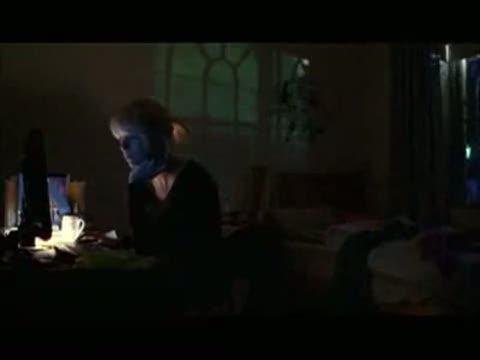 9. Aspirin - Snoring - funny. But something smells of mothballs. Is it svezhak?
There is a technical point - the extra couple of seconds we are looking at this stupid man. So one can not wait for the end pieces. The rest - the usual normal quality video.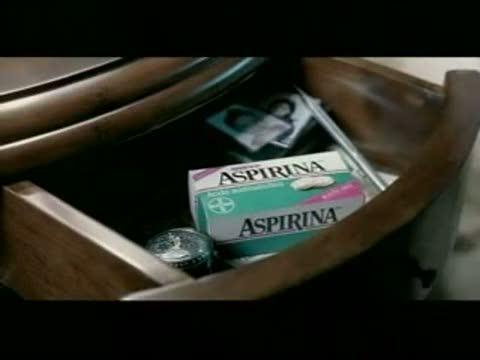 10. Hyundai - The Big Duh Sale - funny! Even well. Solid four - especially for what went minimalist design minimalism forms, but at the same time as the aesthetistic all filmed!
It is always difficult to hide the message of the ordinary in the original form, and even so they are not lost. This task is made even more interesting and subtle.
It's nice to watch them play with form - Pink Panther made a splash, "Zarathustra" - a mystical universal. Good. And he added the site fun.
With regard to the objectives - which are so vividly discussed under the roller - the purpose of selling videos do not solve in most cases. In this as well. In order to "sell" the car - you need to make "make a decision" to purchase. A movie that can not be solved, too many factors. But what videos can do - so this is to inform the actions of interest to its scale - that people wanted to come. And it seems to have succeeded - came up with a simple and funny name shares its well-played, and even explained what was going on. I think if a person wants to buy a new car - seeing a movie, it will swallow, remember, and is likely to go see. And there already it will spud specifics of price, quality, order-this.
In Russia, it seems to me it could be done through a more clear to us the word "WOW».
Among the other news of the week - very good strong middle peasant.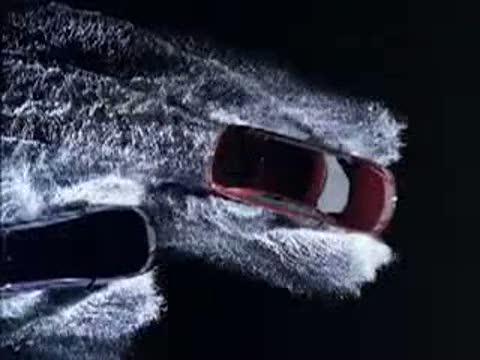 11. Hiscox - Certainty - And this is a big nothing. Whether my knowledge of the language and philosophy is not enough, or they are simply inflated cheeks, and blow off their forgotten.
A lot of beautiful pictures and words. But what it was about, gentlemen? No answer. From this movie could draw thousands of "workers' thoughts - they did not take no for one. At the end of the fog, which is not just people associate uncertainty, special payments, and monitoring elements. It's about the fact that the insured person is not afraid of the elements? Then came unclear. Maybe prevents voice? Maybe its too much?
I have a feeling most of the movie that people humbly waiting spellbound watching the approaching «horror».
As children in the tower above the pool. They realize their helplessness before the element. Rely on God's will.
Imagine that a man fascinated Keep your fingers into an outlet and puts them there. Under the disturbing music. Because the insured.
Now imagine the same thing, but with a hint - now you're safe, and you can do something that has long wanted. Second - ironically - or rather will work.
So, in my nevazhnets. A lowered into the sewer of budget money, big way - least of all the week.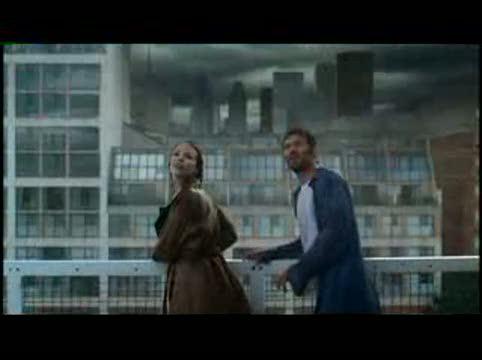 12. NBZIP - Roadkill - Very cool! And that's cool idea comes from a porcupine, and not from a guy in sneakers. A bit foolishly I have done, but that only funnier! I really do not quite understand what for me electric shocks in sneakers, but zaintresovalo 100% .Zelenye appreciate.
According to - somewhere between cola and hair. I do not remember where.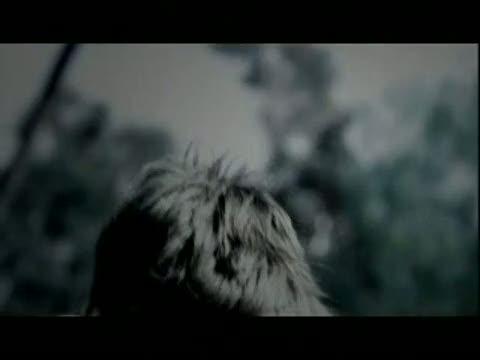 13. Smirnoff - Green tea Party - Hey, people on the forum. More precisely, the wolf. What are you? Than it can be taken seriously? Of course, it is not "fair" fake. This banter !!!
Drop dead, bright, wildly funny ... it would be, but ... for the second time, unfortunately. When what to my mind themselves and did such a campaign.
The rest - Respect for the integrity. But ... let's have new! You can - we know!
It correctly observed that the United States should work. Why do we not go? "Comedy Club" is passed, an echo of the American stand-up comedy.
In the rating of the work week - closer to the leaders. But secondary I would not put in the rating.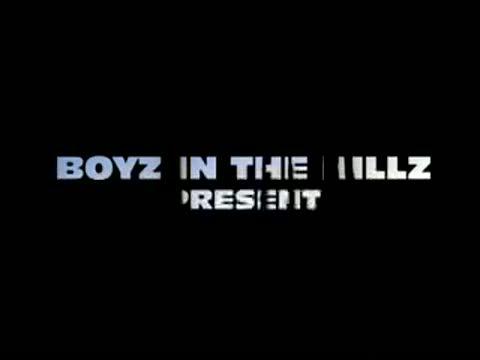 14. EL OJO Advertising Festival - Camila Melones - Wow. It is postmodernism? Type themselves make fun of themselves, they know its a cliche movie?
I can not judge - I do not understand. How to understand - I will write immediately. So, too, until we remove from the race.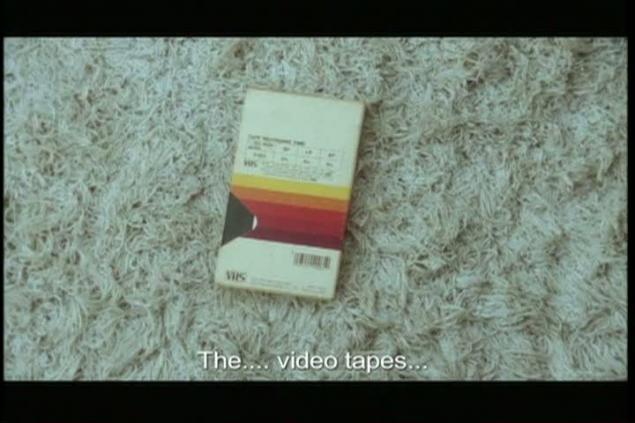 In itoge.Horoshi - movie about a man of stickers, calls Bill Gates.
Spirit, Spirit, Coca-Cola and psychotherapist for hair - tied for second place.
Tea "Smirnoff" Bad Boy Thai - is questionable.
The loser - "Heineken" extra insurance cases and reduce the uncle.
via / creativity / 2007/08/06/19577 /