This year, the little-known investment company Allan Gray from South Africa drew the attention of the entire advertising community, proving that the advertising of banking can be done very interesno.V Website February presented a promotional video about how shrewd boy married the ugly girl and received investments. Since then, video has already received awards at Cannes Lionsi Loerie Awards.
And now - the continuation of the campaign, this time the billboard.
How to comment on the idea of ​​an advertising agency KING JAMES (Cape Town), when it comes to investing, patience is always rewarded. To illustrate this, the company decided to build Allan Gray unusual billboard, which represented the puzzle, consisting of 6000 parts (see the review of advertising, made of little things).
Billboard has been placed at a busy road. Every day for 4 weeks, was revealed to people passing by a small piece of the puzzle.
After 4 weeks on a billboard appeared logo Allan Gray.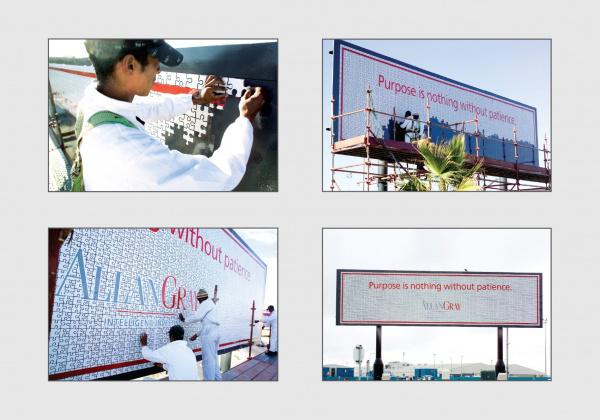 Philosophy in the field of B2B advertising is not uncommon in Africa: see advertisements chemical company Sasol and investment company Prudential.
via / creativity / 2007/11/27/21143 /