Partly podborochka advertising wars automotive brands. In general, foreign advertisers are very creative and very happy in Russia until this far, very far TVC.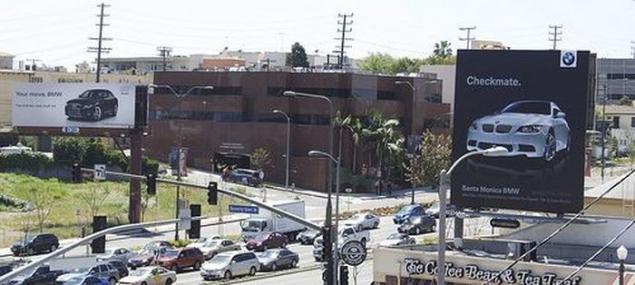 In 2009 at Avenue Santa Monica in Southern California appeared billboard Audi A4 with a defiant slogan «Your move, BMW» / Your move, BMW.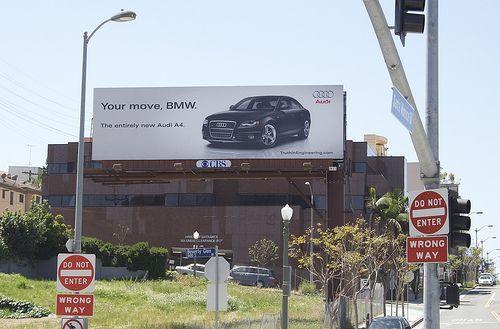 After a while back, BMW struck a devastating blow: right in front of the billboard Audi at the opposite side of the avenue appeared billboard BMW M3 with the slogan «Checkmate» / Mat.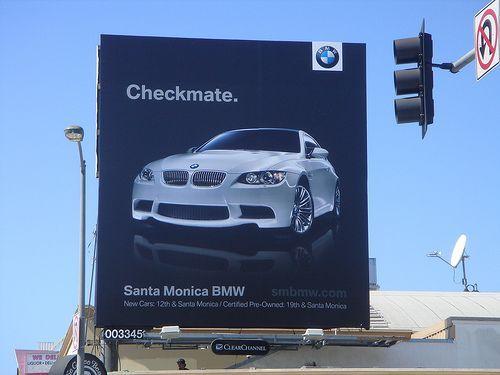 "Avenue Santa Monica is a kind of corridor between Beverly Hills and Santa Monica with a high traffic density, - says a representative of Santa Monica BMW Del Montell, Jr. - I saw a billboard calling Audi we just could not not take advantage of the unique geographical location and take the challenge ».
It all started with a print BMW: auto giant Audi congratulated on his victory in the competition "Car of the Year" -2006 in South Africa, signed the "Winner" world car "-2006.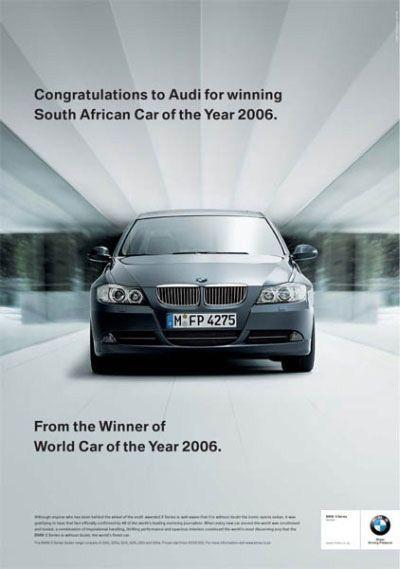 Audi did not pull with the answer: "Congratulations to the BMW c victory in the" World Car "-2006. From six-time winner of the Le Mans race 24 Consecutive Hour (2000-2006).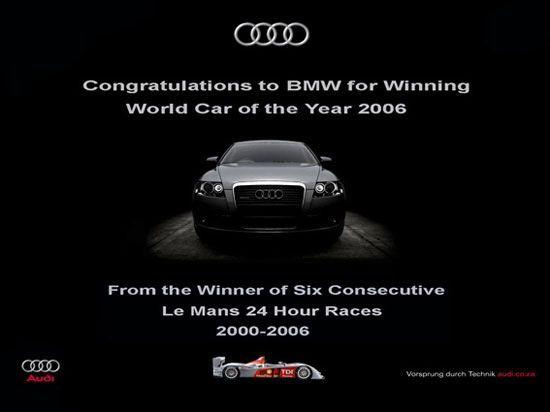 This skirmish joined other automotive corporations. Subaru announced that BMW and Audi - Well done, and win competitions, and argue beautifully, but the "Subaru", meanwhile, was the best in the International Engine 2006 (best engine).
But Bentley did all:
And this is how BMW podkolol Jaguar, but the latter did not answer: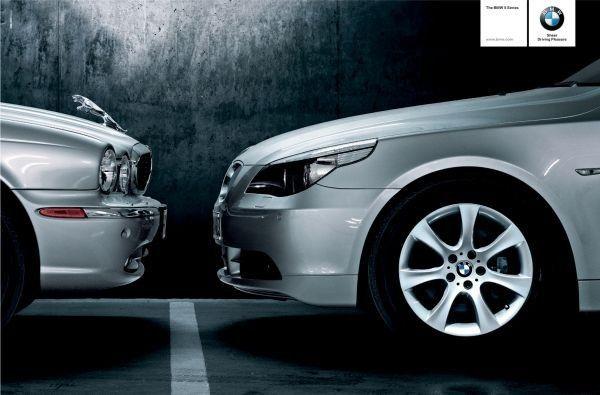 And this is how BMW jokes against Mercedes, the first color leopard chasing a second in color zebra is very thin: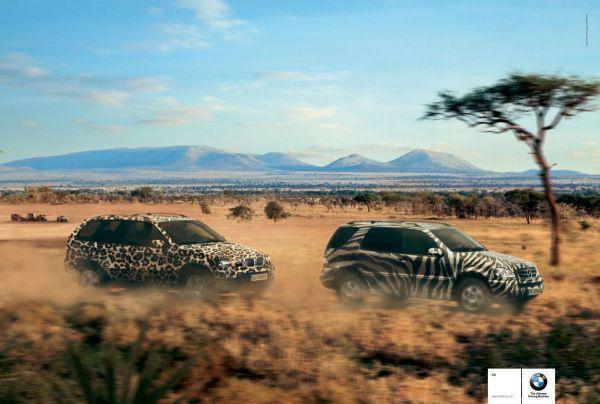 The slogan on the poster, Mercedes, too, can enjoy the pleasure of driving. Actually Mercedes truck carries cars BMW.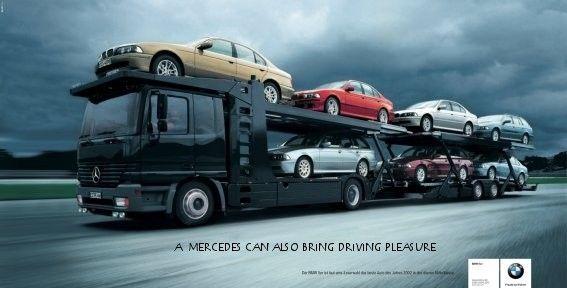 via source