Partly podborochka advertising wars automotive brands. In general, foreign advertisers are very creative and very happy in Russia until this far, very far TVC.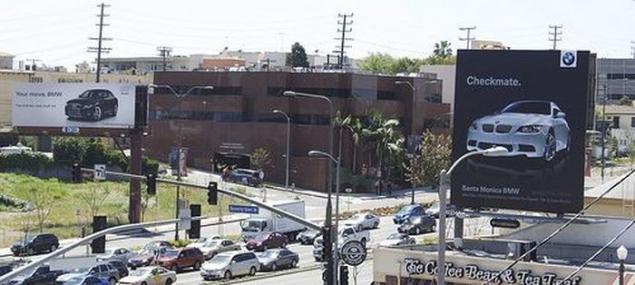 In 2009 at Avenue Santa Monica in Southern California appeared billboard Audi A4 with a defiant slogan «Your move, BMW» / Your move, BMW.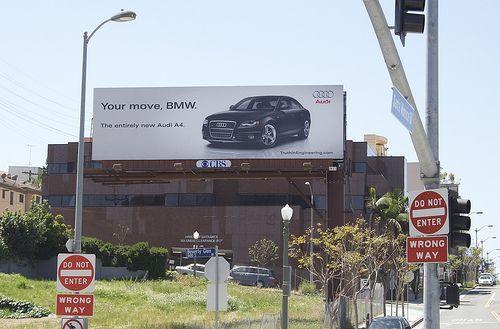 After a while back, BMW struck a devastating blow: right in front of the billboard Audi at the opposite side of the avenue appeared billboard BMW M3 with the slogan «Checkmate» / Mat.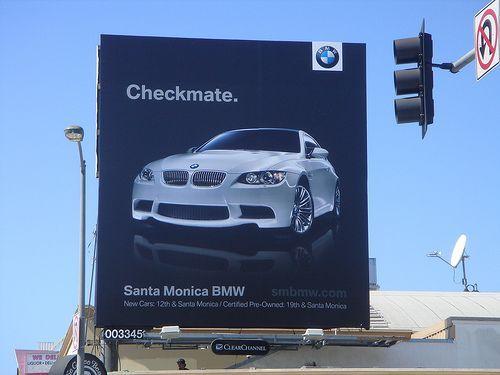 "Avenue Santa Monica is a kind of corridor between Beverly Hills and Santa Monica with a high traffic density, - says a representative of Santa Monica BMW Del Montell, Jr. - I saw a billboard calling Audi we just could not not take advantage of the unique geographical location and take the challenge ».