Earlier this year, on the Avenue Santa Monica in Southern California appeared billboard Audi A4 with a defiant slogan «Your move, BMW» / Your move, BMW.
April 10 creative forces Agency Juggernaut Advertising, BMW retaliated crushing blow: right in front of the billboard Audi on the opposite side of the avenue appeared billboard BMW M3 with the slogan «Checkmate» / Mat.
"Avenue Santa Monica is a kind of corridor between Beverly Hills and Santa Monica with a high degree of intensity of traffic - the representative Santa Monica BMW Del Montell, Jr. - Seeing a billboard calling Audi we just could not take advantage of the unique geographical location and take the challenge ».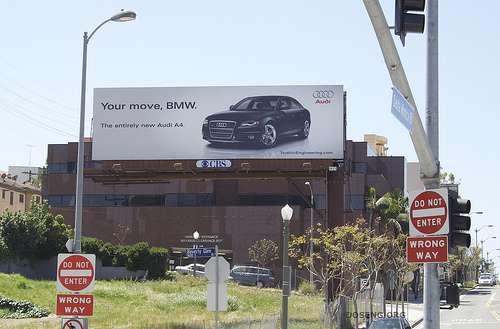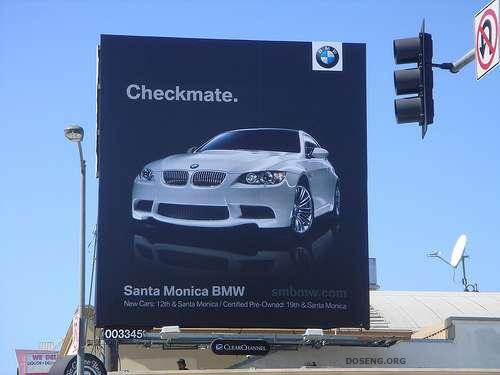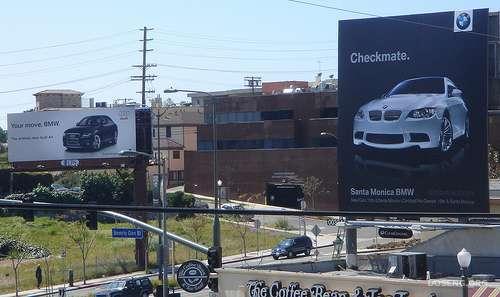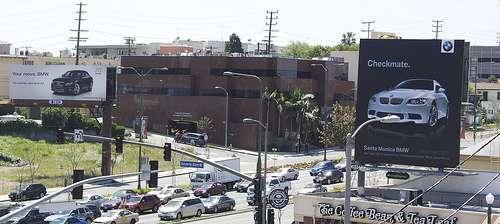 It all started with BMW. In mid-2006, she placed in the press here is a provocative layout.