Scholz & Friends Berlin developed the campaign season for Saturn, the German electronics retailer, to create excellent VFX-monsters embody technical prevoskhodstvo.V campaign involved daily newspapers, cinema, radio, outdoor-media, and 60-second TV spot.
Spot "Evolution", shot by director Carl Erik Rinsch of Markenfilm, dynamic, entertaining, and his ekzekyushen is to be commended. His goal - to demonstrate the technical superiority of the electronics sold in Saturn and manufacturability of the retailer.
The video tells the story of the evolution of technology, using the analogy of a cruel, but life of Darwin's theory of natural selection in the animal world, from the Mesozoic.
Each eats and then eaten by an animal - a "technological monster».
Tagline, vehemently pronounced received an excellent pinnacle of evolution, which is the epitome of technological superiority Saturn: «strong technology of all time. Ruthlessly low prices. " Slogan retailer «Wir Hassen Teuer» translated as "We hate expensive." Famously, the most common positioning retailers of household appliances, but performed in a completely different way.
"Evolution" created for 3 months. Live-shooting took place in New Zealand during the winter in the southern hemisphere, as well as in the crater of the volcano Mount Teide on Tenerife. Post-production studio doing Big Lazy Robot and Furia (Barcelona).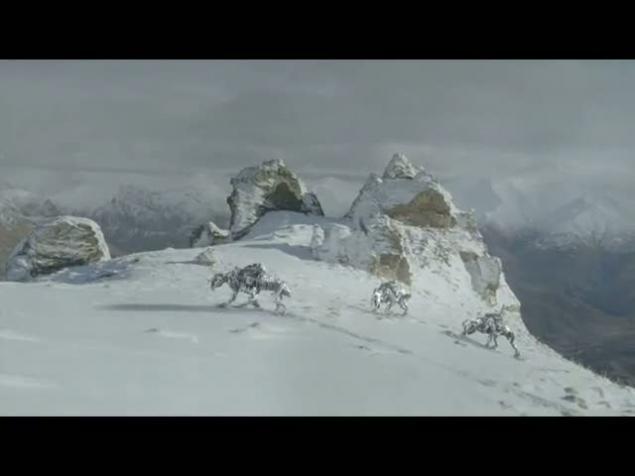 via / kreativnyj_obzor / 2007/08/24/19889 /