Athena Orchard was always cheerful and sympathetic girl who loved sports and taking care of their brothers and sisters. However, at age 12, she suddenly fainted. A survey of doctors put a disappointing diagnosis - osteosarcoma, a form of bone cancer. She was held emergency 7-hour operation to remove a tumor on the spine, followed by chemotherapy.
The girl lost her hair and a lot of energy, but not a positive attitude. Despite treatment, the state of Athens deteriorated rapidly, and she died at home surrounded by his family.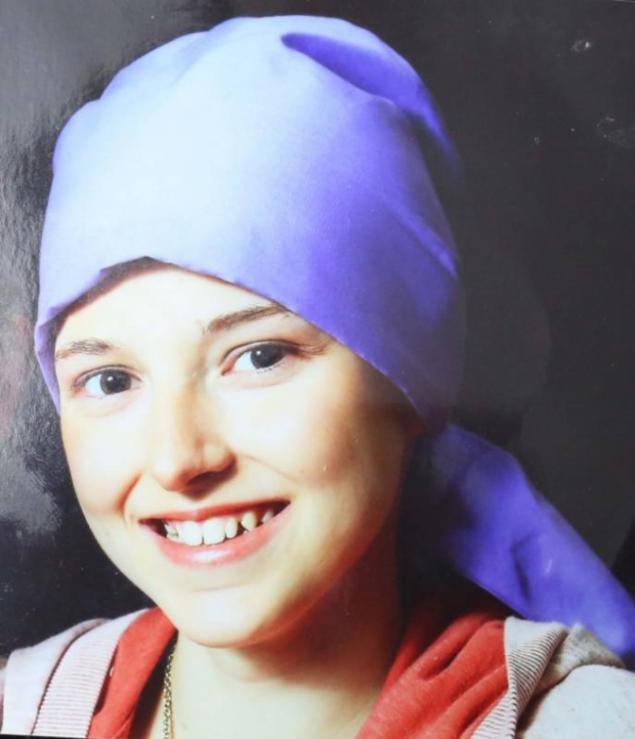 A week after the funeral, the parents began to dismantle things Athens and found the back of the mirror heartbreaking message, which she wrote for their loved ones and all people.
Website published excerpts from a letter that a strong girl. Many adults often forget about these simple truths of life.



Happiness depends only on us. Maybe it's not a happy ending, but the story itself. The meaning of life - a meaningful life. The difference between ordinary and extraordinary - a small "no». Happiness - is the direction, not the target. Thank you for that you exist. Be happy, freedom, trust, I remain always young. You know my name not my story. Did you hear about what I did, but not about how, through what I had to go. Love is like glass: extremely beautiful, but fragile. The love is rare, life is strange , nothing is forever, people change. Every day - especially Live it to the full, because tomorrow you may find that ill with an incurable disease. Life is bad, but if you make it so. Love is not how often you say it, and how can you prove it by their actions. Love is like the wind : it can be felt, but not seen. I would like to love someone and to open his heart to this man. Love is not with those with whom you see their future, and to those without whom you can not see it ... Sometimes love - it hurts. Now I'm fighting myself. Baby I can feel your pain. Dreams I have replaced reality. It hurts, but nothing, I had grown accustomed to. There is no need to cry, because I know that we will meet soon.





Mom Athens promised to keep a mirror is always to re-read her words and feel that her daughter was still with them.





via www.flickr.com/photos/44669483 @ N04 / 7529752252