Site Billboard launched a service in which everyone can find out what song was on top of the charts on his birthday. Well, that is interesting, under which the accompaniment we were born.
It's simple - you need to enter your date of birth, press the button and enjoy the results. That something like this: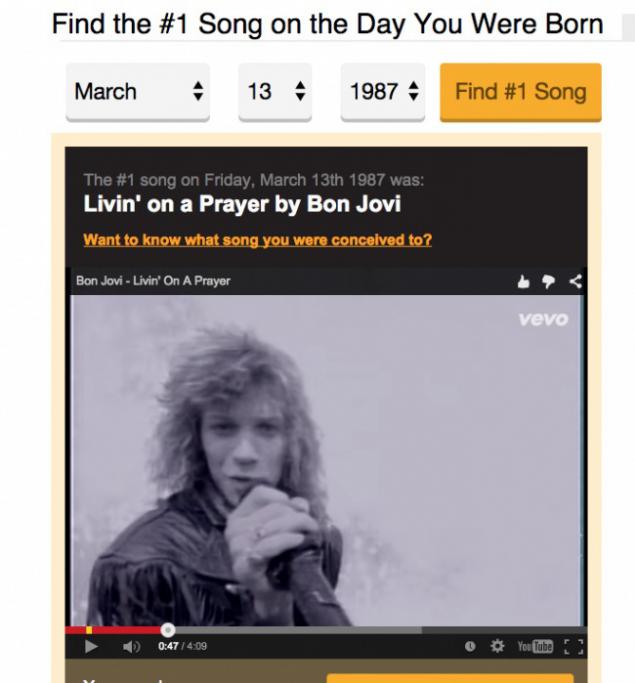 We have podzavisli site. My colleague, for example, was born under the song Blondie «The Tide Is High». Share your results in the comments Facebook!