Delicious dessert "Tiramisu" - a calling card of Italy, pizza and pasta. Cook it at home is the dream of every housewife. Just not always the ingredients to it can be found in our supermarkets. For example, Italian cookies Savoiardi difficult to find. We offer you to cook "Tiramisu" for a little bit adapted recipe, but the taste remains the same stunning, and the desert air.
Ingredients in the form of 20 cm:

For the sponge cake:

4 eggs; 100 g flour; 25 g of starch; 100 g sugar; 25 g butter.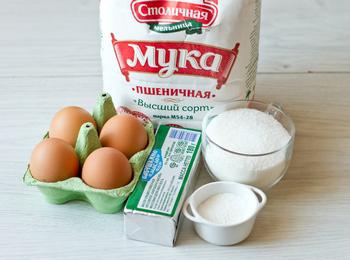 For the filling:


100 g of dark chocolate with high cocoa content; 400 ml heavy cream (30% and fat); 500 g cream cheese mascarpone; li > 75 g of powdered sugar. For the impregnation:


150 ml strong coffee; 120 ml "Kahlua" or other coffee liqueur. For the topping:


cocoa powder.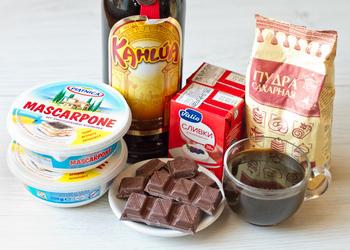 Sift the flour with the starch.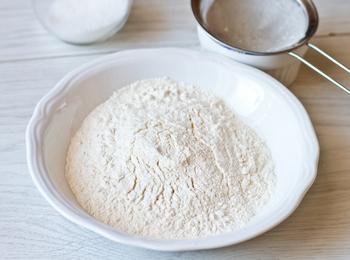 Vzbey eggs with sugar to foam. The volume should increase by 2 times.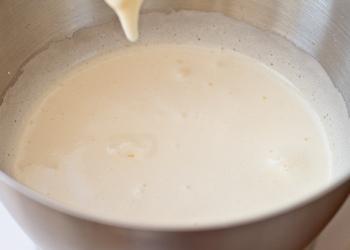 Pours a little sifted flour into the egg mass and lightly mix. Then add the butter, melted and ostuzhennoy to room temperature. Then again carefully mix up.