Long, luxurious eyelashes is a dream of every girl. Expressive eyes, able to charm the partner. No matter where You are — at a business meeting or a romantic dinner, long lashes is always one point in Your favor.
There is a widespread belief that in their structure and the structure of eyelashes similar to hair on the head, but because enough of them regularly to moisturize and clean to ensure the optimum length and density. However, this is not the case.
Unlike scalp, the period of life of eyelashes varies from sixty to ninety days. Hair loss and growth occurs gradually, while remaining virtually invisible. That's why our eyelashes require special care.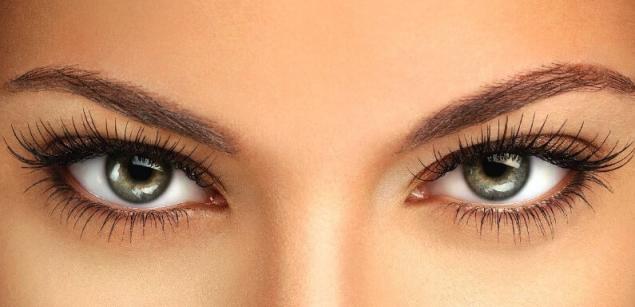 To get long, thick eyelashes not only by expensive tools that not all are suitable, but also at home using familiar folk remedies. Especially considering that for the possibility of long-term storage of expensive drugs, they often include different components that cause consumers allergic reactions.
The most effective tool for growth and strengthen lashes (and eyebrows), are the masks made at home from natural products. A nice bonus is the simplicity of their preparation. Consider some of the most effective masks that are easy to prepare at home:  
Recipe 1: Homemade face mask based on castor oil for eyelashes and eyebrows.Ingredients:
Castor oil, rum (or cognac).
Any recipes with oil (including castor) will make Your eyelash longer, because the oil give impetus to the growth of hair and deeply nourish the skin of the eyelid.
Half a teaspoon of rum or brandy, mix with warm to room temperature castor oil (one teaspoon). Apply to base of eyelashes and massaging the eyebrows. Keep this mask with oil can be quite long, even overnight, but the last is better to abstain in order to avoid misunderstandings in the form of swollen eyelids or stained pillows. Remove balance from the face using a cotton pad soaked in warm water.  
Recipe 2: Homemade mask of aloe Vera for eyelashes and eyebrows.Ingredients:
Chopped parsley, the juice of the aloe Vera.
This tool is used to massage upper and lower eyelids and eyebrows. Perfectly nourishes the skin of the eyelid and also gives impetus to the growth of hairs. Chopped parsley, mix with one third a teaspoon of aloe juice. Light massage movements apply the mixture on the upper eyelids.
With the skin of the lower eyelids to be slightly more cautious: massage in soft circular motions, very gently, taking care not to stretch the skin. This tool is well-absorbed and does not need to be washed off.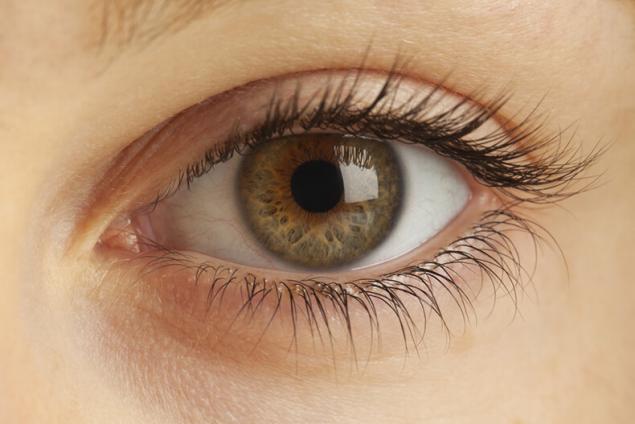 Recipe 3: face Mask for eyelashes and eyebrows on the basis of vitamins at home.Composition:
Oily solution of vitamins (A, b, E), vegetable oil.
To prepare this mask for the growth of eyelashes suitable such vegetable oils like sea buckthorn, coconut, almond or burdock. The method of preparation of such funds for the growth of eyelashes and eyebrows following: a few drops of oil solution of vitamins A, E, or mix with any vegetable oil (e.g., castor or burdock) warmed to room temperature (one teaspoon will be enough). Apply the product. In the same way as in the first recipe, it can be kept long enough. Before applying makeup, wipe the eyelids cotton pads soaked in warm water.  
Recipe 4: Mask homemade "Three oils".Ingredients:
castor Oil, camphor oil, linseed oil.
This mask is oil is quite easy to prepare at home. Linseed, castor or camphor oil, mix in equal proportions, then a little warm to room temperature. Apply on the base and spread over the entire length of the lashes. The same procedure repeat with the tips and bases of the eyebrows.
This remedy with castor, camphor and linseed oil, as well as the previous mask for the growth of Your eyelashes, you can hold long enough. However, it is undesirable to leave it for the night because of the risk of flow off of the eyelids. Rinse with warm water, pad.
It should be noted that vitamins used regularly, contribute to the growth and strengthening of eyelashes. First and foremost is fish oil capsules.
Masks based oils is an excellent remedy for the growth of Your eyelashes and restore the eyebrows. Particularly useful and effective are the means on the basis of castor, coconut, linseed, rose hip oil and other oils. However, applying them daily is not recommended, to prevent symptoms of various allergic reactions. The best option is to alternate them with masks on the basis of only herbal elements. Example — recipe No. 2.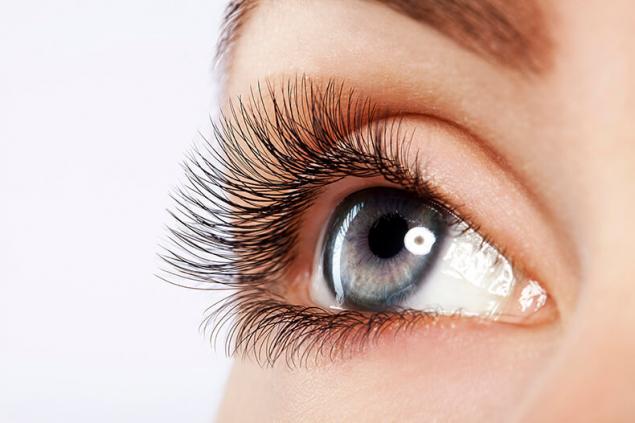 Two ways rapid growth of eyelashes.
Today it is possible to allocate 2 basic and really effective method of accelerating the growth of eyelashes:
professional tools to accelerate the growth of eyelashes, their thickness, darkening. Means are quite efficient, but their security remains an open question, as they are a basic component of hormones or their substitutes;


homemade masks for the growth of eyelashes, increasing their thickness. They don't work so fast, but the harm from them any will not.


Tips for applying masks and wraps on the lashes at home.
The most appropriate method of applying masks and wraps on eyelashes is the option of using the brush from the carcass. You can buy in the cosmetics store, or wash thoroughly one of the available. You need to choose the brush with which you can easily and quickly managed.
Not less convenient option would be comb for eyebrows and eyelashes. The most common, but at the same time uncomfortable option is to apply a mask useful with the help of cotton swabs and disks.published  
Source: domashnie-maski.ru/8-maski-dlya-vashih-resnic-recept.html