Home beauty care eyebrow
Thick and wide eyebrows still at the height of fashion. That is why even those women who have genetically eyebrows are not very thick, want to achieve a natural effect of a wide expressive eyebrows. Eyebrows make the eyes more expressive and emphasize the look.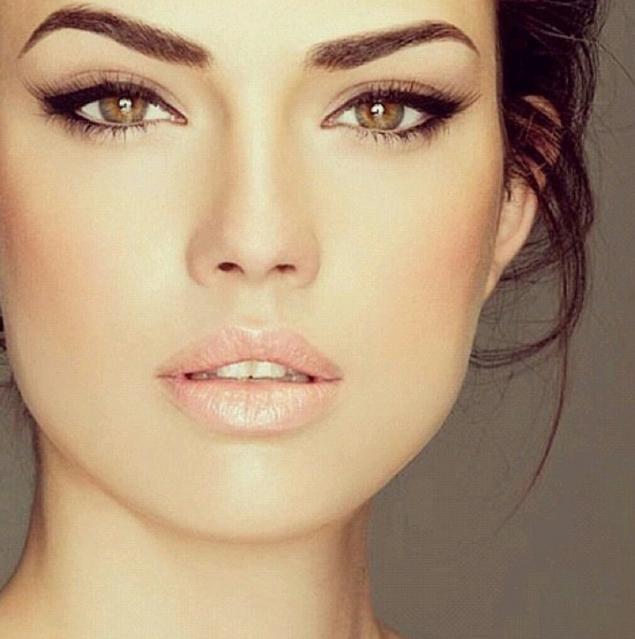 Unfortunately, like hair, eyebrow hairs become thinner over time due to exposure to direct sunlight and toxins. When the hairs of the eyebrows begin to fall, it becomes more difficult to apply makeup and to protect your eyes from the harmful effects of the environment.
Regular use of oil and other natural resources can make eyebrows thick and beautiful. Try not to mix different products to avoid allergic reactions.
7 of the best care products for eyebrows:
1. Aloe Vera
the Pulp of aloe Vera is one of the best natural remedies to strengthen the hairs of the eyebrows. They quickly become more dense, dark and shiny.
Aloe Vera contains a lot of antioxidants and moisturizing substances, and also nourishes and strengthens hair, protecting them from falling out.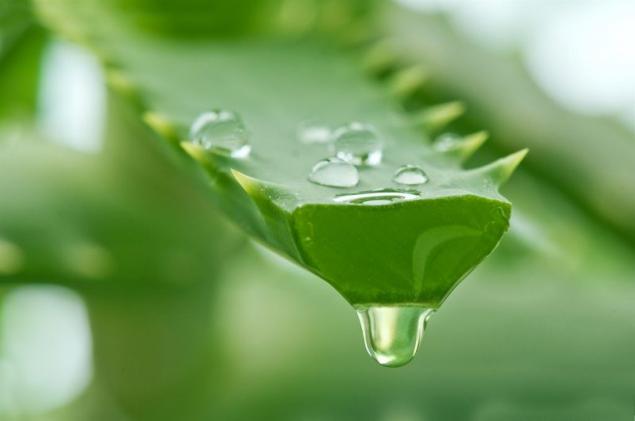 How to use it?
Apply a small amount of aloe Vera gel on your eyebrows and eyelashes before bed.
Give him a good soak and wash the next morning.
Use it daily.
2. Coconut oil
Coconut oil contains fatty acids, vitamin E and essential minerals that strengthen eyebrows and eyelashes and stimulate their growth. Use it every day to prevent hair loss, and very soon you will be convinced in its effectiveness.
How to use it?
Apply a small amount of coconut oil on your fingertips and massage your eyebrows for a couple minutes.
Wait until the oil is well absorbed and leave it on all night.
Use coconut oil every day before going to sleep.
3. Almond milk
Almond milk contains a large amount of essential fatty acids, vitamin E and antioxidants. This vegetable milk — a great tool to add volume and thickness to your eyebrows and lashes. It deeply nourishes hair follicles and stimulates healthy hair growth.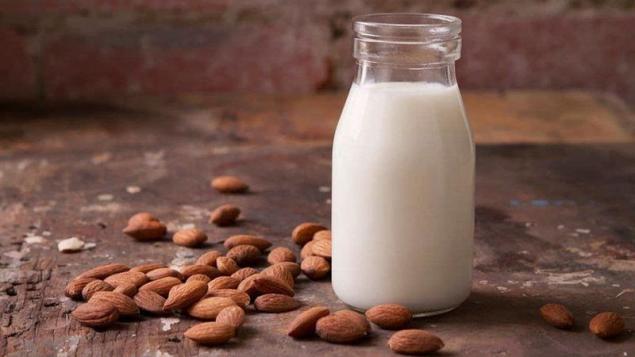 How to use it?
Soak two cotton pads in cold almond milk and apply to eyelids for three minutes.
Leave it on all night, don't flush.
Apply it every day.
4. Garlic
Sulfur compounds in garlic stimulate the growth of eyebrow hairs, making them thicker and beautiful. Garlic is not very pleasant smell, but using it regularly can make the eyebrows wider and more expressive.
How to use it?
Grind a clove of garlic and apply the resulting paste on the eyebrows.
Watch that the garlic does not fall into the eye as this may cause irritation.
Leave the paste on eyebrows for 30 minutes and wash away with water.
Use at least 3 times a week.
5. Rosemary oil
Nutrients in rosemary oil are easily absorbed into the follicles of the eyebrows, prevent the loss of hairs and stimulate natural growth.
This is a very gentle oil, it is ideal to minimize the negative effect of exposure to UV rays and toxins.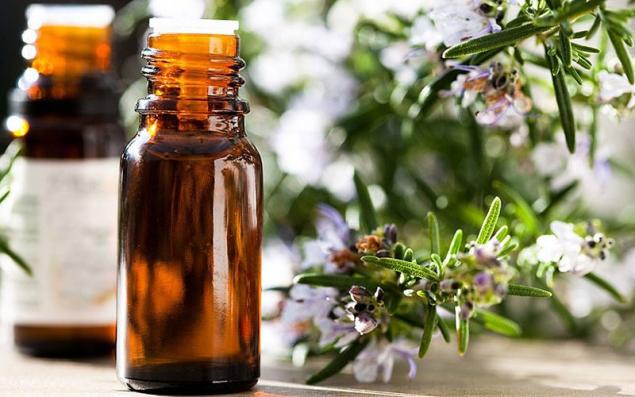 How to use it?
Moisten your brush of mascara in rosemary oil and comb the eyebrows for five minutes.
Let it absorb naturally.
Use it twice a week.
6. Castor oil
Castor oil contains vitamin E, essential fatty acids and natural ingredients that make eyebrows thick, healthy and beautiful.
Its oily texture hydrates the skin and strengthens the hair, preventing their loss.
How to use it?
Dampen a cotton pad or a brush of mascara in castor oil and apply it on the eyebrows.
Don't flush.
You can also massage the eyebrows with your fingertips to stimulate blood circulation.
Use this remedy every night before bed.
7. Oil vitamin E
Oil vitamin E is rich in antioxidants and nourishes the hair follicles, stimulating hair growth.
How to use it?
Extract the contents of one vitamin E capsule and apply it on the eyebrows with the fingertips.
Use this remedy every night before bed.
Try not to mix the above means to avoid allergic reactions. published  
P. S. And remember, just changing your mind — together we change the world! ©
Source: //steptohealth.ru/7-naturalnyh-sredstv-kotorye-pomogut-sdelat-brovi-gustymi-i-krasivymi/