Use natural remedies to stimulate the growth of eyebrows. We also recommend you to see a specialist who will help you to solve this aesthetic problem by using correct form.
The shape of the eyebrows depends on the fashion that is constantly changing. In different time era women sought to have thick or very thin eyebrows.
Today in fashion well-groomed, yet natural brows. Therefore, nowadays many women with very light brows, I would like to solve this deficiency.
Therefore, today we will share with you some interesting facts and will explain how to stimulate the growth of eyebrows through the use of natural resources.
Why do I have rare eyebrows?
Usually the density of human hair due to genetic heredity.
In women with very light brows which usually don't have much hair on other parts of the body. Owners of thick eyebrows, on the contrary, have to pay more attention to waxing other parts of the body.
It is important to note that the density of the brows has not only aesthetic value. If you have rare eyebrows, you need to think about whether it is connected with the increased in recent hair loss. Rare eyebrows can be one of the symptoms of alopecia.
Rare eyebrows can hide health problems
Loss of hair can indicate problems with the skin, disorders of hormonal levels and the presence of autoimmune diseases. Also the reason for hair loss can consist of medication, negatively affecting the hair follicles.
So, the loss of hair on the outer edges of the eyebrows can indicate the presence of hypothyroidism.
Understanding this relationship helps us to avoid serious health problems, and improve the appearance of our eyebrows. There are natural remedies that can help to cope with this problem.
Castor oil
Don't forget that rare eyebrows can indicate problems with health, and look to your body. Don't bother if you have other unpleasant symptoms?
As for aesthetics, then deal with this cosmetic defect will help you this time-tested tool like castor oil. It will stimulate hair growth.
It is a thick vegetable oil for several decades was used as a laxative. Another property of castor oil is that it strengthens and stimulates the hair growth, eyebrows, eyelashes and nails.
Application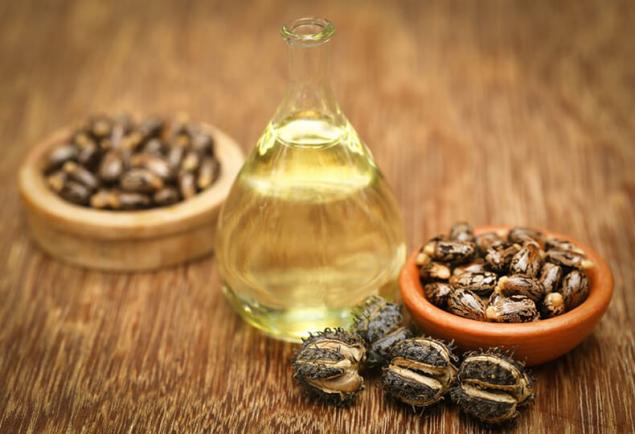 To purchase castor oil at any pharmacy. Use it every night before going to sleep. For this you will need a clean brush from an old mascara.
Before you go to sleep, take off your makeup and wash your face.


Soak it in castor oil and the brush apply it to the surface of the eyebrows from their inner to their outer edge.


Repeat the procedure 3 to 5 times, and then go to sleep, not washing castor oil eyebrows.


After a couple of weeks you will notice an amazing change. But this does not mean that treatment should be discontinued. Be consistent and be patient, if you want to have beautiful thick eyebrows.
If desired, can also apply castor oil on eyelashes. As a result of this care, they will become more thick and long.
The correct correction
Although thanks to this care, your eyebrows will rise and become thicker, do not neglect professional correction that will help to hide the areas of the eyebrows with less hair and give them a suitable form taking into account traits of your face.
Nowadays in fashion, natural eyebrows, which should be neither too thin nor too thick. The inner part of the eyebrows must stay wider and look natural, and the exterior part to be more subtle. Do eyebrows should resemble the arc.
With this in mind, an experienced professional can always make your eyebrows attractive and natural shape.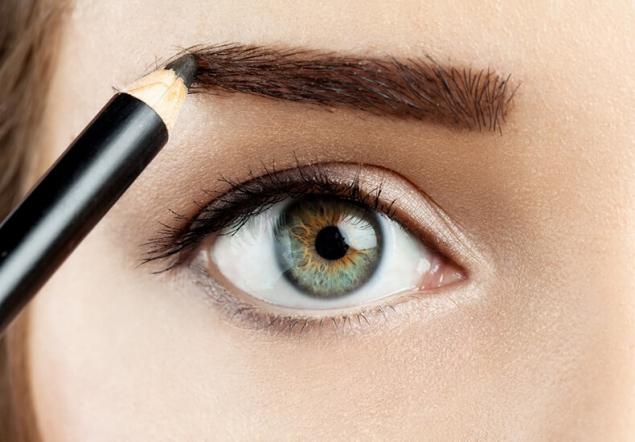 Brushing and makeup
Women that used too much plucked eyebrows, now have them painted on. A few years ago, this habit seemed to be calling, and legacy.
Today carefully painted on eyebrows are back in fashion. Because of this, our eyes become more expressive, eyebrows accentuate the beauty of our eyes and give a view different shades.
With each passing day increases the range of pencils for the eyebrows.It is recommended to choose a pencil slightly lighter colors than the eyebrows. Eyebrow makeup should not be evident, to draw eyebrows carefully. To complete the procedure and give an attractive shape to the eyebrows will help you a special brush for eyebrows.  
This simple technique from Shizu Saeki quickly return youth to your faceLifting massage of the face, lifting cheeks
If you do not have a special pencil for eyebrows, use the eyeliner. Most importantly, he had the right color and your eyebrows finally look natural.
It is very important to apply make-up taking into account individual features of your face. Don't forget that a good makeup should highlight your strengths and hide small defects.
That's why we recommend you seek the advice of a specialist. At least the first time. He will give you good tips and recommendations that you can follow in the future home.published    
Source: steptohealth.ru/redkie-brovi-kak-reshit-problemu-pri-pomoshhi-naturalnyh-sredstv/