Relationships - this is a great work, but why bother? We have always imposed the idea that "in a sea of ​​so many fish, and it is enough for everyone." Indeed, today, everywhere in phones, tablets, applications can be found dating or select a mate. You can even order a person as well as a brand new iPad in the online store: home delivery.
We note the fact that the romance is dead, but our eyes can not see regret - only a reflection of the monitor ... What if we just invent it anew? Maybe the romance of our time - is pending in the phone at dinner and look in the eye?
Why, when we have chosen a partner, our view is still looking for other options around? Because we have a choice! And this choice is killing us. We believe that the greater the chance of relations we have, the better. But in fact, it makes vsë some dim, hushed, and we can not feel satisfied. By and large, we are not even aware that such satisfaction as it looks, sounds and feelings. One foot we are always somewhere else, because there, at the door, even more options. More, more, more ...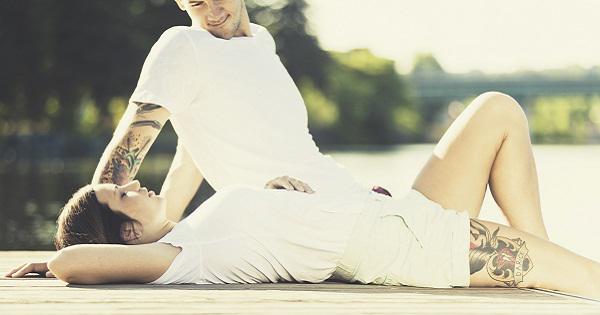 In fact, we see the world as limitless as he is not seen no generation before us! We have the opportunity to open a new tab in your browser and accidentally stumble upon photos Argentina or get a credit card from her purse and immediately book a plane ticket. We do not do this, but we can. However, instead of living "to the fullest," we tease yourself - open Instagram, look at other people's lives, that we could have, but did not have. We are looking for places where we have never been, or people that have never met. We are "bombarded" by external stimuli themselves and wonder why we are constantly gnawing sense of emptiness and dissatisfaction. Why always felt some despair? We do not have any idea about what is our life, but we can clearly see what it is not!
Why, finally finding the one person willing to live life, we begin with lightning speed to put our love for show? We tell people about it, change the status in social networks, throw your photos to Instagram? Our relationship simply must be perfect! Why does no one quarrels divided until 3 am or photos bloodshot eyes and cried? Why do not we write in a post on Twitter to 140 characters that just 15 minutes ago, we had a conversation, which casts doubt on the future of our relationship? So nobody is divided, right? Our relationship should be a model, an ideal, and a source of pride and envy! And then we see other similar "happy" couple. To compare myself with them ...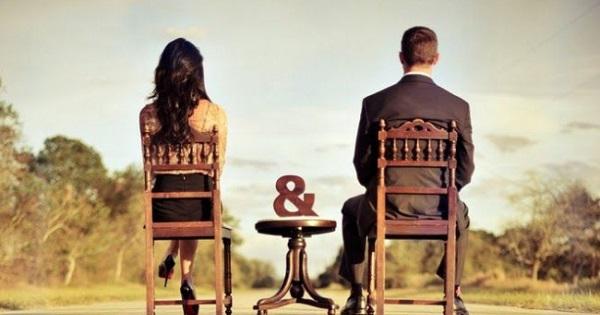 Our generation - a generation of selection, comparison and measurement husky. Good. Good enough. Best. Never before has mankind had such a cornucopia of markers to indicate how life should look under the name "the best possible". We press the enter, the enter, the enter - and soon find ourselves in despair. Because what we're trying to measure, hell does not exist! This is no life. As there is no such relationship. But we can not believe it. After all, we've seen it with my own eyes, in your own Facebook tape. And we want it. And we will suffer until we get it. We are parting ...
As it turned out, we ourselves are not good enough, and our relationships and life do not reach an imaginary ideal. Then the "aid" comes back pages with profiles again we order someone like pizza delivered right to the door. And it all starts over again. Messages "Good morning." Joint self. Shining happy couple. Compare. Compare. Compare. Then, inevitably, and sneaking up on a new wave of dissatisfaction, which translates into hysterics, scandals and quarrels night. "With us that something is wrong." "This does not work". "I need something more." Again spending. Another lost love ...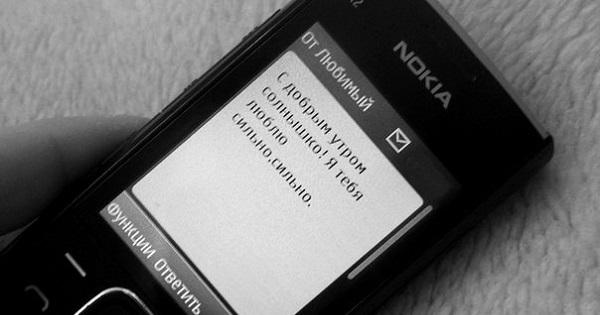 And the next time will be the same. Another quick success. Another attempt to fit life in 140 characters, frozen filtered images, four going to the movies. We are so concerned about creating a shiny, happy life. But what is ideal and who invented it? No one knows the answer ...
In fact, we all want to talk on the phone no. To see the face of a loved one in person, not through the monitor. Touch the velvety skin, not the cold screen ... Want vsë been gradually so that our life is not exhausted by huskies, sherami, subscribers, comments and votes. We want a real deep connection, devotion and sincerity of feelings. We want a love that will build, not destroy. To at the end of the day we would be confident that lived a life full of meaning. That's what we want. Even if you do not know this.
Do you think you can be trusted to write? Share with your friends this wonderful essay, perhaps it will make them not only look at their relationships from a different angle, but also reduce the time spent on social networks. Enjoy the real world, with all its advantages and disadvantages, it is really beautiful!
via takprosto cc