Children need to be sure to eat breakfast, it's the guarantee of health and vivacity for the whole day. By the way, acquiring a useful habit of eating breakfast, the child insures itself against obesity in adulthood. According to doctors, from breakfast, usually refuse to those children who do not sleep at night, or do not comply with sleep. If your baby - a stubborn "nehochuha" and eaten every baby spoon celebrate all family members - try to make the children's menu is not so much varied as visually appealing. Interesting supply not only awaken curiosity and appetite of the child.
plan for the child's breakfast 7 days a week:

1. Dairy buckwheat porridge with apple

Ingredients: em>

½ st. buckwheat; 1 tbsp. water; 1 tbsp. milk; 1 pinch of salt; 1 tbsp. l. Sugar; 1 apple; 20 g butter. Preparation:

1. Rinse the barley, zaley water and bring to a boil.

2. Vary on a moderate heat for 10-15 minutes, add milk and mix.

3. Shall the porridge to a boil, vsyp salt and sugar, boil for 10 minutes.

4. Apple wash, peel and seeds, grate on fine grater and add to the porridge.

5. When filing refuel lactic buckwheat porridge with apple butter.




2. Boiled Omelet

Ingredients: em>


3 chicken eggs; 2/3 Art. milk; salt to taste. Preparation:

1. Vzbey mixer eggs with salt until foamy.

2. Add milk and whipped again.

3. Take 2 packets for baking, pour them into the egg mass and bind.

4. Put in boiling water and, uncovered, boil over medium heat about 30 minutes.

5. After 30 minutes, Get package and remove the omelette from the bag on a plate.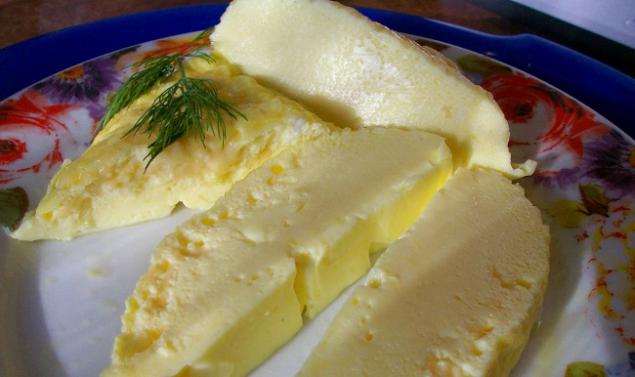 3. Dairy vermicelli

Ingredients: em>


1 tbsp. l. fine vermicelli (spider); 200 ml. milk; 5 g butter; sugar to taste. Preparation:

1. Grist noodles in boiling water and boil until soft (about 3 minutes).

Cast away 2. Cook the pasta in a colander (do quickly, so they do not have time to stick together).

3. Let the milk to boil and add the boiled noodles.

4. At the end of cooking, add sugar to taste and a piece of butter.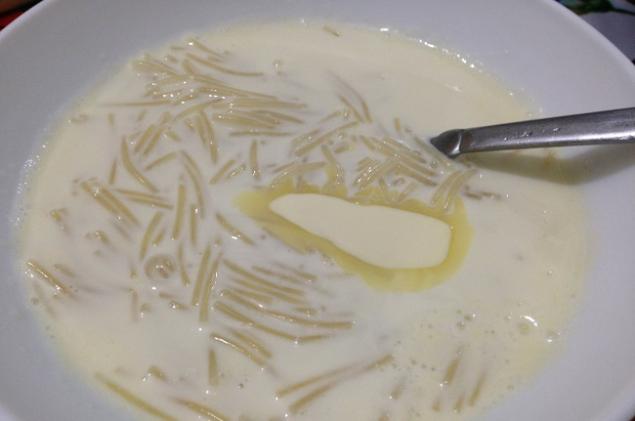 4. Rice pudding with raisins

Ingredients: em>


½ st. rice; 1/4 Art. sugar; 1 egg; 1 tbsp. raisins and dried apricots; 1 tbsp. l. sour cream; butter (for greasing the form). Preparation:

1. Repeatedly rinse the rice in cold water and boil it until soft (about 10-15 minutes).

2. Dried apricots and raisins Rinse and zaley boiling water for a few minutes. Apricots we shall cut into pieces the same size as the raisins.

3. Vzbey egg and sugar with a mixer until a homogeneous mass of foam and mix all the ingredients: rice poluotvarenny prepared dried, beaten eggs and sour cream.

4. Brush the butter a baking dish and put it in a casserole future.

5. Bake the sweet rice pudding with dried fruits should be in a preheated 180 degree oven for 30-40 minutes. Make sure that the casserole not so overheated, or burnt rice will be crunched on the teeth.

6. The casserole can be poured jam, but you can prepare sweet and savory sauce. For this vzbey 2 tablespoons of sour cream and a spoonful of honey.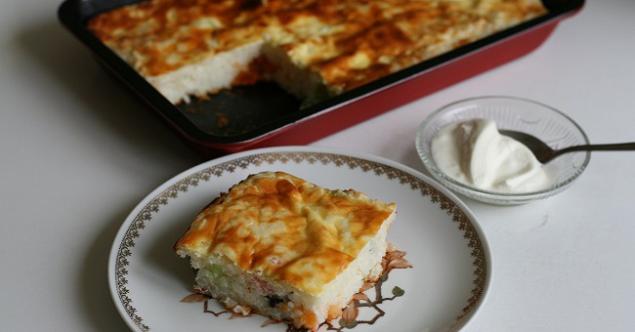 5. Sandwiches cheese

Ingredients: em>


a loaf; 100 g of cottage cheese 100 g of hard cheese; 1 egg; 2 cloves garlic ; 100 g boiled chicken; chopped herbs. Preparation:

1. Wipe the curd through a sieve, add egg and mix well.

2. Sodium cheese on a coarse grater and mix with cottage cheese.

3. Add salt to taste, parsley, crushed garlic, finely chopped chicken and mix thoroughly.

4. smear the resulting mass into slices and put the resulting loaf sandwiches on a baking sheet.

5. Cook in a preheated oven to 200 degrees 7 minutes.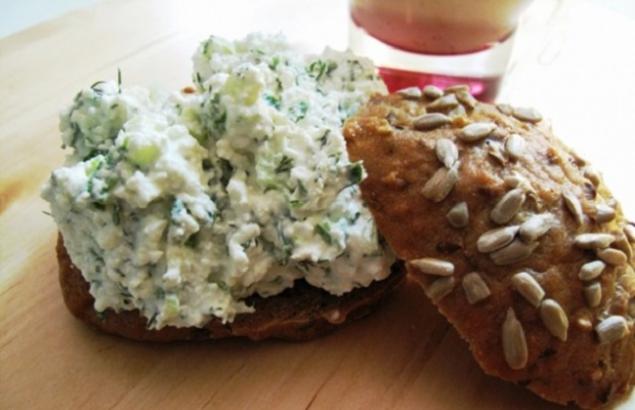 6. Lazy dumplings

Ingredients: em>


200 g of cottage cheese; 1 egg; 4 tbsp. l. wheat flour; 1 tbsp. l. brown sugar; salt to taste. Preparation:

1. Lay cheese in large bowl, add the sugar and one egg. Mix and grind in a blender.

2. To the resulting mass add flour and knead the dough for dumplings lazy. If very little time, you can roll the dough into a sausage and cut it into equal pieces. Press the center of each piece of a finger.

3. Put a pot of water to a large fire. When the water boils, carefully salted and carefully lowered into her dumplings.

4. When the dumplings float, boil them for about 5 minutes and catch with a slotted spoon.

5. Add to the dumplings a little butter or sour cream. To decorate the dish, you can in the center of each dumpling put the berry.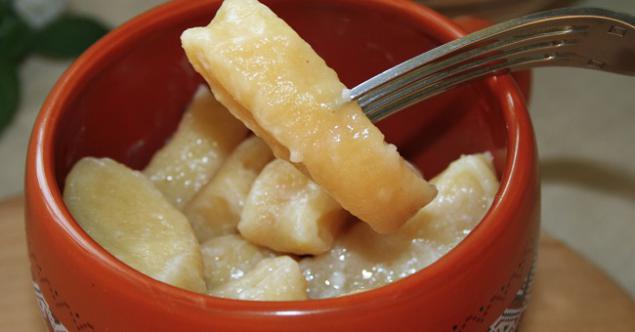 7. Fruit Salad

Ingredients: em>


any fresh berries and fruits; low-fat sour cream or yogurt; dried fruit (optional). Preparation: em>

1. Wash and shall cut any middle-sized pieces of fresh berries and fruits that are in the refrigerator: oranges, kiwi, apples, pears, plums, bananas and mix gently.

2. refuel the resulting low-fat salad cream or yogurt with no additives, and to give special taste Use helpful dried.






A full breakfast - the perfect start to any day, not only for adults but also for preschoolers. Share with your friends these simple but very healthy dishes! And what breakfast you feed your kids?

via takprosto cc