Soon will come the autumn, and that means it's time to stock up on all sorts of recipes for desserts to hot tea. Thus I prepared for you one of the most unusual recipes from apples. It's no secret that this fruit is wonderfully combined with cinnamon, but we also offer you to add oatmeal. The aroma of this dish will strike you on the spot. Always try to cook these baked apples!
Ingredients:

2 large hard apple; 4 tbsp. l. brown sugar; 2, 5, Art. l. butter; 3/4 Art. l. ground cinnamon; 2 tbsp. l. oatmeal (not fast food); 1 h. liter. wheat flour; 1/4 ch. l. sea ​​salt; vanilla ice cream. Preparation:

1. In a small bowl, mix 2 tbsp. l. sugar, cinnamon, butter and mix the ingredients.

2. Apple peel and core prowess. Then Cut each apple in half and make these halves longitudinal incisions on the surface.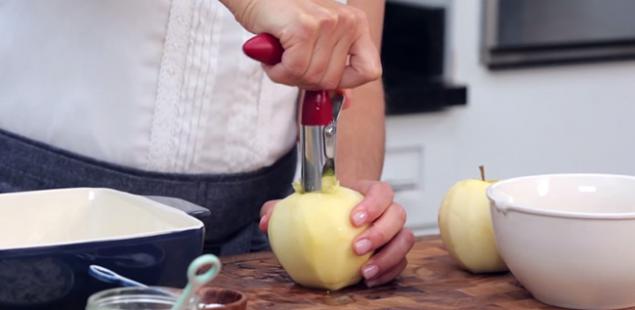 3. Lay the apples in the pan, and cut down their sugar weight smazh prepared earlier.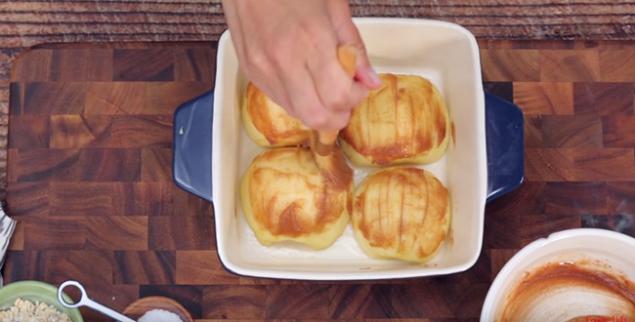 4. Baking tray or baking dish Cover with foil and bake the apples in a preheated 200 degree oven for 20 minutes. Then remove foil and bake for another 10 minutes.

5. In other container Blend remaining sugar, butter, cinnamon, oatmeal, flour, salt. All mix thoroughly.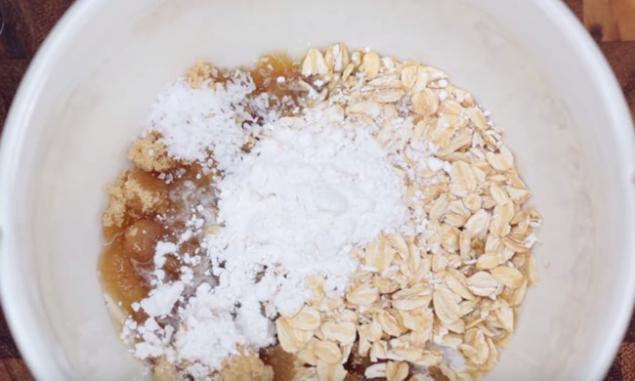 6. Section previously made "petals" of apples and distribute the resulting mass.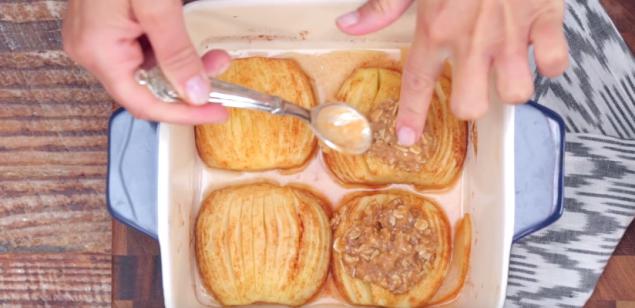 Bake the apples for 10 minutes. Serve with ice cream.

In this video you can see the whole process of making this dessert bewildering.







This dessert goes well not only with hot drinks such as tea or coffee with milk, and white wine and champagne. Like the recipe? Then hurry to talk about it to their friends and girlfriends!

via takprosto cc