Happy young parents, picnic, small nice little kids and other amenities of the start of family life. Everything is so beautiful, and looks at the advertising posters. But how do things stand in reality?
Being a mother, for example - oh how difficult. He knows about it, but more often silent every woman. And to be a parent, who is sitting at home on maternity leave with the child - sometimes completely unbearable. Professional photographer and part-loving mom Anna Andzhened from Texas in his incredibly bright photo project "Life Mom" ​​was able to display all the chaos and the explosion of feelings and emotions, which undoubtedly faced by young mothers in their daily lives.
In a series of photos of Anna and her 2-year-old daughter presented painfully familiar to all parents living situations. Fight for life and death, to find even a moment of peace? To no avail trying to do a hundred things at once? What is it, young her who know firsthand.
«His first shot" Back to School "I honestly did for fun. I like to do these kinds of pictures. I share them with friends. The children appreciated my work! » I> - confessed Andzhened.

«Mia decided to cook a cake for my birthday. That's what I was lucky! » I>

Day baking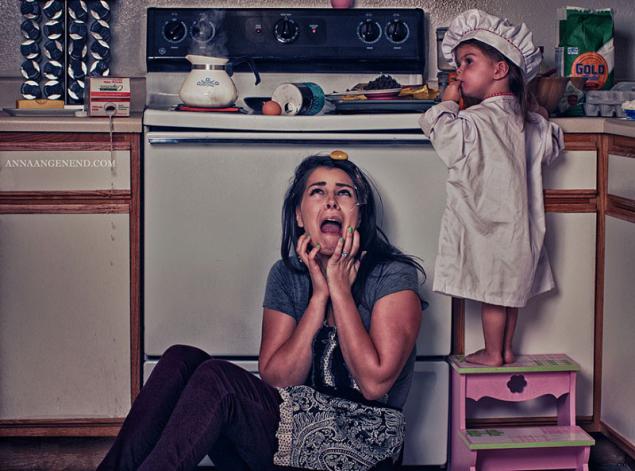 preening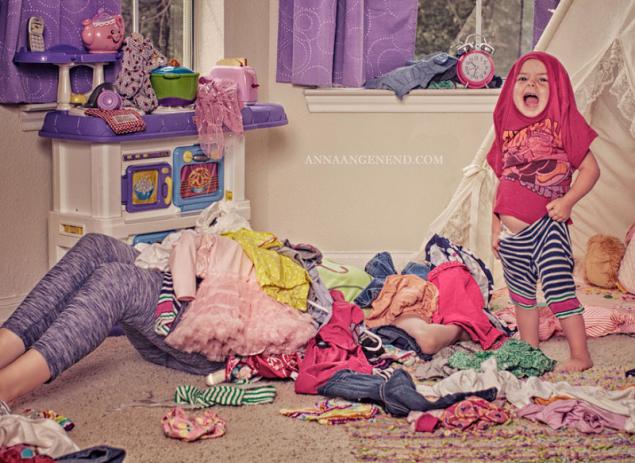 sandbox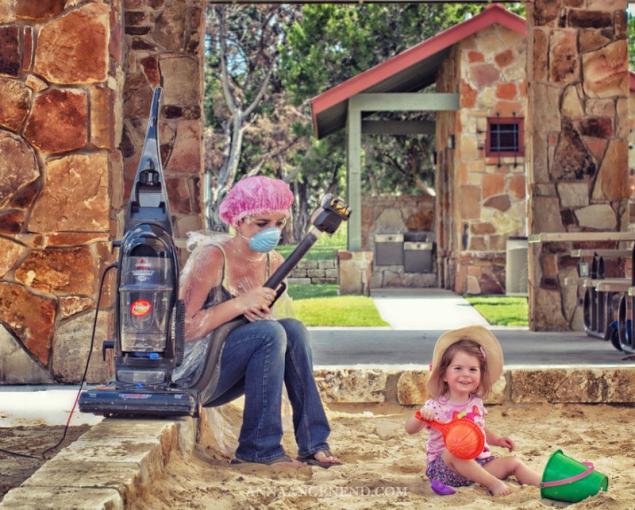 Tea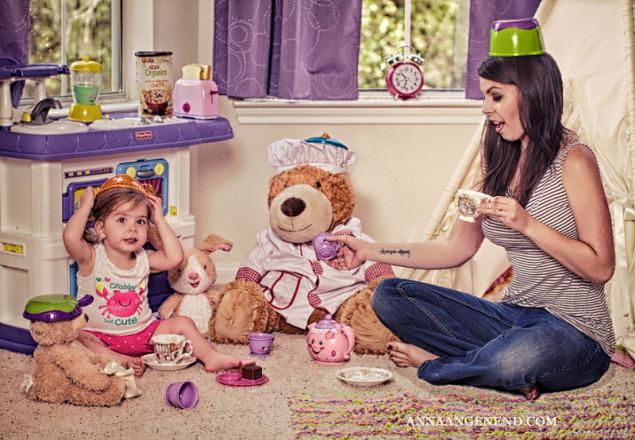 Peace and tranquility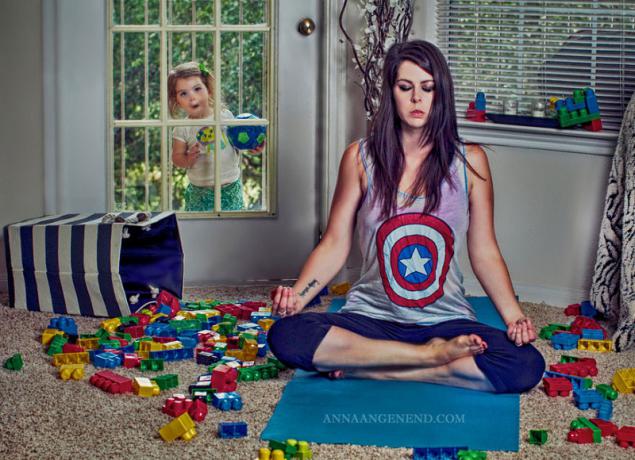 «Walk with the child equivalent quality trips to the gym». i>

Deadly journey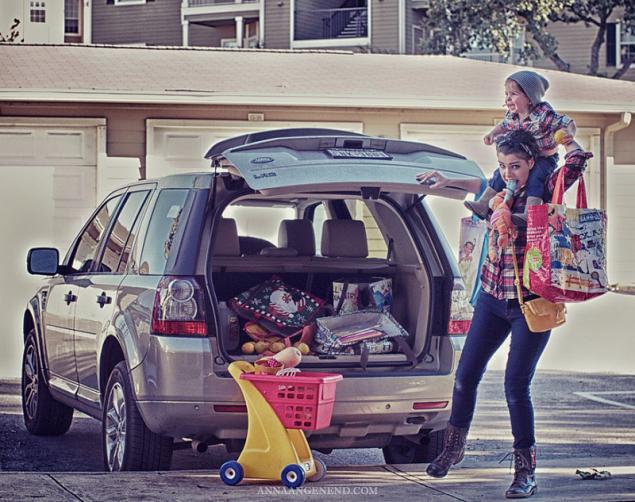 Back to school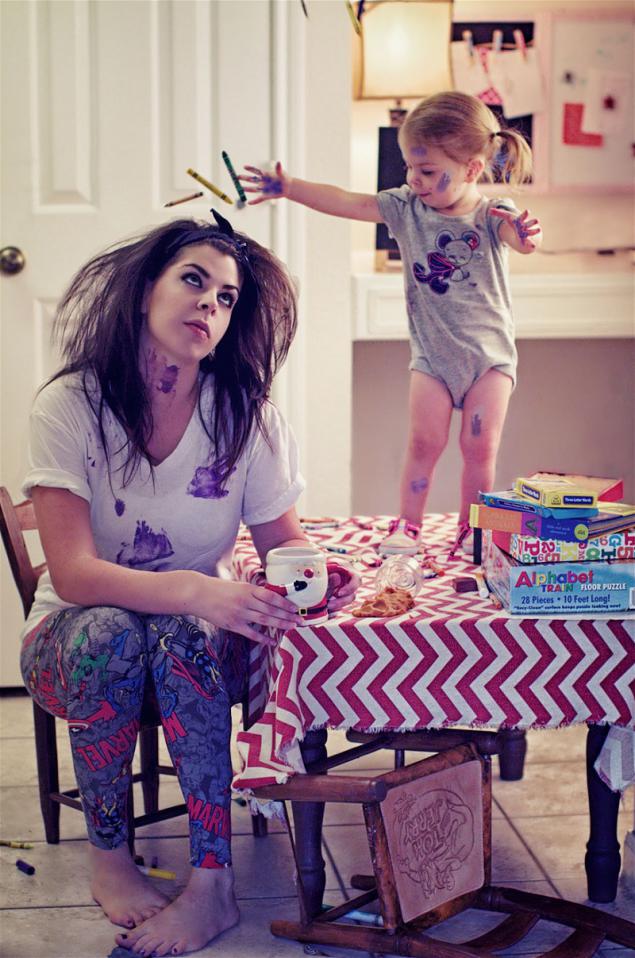 In anticipation of Santa's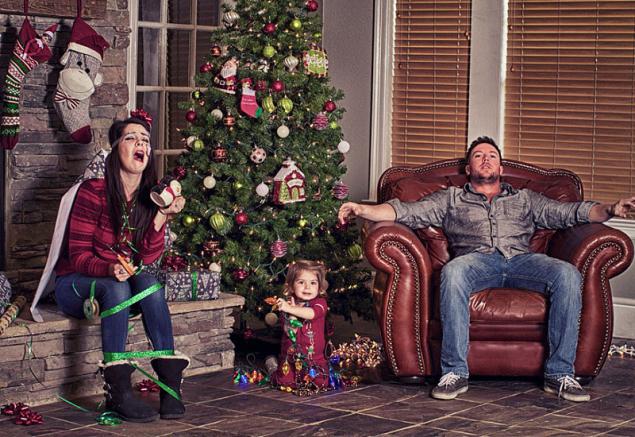 «So I spent my holidays ...» i>

Silent Night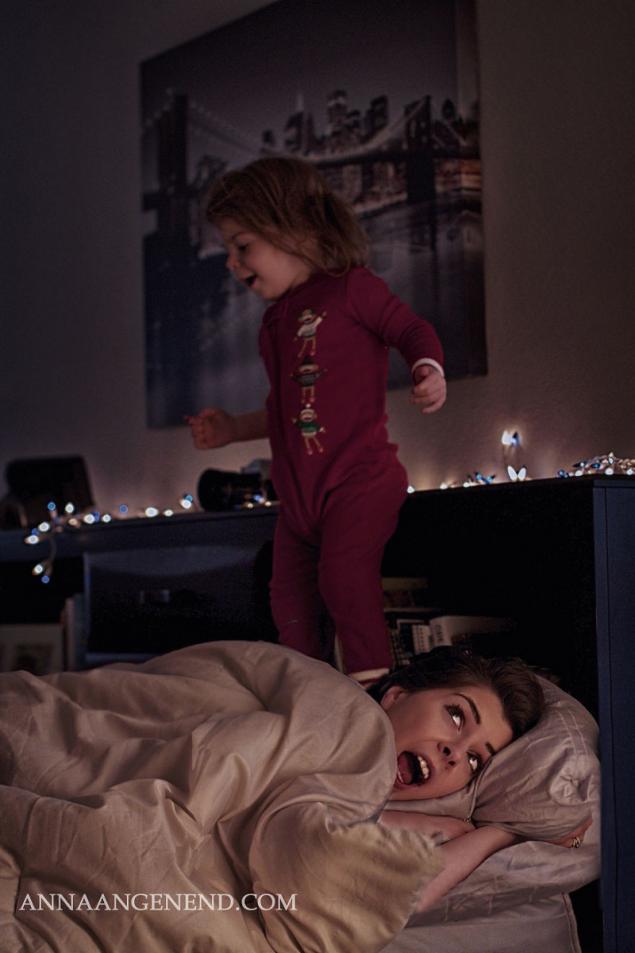 Business lady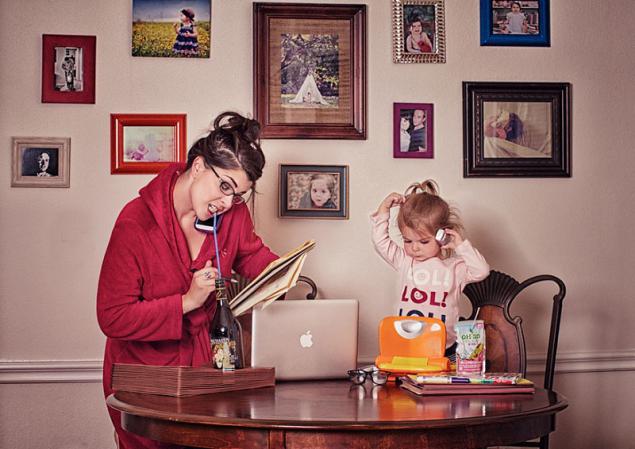 «Mia loves to play hide and seek. It is necessary to admit it to me on the arm. Yesterday, while she was looking for me, I could reply to messages a week ago, and even read polstati ». I>

hideaway for reading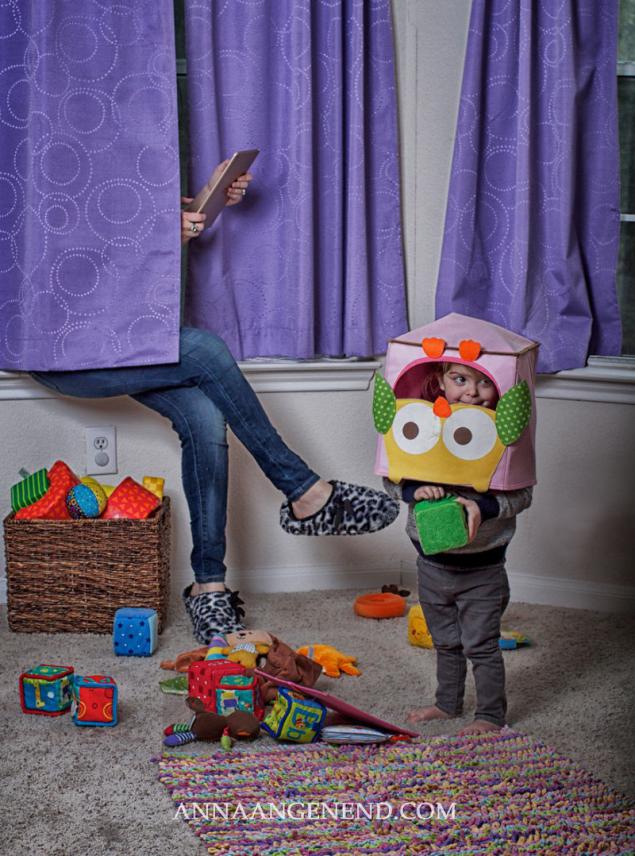 New euphoria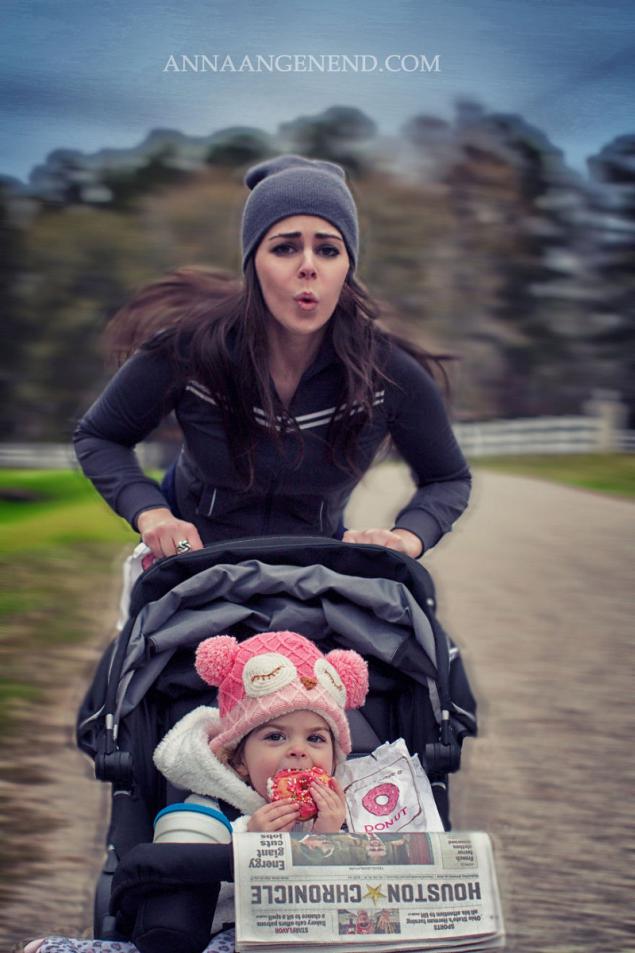 A noise, universal chaos, the sleepless nights, unbridled joy, a life full of happiness and love - these are the sharp contrasts of color in family life and make these moments unforgettable ... Show me these vital pictures to your friends.

www.annaangenend.com/mom-life-series---press