Still some two years ago, my boyfriend Guillaume and I have been burdened by high prices for rent, our to some extent useless assets, loans, debts and pleasurable work that gave rise to what we vsyo do decide to radically change your lifestyle. I was already beginning to believe that I did not manage to realize his passion for writing, the same feeling tormented and Guillaume about his favorite pastime photo. Then we decided to look after myself a tiny house. These small homes inspired us to turn our lives upside down and finally bring our dreams into reality. We even made a follow-up plan: 1. Buy a tiny house. 2. Carry-year-old journey to North America. 3. Create a portfolio of traveler that would show people the alternative of how to live. Guillaume would be photographed, and I would write.
We began to build our tiny house with almost zero experience in the field of construction. Everything that we had - a great enthusiasm! We were not even guessed that it would be a house not in the traditional sense of the word. Having gone through a whole series of mistakes, life lessons and disappointments, we finally one shot killed several birds with one stone and set off on a journey of our dreams in a tiny house on wheels.
For 6 months we have overcome the path of 17 000 kilometers. During this time, our tiny abode many times has spurred us on an incredible adventure. On the way we met thousands of like-minded people, who are just like us, live in small huts, tree houses, yurts, homes, boats and so on. Guillaume photographed these wonderful people while I describe their exciting stories. Here are just a small part of what we can learn from this trip.
Two years ago we suffered a seemingly unbearable burden ...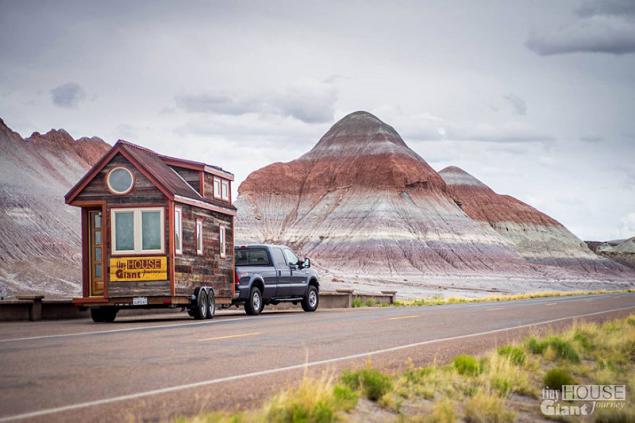 I thought that my writing career is to put an end ... But then we moved into a tiny house!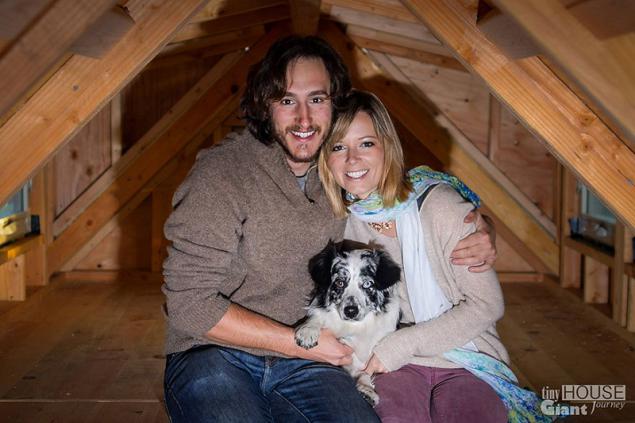 We translate the goals into reality earlier.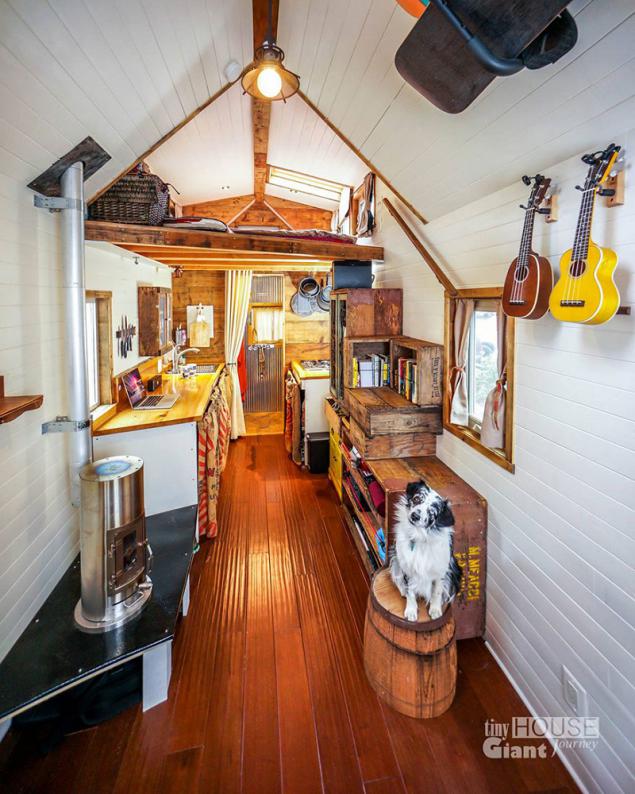 House we built from nothing.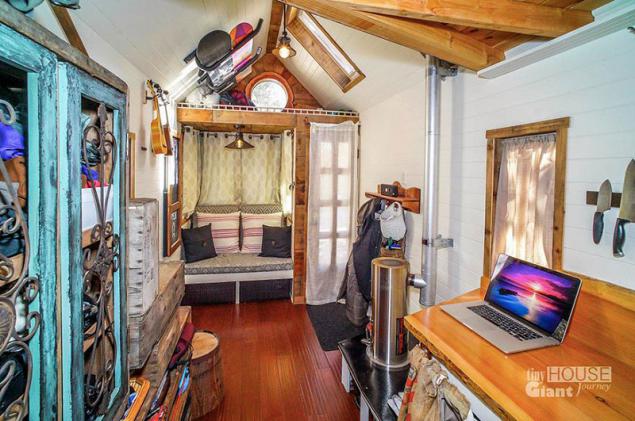 We could not even imagine that it's a secluded place one day become something infinitely larger than a normal house.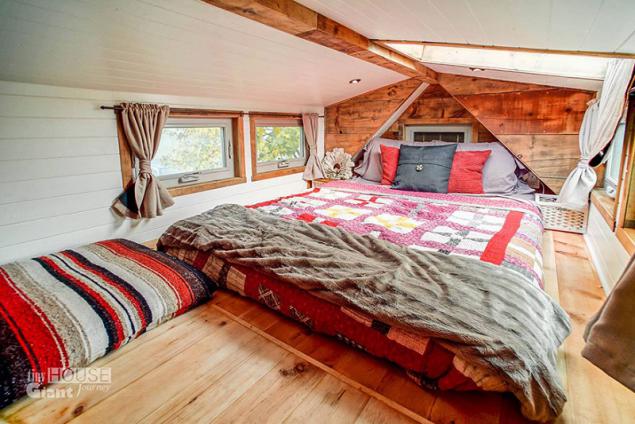 How said, through trial and error we made everything we wanted, and went on the tour.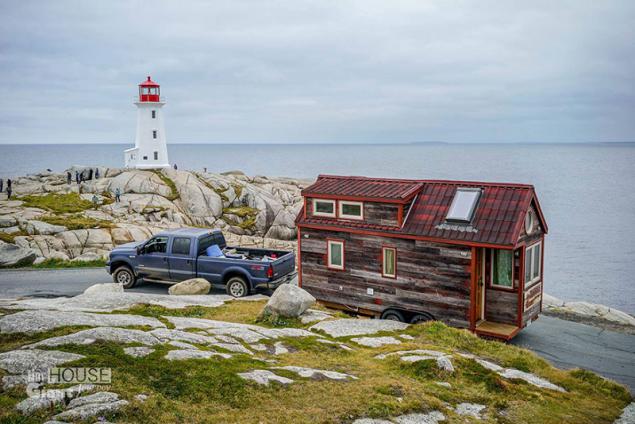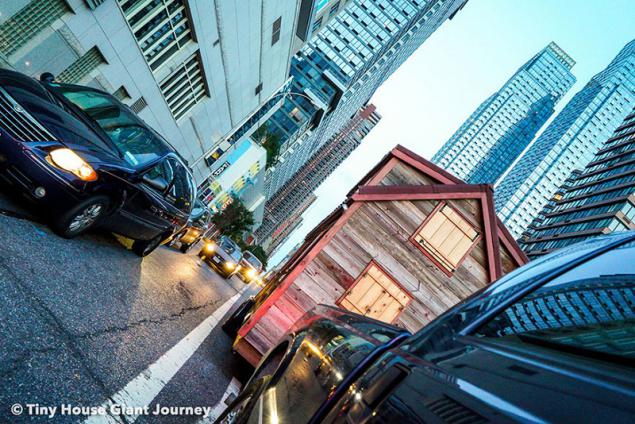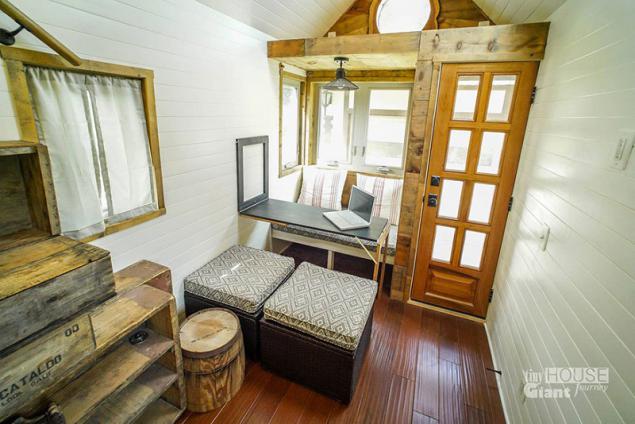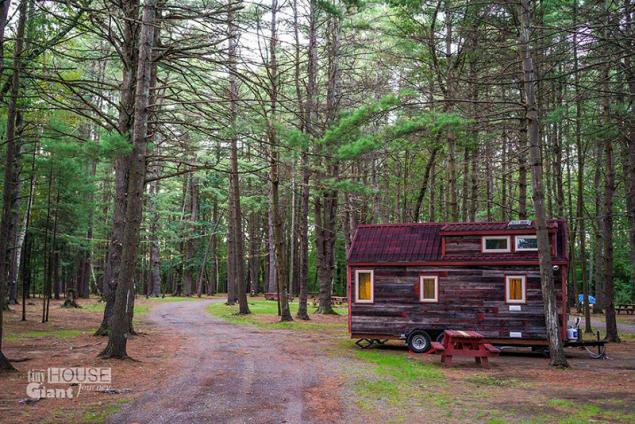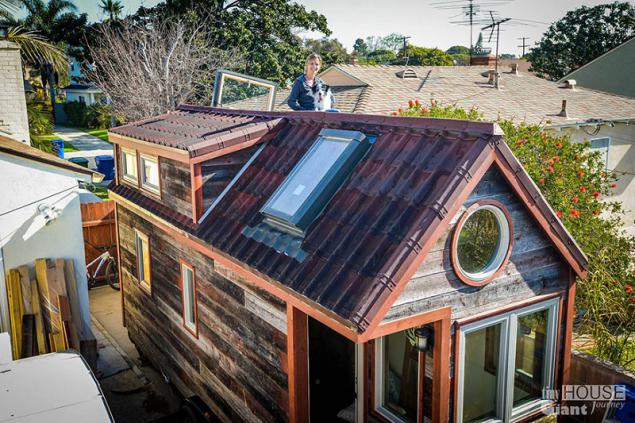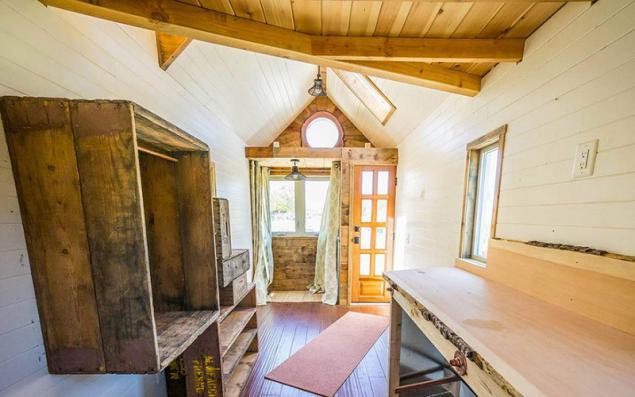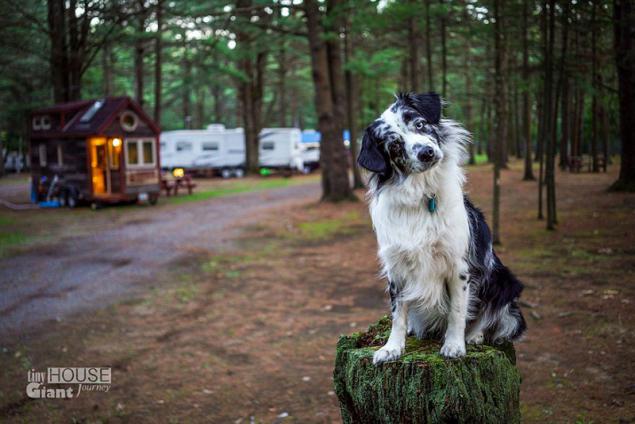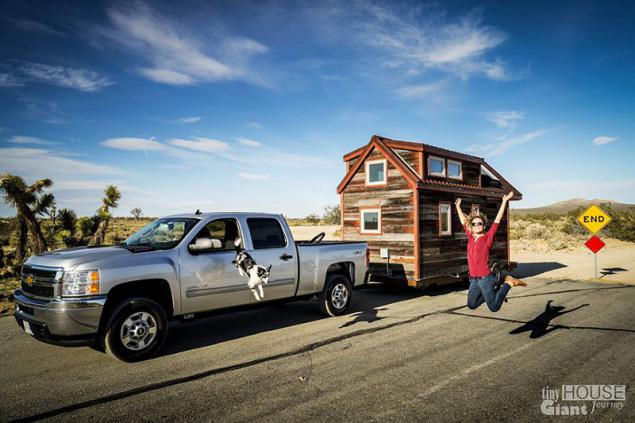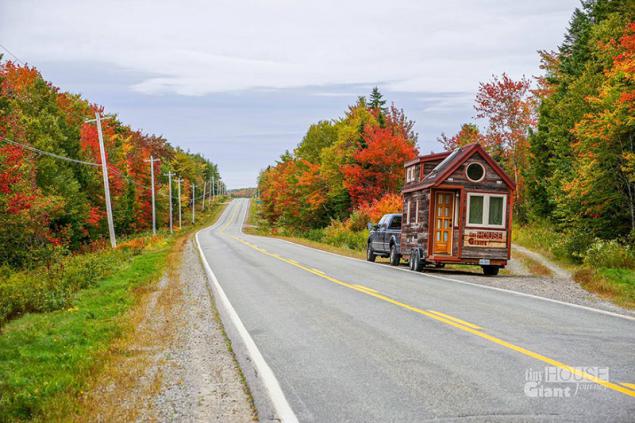 17 000 kilometers ... Thousands of new friends ... Dozens of interesting life stories ... All this has made our trip even more exciting.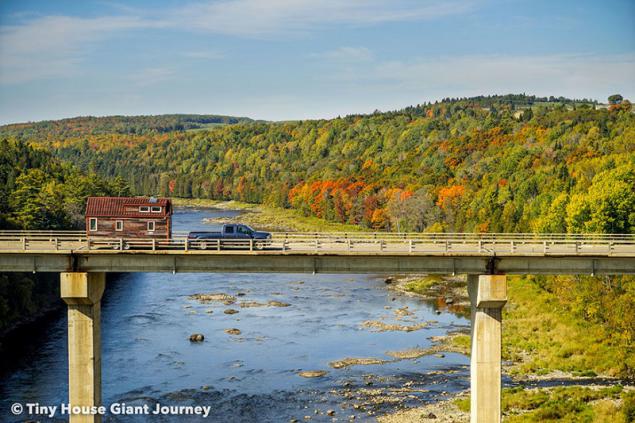 They say that in order to fill our lives with fresh colors, need to get out of your comfort zone and do something never done before. Do you want new experiences? Begin to act in a completely new way! These people used to be afraid not thrown everything: work, home, friends, and decided to change his life forever. It looks like it was worth it! If your friends are at heart consider themselves adventurers, but was afraid to move, to share with them this life story.

www.facebook.com/tinyhousegiantjourney