In each village, of course, has its own peculiarity. Megacities are famous wide boulevards, picturesque boulevards and small towns, on the other hand, beckon its stunning narrow streets and mysterious alleyways.
But in the city of Dunedin, New Zealand, has an unusual street that bears the name of Baldwin Street. What is the peculiarity of it? You'll be surprised, but this street is included in the legendary Guinness Book of Records as the steepest street in the world literally.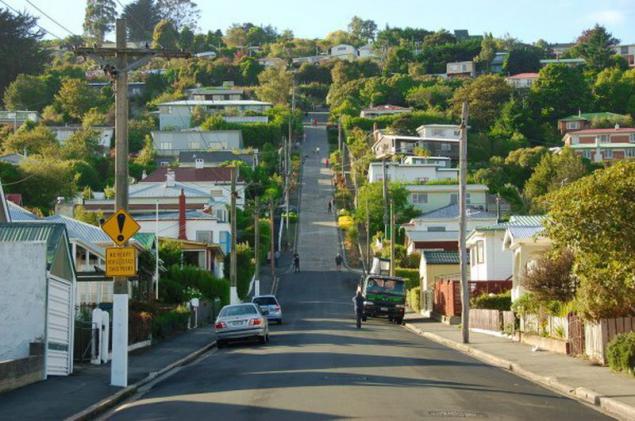 It is amazing that with a relatively small length of 359 meters Baldwin Street rises almost 80 meters!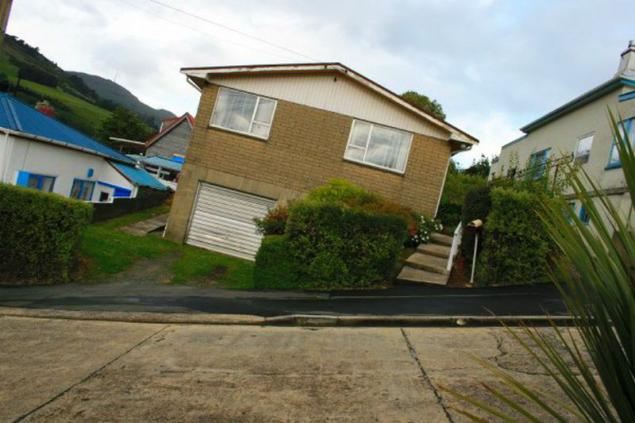 In some places, the slope of the street already reaches 19 degrees.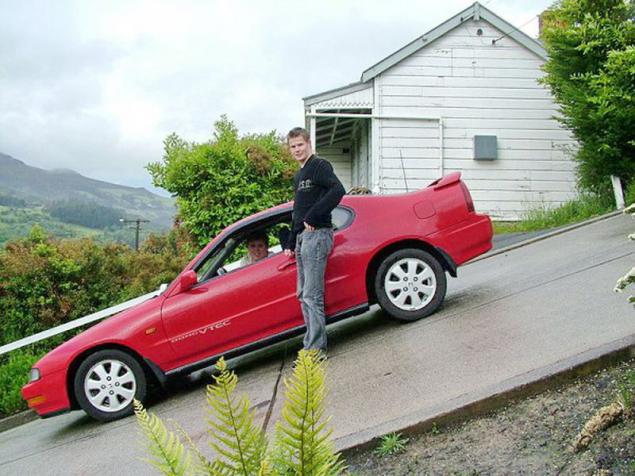 How this street appeared in the city? The fact that the British engineers designed it, who created the drawings, not taking into account the features of the local topography. B>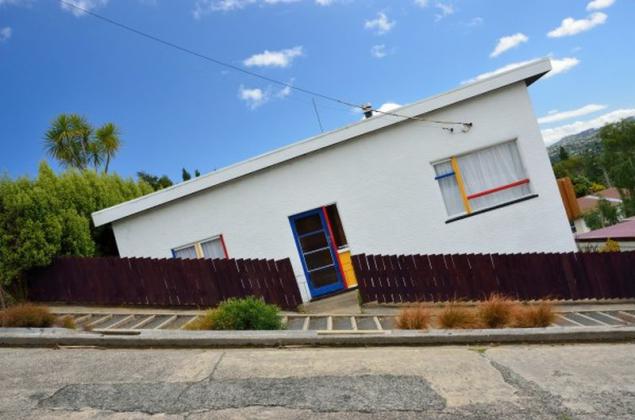 How often happens in the world, someone turned into a banal error funky landmark, which learned the whole planet.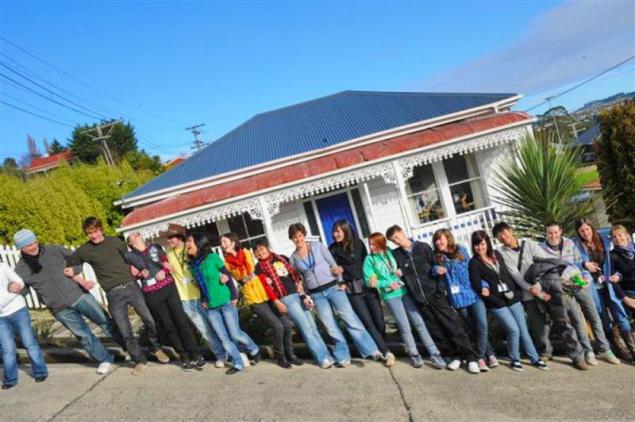 pavement on Baldwin Street manufactured from concrete to one of the hot days the road is simply not flowed.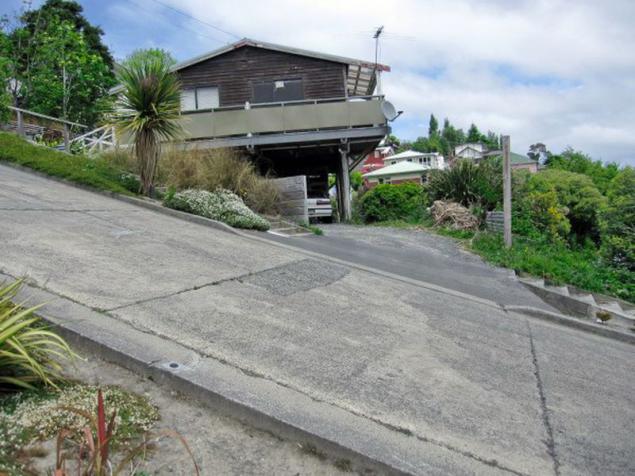 Local residents have made mistakes of urban planners real fun! Since 1988, this annual festival is held outdoors Baldwin Street Gutbuster. All the participants of the event, first run up the street, and then "roll" down. Record - 1 minute 56 seconds. B>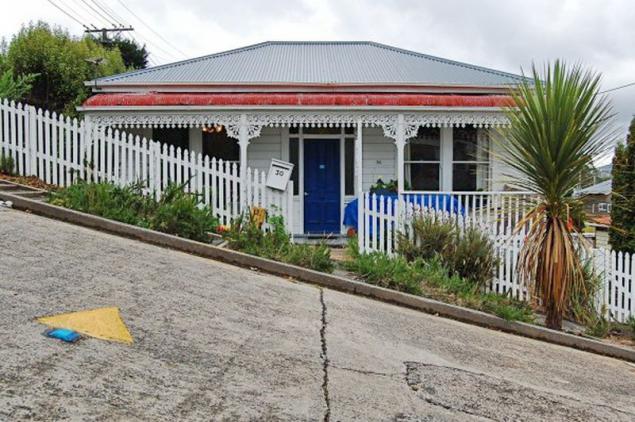 By the way, many dispute the right of the street, Baldwin Street wear the title of the coolest streets of the planet. Its direct rival: 2nd Street San Francisco, and Canton Avenue in Pittsburgh that some segments have slope to 40 degrees! B>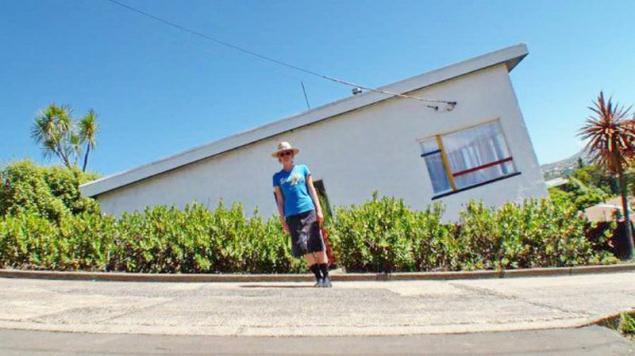 The locals gladly show steep street to all tourists. Especially like she came to fans of extreme sports: desperate thrill-seekers like to race on it down on scooters, bicycles, skateboards and even ... freezers! B>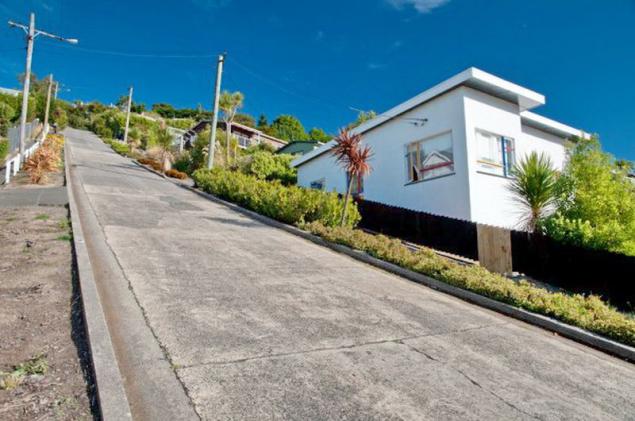 In addition, each year on Baldwin Street takes spectacular "competition" chocolates that are numbered and come down. The winner is the one whose sweetness of the first hit in a special funnel. B>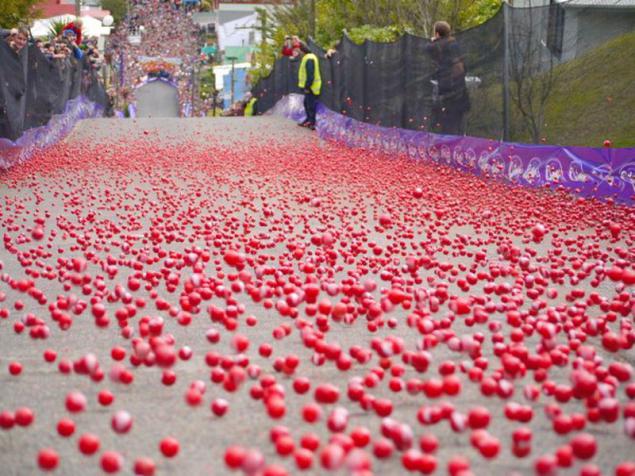 By the way, in 2001, it was recorded fatality when one student, going down a steep slope, faced with the truck. B>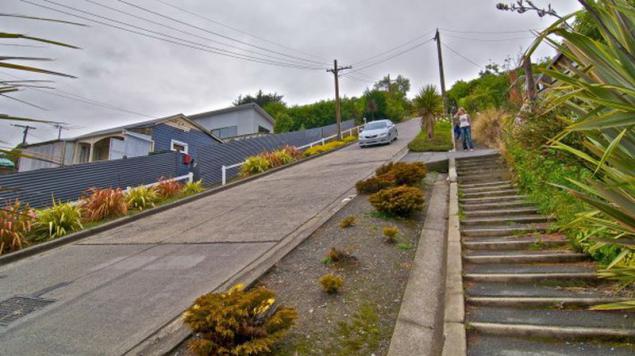 However, all residents of Baldwin Street are proud to live in the coolest street planet. Still, after their homes, and, therefore, they also automatically got into the Guinness Book! B>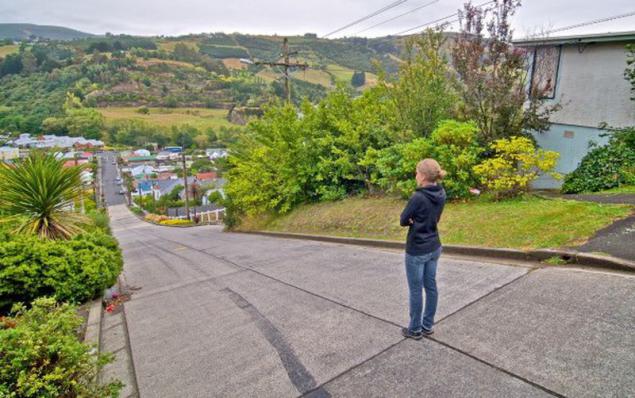 Looking at these pictures, you might think that here was not without Photoshop, however, as you can see, it is not. There are already some pictures do not do it, you can always say that the horizon is filled up. In any case, I'd really like to be on the steep streets of this planet and to put their candy down on the strange event. I am sure that in your village, too, there are some curiosities. Tell us about them in the comments, and do not forget to show Baldwin Street all friends!

via ofigenno ru