Impressive territory occupied by Russia, is rich in beautiful landscapes, diverse nature and all sorts of wonders. Along with the long-known and loved in many parts of Russia's nature, there are many hidden beauties, which are known only favorites. Deep underwater caves, mysterious poles, beautiful waterfalls and dangerous desert attracted and frightened at the same time.
Today we unveil the little curtain of secrecy, we tell and show the most incredible wonders of the unknown is Russian.
1. The Curonian Spit in the Kaliningrad region
It is in this outlandish place, reminiscent of a sword that cuts the water surface, lived once notorious Vikings. Now this spit is famous for its so-called dancing forest. Trees grow there whimsically curved, affecting human imagination. For birdwatchers Curonian Spit attractive birds that make it stop during seasonal migrations. By visiting this wonderful area, you can see there are a number of local residents of villages get along well and at ease with the wildlife.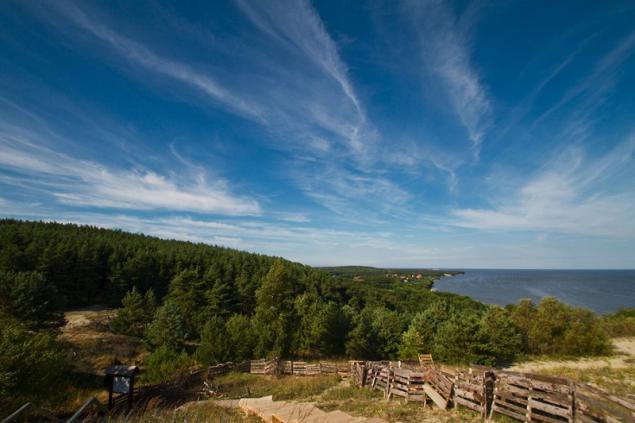 2. Lena Pillars in the Sakha Republic
Inaccessible in the past, massive stone rock crushing surrendered as a result of the wind strength. His impulses for centuries treated these huge cliffs along the right bank of the Lena River. This place is so unique that even recorded in the register of UNESCO. People do not live there, a fact that gives even more mystery and mysticism that wondrous monument of nature.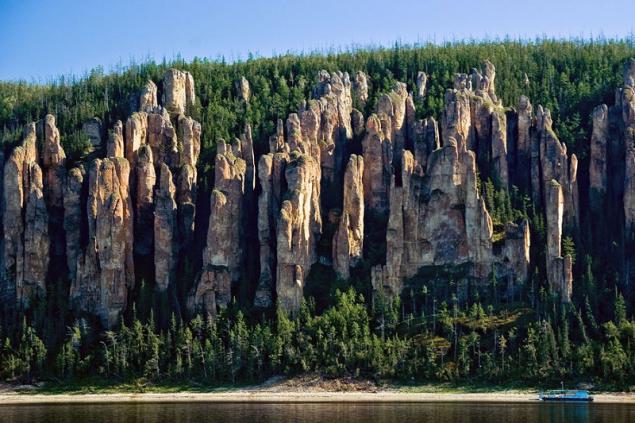 3. Pillars of weathering in Komi Republic
In the midst of a vast empty space stands a pillar bizarre. The height of nearly 34 meters! A little further away are 6 such as pillars, only smaller in size. Depending on the position from which one looks at this miracle of nature, his imagination paints the figures of various animals, hidden in these rocks. In fact, it is all that remains of the mountains, which did not survive the onslaught of the wind.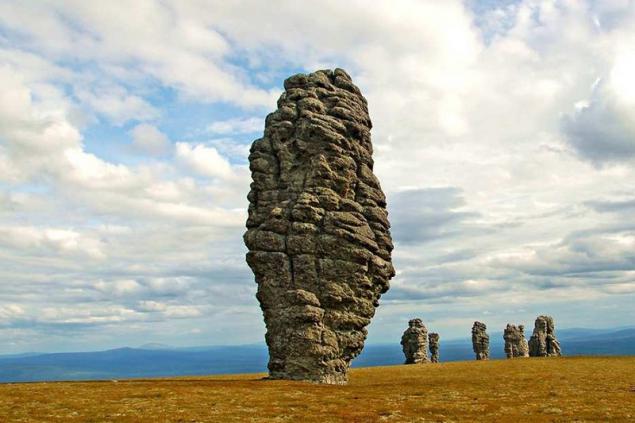 4. Lake Elton, Volgograd Region
Skeptics called this lake "big puddle of salt" because of his depth of 10 cm to 70 cm in the summer and winter. And this is an area of ​​150 square kilometers! Buy and not come here to dive, but the body of water has healing power. Many people choose vacation at the lake for its magical landscapes, healthy air and the miraculous ability of salts, which are generously endowed nature of the water in this cozy place.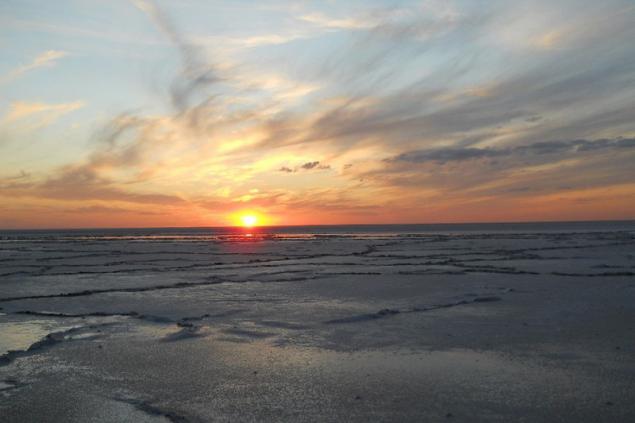 5. Kinzelyuk Waterfall in the Krasnoyarsk region
This unique waterfall height of 330 meters - one of the highest in Europe. A huge steel-gray stream of water flowing directly from the mountains. Fridrik Shtautser Austrian traveler, visiting this wonderful place, wrote the following words: «From a distance looks like a fragment of the canvas waterfall overcast sky suddenly erupted directly from the mountainside. It waters down the down would be an exciting adventure in the life of every man ». I>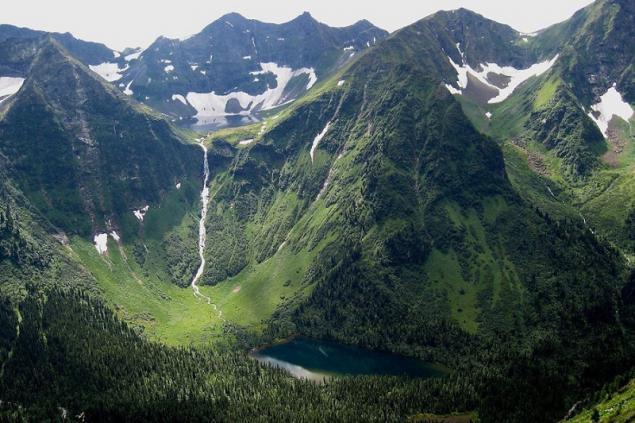 6. Mount Belukha in the Altai
This is the highest point of beautiful Altai mountains. It consists of solid ice, which attracts experienced climbers, adventurers come to compete in his skills.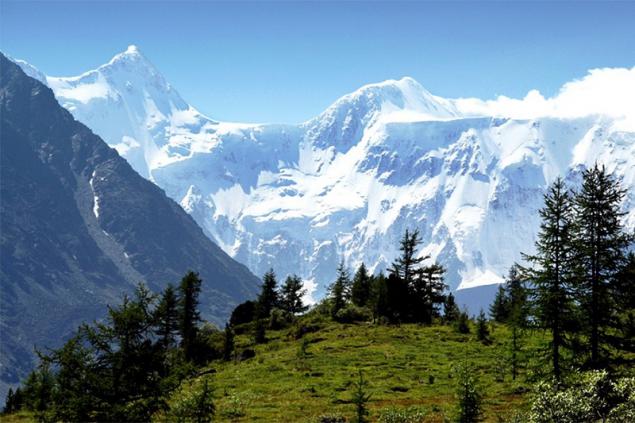 7. Multinskiye lake in the Altai Republic
In an incredibly beautiful wild Altai Mountains have a great zest, complementing their spectacular views. This elegant series of small lakes located cascade over one another. From the banks of each of them offers a great view, and even the plants in this unique corner of nature grow, which is not found anywhere else in the world.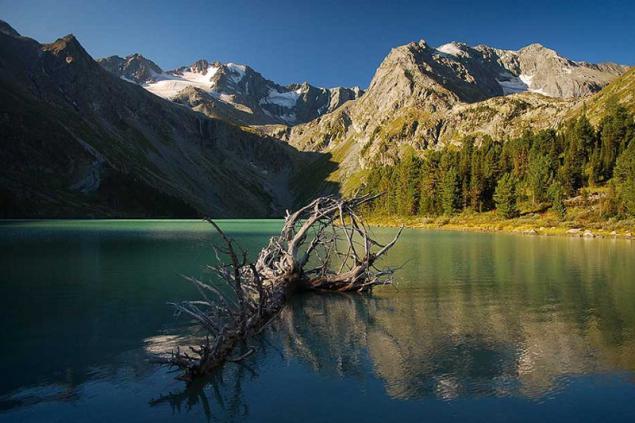 8. Valley of Geysers in Kamchatka
This is one of the largest and most beautiful geyser fields on Earth. It is very attractive for travelers, despite the fact that access to it is very difficult. And even to get direct access to the very same geysers will not work, because of very strict protected mode operating in the territory. But there is a solution and it's great! For the brave there is a purposeful helicopters, with which you can not only see all the beauty of the vicinity of the geysers, but also get considerable adrenaline pumping.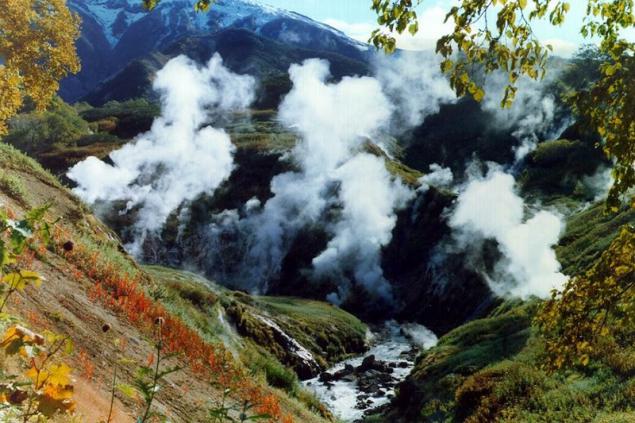 9. Kungur ice cave in the Perm region
The mystical aura of the caves and in danger attracted to this place adrenaline lovers from around the world. This is one of Europe's largest karst caves. Its length is 5700 meters, and inside there are more than 70 lakes. Tourists are allowed to fall by no more than half a kilometer inland, further progress is extremely dangerous for life.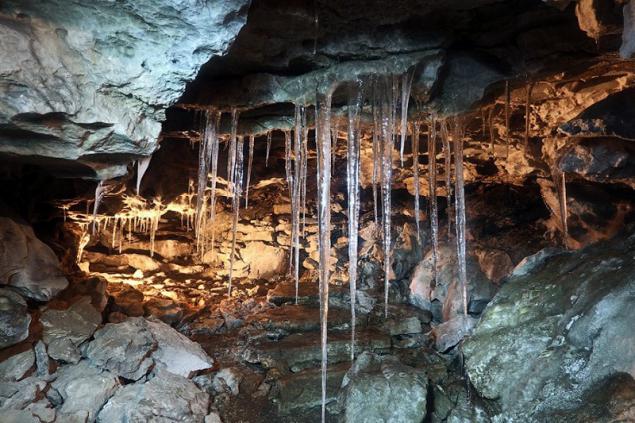 10. Orda underwater cave in the Perm region
Only experienced divers are allowed to dive into this incredibly beautiful and extremely dangerous place. The underwater cave Orda has everything you need for an unforgettable dive. This and numerous tunnels several kilometers long and stretches of dead-end, and a lot of uncharted moves. Divers from around the world overcome the hours of a way to test the strength of their skills in this lovely place.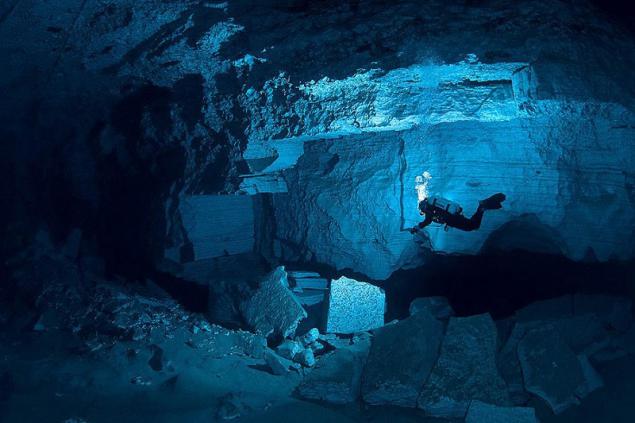 These incredible corners of Russian nature and tempting to throw everything, take a vacation and go to enjoy their real beauty! Share these pictures with your friends, even if they think about how to spend your holiday this year.

via ofigenno ru