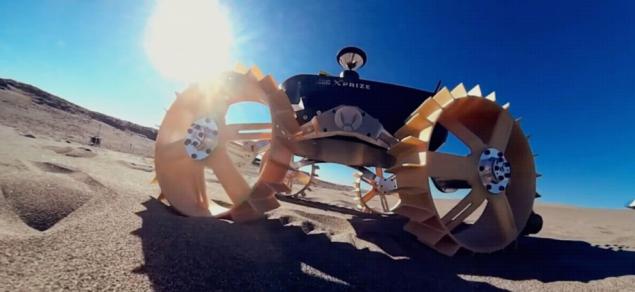 As in the good old days (1960-1970-ies), our neighbor in the little white space again strongly interested researchers. Only this time, they fly to the moon forever. Recognized 24-minute presentation for planetariums «Back To The Moon For Good» («Back to the Moon forever") talks about
Prize Google Lunar XPRIZE
that gathers teams of scientists all over the world competing for the biggest prize in the history of international, trying to land a robotic spacecraft to the Moon, travel 500 meters on its surface and send videos, pictures and data back to Earth. This global competition is designed to revive the imagination and inspire people to explore space is not at the level of governments and countries, and at the level of the Earth's inhabitants.
It all begins with the first epoch
исследований Space in the late 1960s - early 1970s
. We show that told us this period landers and orbiters of the nearest neighbors, including the disclosure of origin of the Moon, its composition, structure and access to the material on its surface.
Award Google Lunar XPRIZE founded to democratize the space and creating new opportunities for staying
human and robots on the Moon a >. The video shows what actions undertaken by the international teams around the world, competing for the right to land a spacecraft on the moon and earn extra rewards. The emphasis is on the inherent human spirit of rivalry and cooperation, when the teams take up the bold task.
Кто win the Google Lunar XPRIZE
and $ 30 million? Audiences are successful launch, landing and movement on the lunar surface. Submission ends in the planetarium possible scenario for our future on the moon.
Today, the competition is left 16 teams from 13 countries. And at least six months before the conclusion of the contract.
MOONBOTS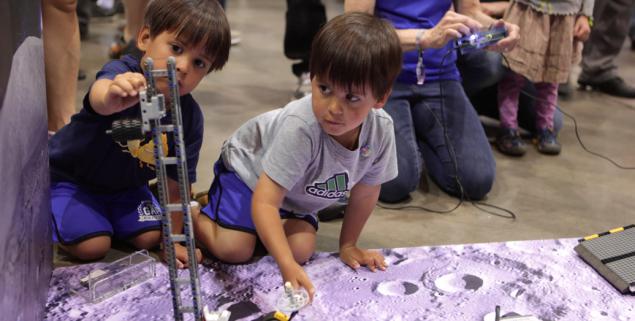 MOONBOTS: Google Lunar XPRIZE Challenge - an interactive competition that emulates the real Google Lunar XPRIZE and increases students' interest in STEM (science, technology, engineering and mathematics). The competition is considered a "game of skill" and is intended to help the youth teams learn to produce videos, create digital platforms, to develop sports facilities, program robots and inspire their generation through a variety of interactive educational projects STEM. At the end of a two-stage competition will determine the winner, who will award the grand prize and.
At the moment, 30 finalists of the first stage
​​MOONBOTS
already preparing for the finals.
Prefabricated from around the world participated in MOONBOTS: Google Lunar XPRIZE Challenge. In previous years the team competition had to submit a video, combining culture, creativity and ingenuity in order to help cope with the tasks of the competition and to promote STEM. Here are a few examples from the last tournament:
Source:
geektimes.ru/company/robohunter/blog/259734/