You really like a guy, and you want to build a relationship with him, but you do not like his indecision? Just a few little tricks to change it! Find out how!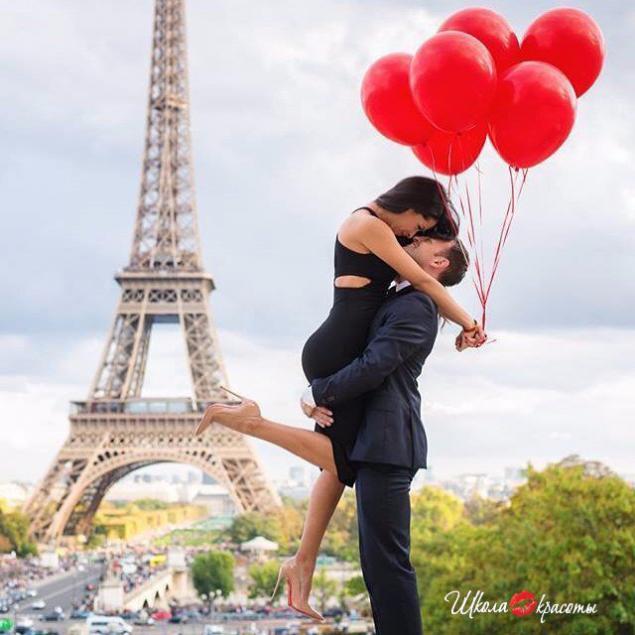 In conjunction hesitant French, and French. Nearing the evening.
The woman yawns. He timidly tries to strike up a conversation:
- Oh, Madame yawns?
- No, it yawns Monsieur, Madame and just wants!
Imagine a situation: you really like a guy, and you want to build a relationship with him, BUT:
Do you hate his indecision;
You do not understand why he did not take the initiative in the development of your relationship;
Why do you have to make decisions;
Why is the initiative always comes from you;
Is the fact that he almost always fail-safe;
You can not understand, whether to build a relationship with an indecisive guy.
In any case, the decision to accept you, but maybe a few tips to help you decide.
So first, we shall understand the origins of indecision - they may have a different nature, and depending on that, you can determine - whether it is treated in your case.
1. The simplest case: the lack of experience
Your guy is not enough experience with the girls, and this experience is negative. It is not necessary to understand and delve further. The acquisition of positive experience not only make him more confident, but also may let the internal stopper, which reveal its potential. - Your task is to become a reliable and very courteous instructor. But do you wish to track in advance, to no confidence grew in confidence and not stripped traits that are incompatible with life together :)
Without delving into the psychological jungle, just take the following advice:
You are to take the initiative on their own and not bathing at the fact that you might think about, and "I'm not like" and "do something I do not usually ...". Your role - the role of women, which in this case the man is ready for a variety of experiments and madness;
After the "briefings" and enthusiasm, you gradually give him the initiative, focusing on its potential as a husband, breadwinner and responsible person. And whenever your man behave like a man, you, of course, reinforces this. In no case do not take it for granted, for the indecisive person is - super-efforts and new experiences - be a man, not only in bed (of course, if you do not want to blind out of their macho men);
Never compare your man with anyone.
For more insight into this topic anecdote:
A man comes home and his girlfriend meets him dinner by candlelight and light music. After dinner, flirty dresses in a robe and said, "And now you love me, in the best film about love»
Remember, if you act as an instructor, then you take part in the formation of norms and rules of your relationship.
And the last thing you need to know - how do you know that this is the case?
Signs simple:
You periodically in different situations notice a quality that appeals to you: a sense of humor, sociability and openness, persistence, etc .;
Do you feel that with this person you are safe;
Do you feel gratitude on his part for your initiative and this sincere gratitude;
Your man openly proud of you and happy to introduce your friends;
Do not allow myself or another hint of disrespect to you attitude.
2. The case is more complex but not fatal: He realizes that not enough enterprising
Your guy realizes that he is not the initiative and calmly accepts the correct hints that those models of family relationships that have been taken in his family is limited, and most importantly, that he was ready to work with it.
In this case, you need to be a bit of a psychologist and do not try to immediately bring him a lot of the requirements (of course, if you do not want it zashugannyh and plunge it deeper into complexes)
What to do:
Communicate. Without criticism, quietly, in the descriptive style and together look for options other decisions. Once you see a demonstration of the new behavior for him, positively reinforces this.
For example:
Your guy is always in the cafe asks you to order him something, hesitating to make "not", "not", "embarrassing." Say that today you will be happy give him the right to choose, playing a game of "guess and please" or "you can not guess." After the meal, be sure to praise for the choice. "You know, sometimes it is difficult to define, but you feel very precisely what I would like, it is so nice, the only thing: desertik already heavily included, but was delicious».
Help in his indecision to see and feel "the power." When he recognizes you in his indecision, help him to see the situation from a different angle.
For example:
"You know, in situations where a person is experiencing indecision, has its advantages, you need to see them. That's when we'll go to the movies, you've been thinking and I could not decide which to take a number of tickets, tell me, what were you thinking? " - "Well, I thought, where you will be more comfortable, where better sound and so on. E." - "You see, you are very sensitive and attentive, this is now a rarity, you just do not dwell on it for a long time, but your decision to almost always perfect »
Do not give him the opportunity to question his family and education, to exercise the utmost respect.
3. The case is more complicated: Mama's Boy.
Run away from such a relationship. Let these cases are professionals.
Anecdote to this topic:
Modest Jewish man came to the doctor and complains that he has just married and he did not get his young wife. The doctor asks to tell you how he is in bed. The patient said that he was lying on his right side, and nothing happens.
The doctor says:
- Well, you lie on your left side.
Patient:
- What a face to my mother?
My mother raised the boy for yourself, so you will get not only overage uncle as a child, but also, as a bonus, his mother, who hated you even before you met her son. I do not think it infantile and narcissistic creation - a good option for building relationships, of course, if the pain, even if it is emotional, not a source of enjoyment for you.
I hope these simple tips will help you find your happiness :)
Dmitry Telechkun