This article is not to convince you that this man is actually the way it is presented. She only try to slightly change what you believe in!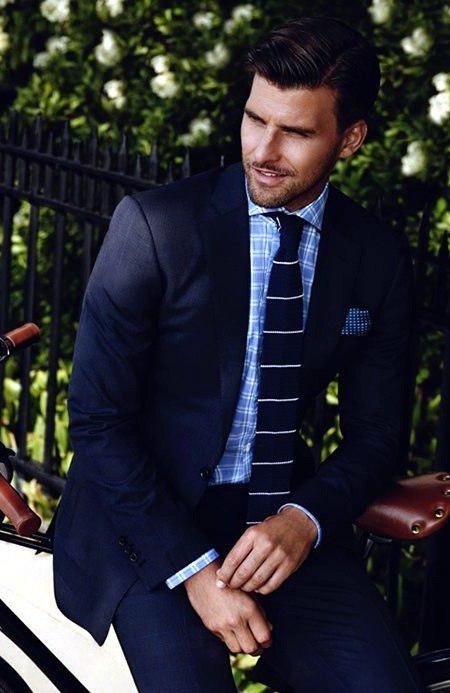 No, I am writing this article is not to convince you that this man is actually the way it seems to me. I just want to try a little change is what you believe. Working for charities involved adolescents addicted to drugs, I realized that almost all of them had something in common - they grew up in a family without a father. Father or altogether not there, or he was emotionally detached from education. As a result, these adolescents had blurred the boundaries of what is permitted, low self-esteem and the apparent lack of mental stability. This situation has prompted anger in them, and pushed to fill the emotional void unhealthy habits.
But now in my practice I every day have to deal with complaints of my female clients on how they include men and how it affects them. And so it seems to me that many men simply underestimate their influence on the surrounding world. I think that something needs to be more clearly defined. And I believe that every real man should have certain qualities 4.
1. Men are aware of their words and deeds
Over the 40 years that I have spent on this planet, I have come to the conclusion that most often (this is the "majority", since not all of them are) men just do not think about how their words and actions affect others. Take, for her husband, coldly killing the identity of his wife, or a father who constantly verbally vomit on their children. He who throws himself on the opponent with fists, trying to prove something. Someone who listens to his ego instead of his own heart.
In order to filter his words and deeds, for acting, not to forget about those around you, you need self-discipline, patience and prudence. Each answer must be that the answer, conscious and deliberate. Instinctive reaction, befitting a boy. Men think about what they do and say.
2. Men do not consider themselves to be ideal
They are willing to admit their shortcomings. They practice openness and bristle at each attempt to get closer. They just express their feelings. They do not try to be what they are not. They try not to get involved in a senseless debate on the raised tones. Faced with a conflict, they recognize their existence, take responsibility and do everything that is necessary for their speedy resolution. They continue to move forward.
3. Men have a purpose in life
The goal, the pursuit of a dream. Something that is worth fighting. And it does not necessarily have to be the salvation of the world. That goal may well be searching for the love of their lives. The desire to take its rightful place in the sun. The expression itself in art. Help the poor. Perfection. In general, something like that, what can be trusted, even if it seems silly to others. Real men - creators, no matter what they are building - an empire or a modest home for his family. A boy can only destroy.
4. Real men resolute
Men do, and the boys just complain. I must admit I only recently made a conscious decision to stop whining when things are not going the way I want to. Many bad habits, like the eternal and constant whining tantrums stem from the messiness of thinking and an inability to control their own emotions. I got to know many men who are constantly telling about how they want to change. How they want to "heal" their marriage. Lose weight. Become a good father. Less drinking, lying, play, spend. But only a few of them pulls out of patience and determination every day to translate their words into action. Few are able to try to overcome the obstacles confronted them again and again, and stumbled, and renew attempts to climb. Only a few words with deeds.
Now think about the men in your life. Friends. Fathers. Grandfathers. Brothers. Coach. Man. Spouses. How many of them have all four characteristics described above? And if there are, appreciate them as anyone else. Because they - a rarity, and the world needs people like them.
JOHN KIM