We have found for you a list of women's to men's wishes. Do not ask us why they do not talk about it.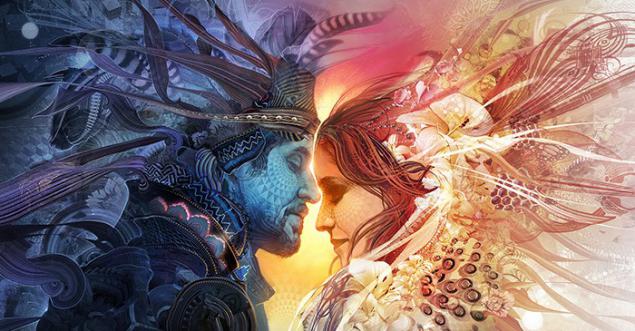 Men believe that all women are usually all very difficult. In fact, to make a woman happy is simple: we just have to pay attention to it. We have found for you a great list of 24 women the wishes of men. Do not ask us why they do not we talk about it.
1 small surprise
Some guys think that you need to impress a couple of times for life - but so that the result was assured. In fact, the girls are waiting for you to return: small but regular surprises. Believe me, they will treat you a lot better if the next time you grab on the way home to her favorite store wine, her favorite chocolate or a piece of her favorite cheese. This affects our self-esteem is much better than one year trip to the Maldives!
2. Small efforts
Relationships require effort. Pick up trash when you leave the apartment. Call us at midday. Contact us SMS. Write to us in Viber. Believe me, it's worth your time.
3. Confidence - it's cool, but arrogance - no
Every girl loves men who are comfortable being a Saim. Your confidence gives us a sense of security and protection. Moreover, there is nothing more beautiful than men's confidence.
But the arrogance? No. If you are arrogant narcissus, ladies, you are not exactly on the way.
4. Chivalry is not dead
Be old-fashioned at times we damn love it. Hold the door in front of us. Take us by the hand. I promise you, every girl will appreciate.
5. do not turn into a child
Education - it's in our blood, yes. Every woman loves to take care of my men, but only when she feels up to activate the "mother" is still far.
Most of the guys in my heart are the children. But do not let us coddle you. This can be a big problem.
6. Listen and show interest
If we turned out to be a crappy day, all we want from you - is that you just listened to us. Women love to talk and pour out his soul - it is a well known fact. We trust you. We believe you. It makes us feel better. So, please, find the strength to turn off the TV, put aside a can of beer. And just listen to us, dammit!
7. Be honest
Honesty is the best policy. Any fiction may seem a good idea now, but women always know everything. Sometimes they just silent. Do not be fooled by them. It makes you look like a coward.
8. Make it your top priority
Women need to feel that they are more important than the Xbox. Of course, all people have the right to spend time with their friends or play games. But third place - it's not cool. If your girl does not feel that it is important, then you're doing something wrong, buddy.
9. Pay attention to the little things
Everyone wants to be noticed by their partner. A new hairstyle? New clothes? New clothing size? The new bra? Say anything that recognize our efforts. I did it for you!
12. Help us
There is nothing more annoying in the world than a lazy man. Try to help us with household chores. Do not be afraid to take our order. Life - this is as much your responsibility as ours.
13. Sometimes we need time for yourself
Sometimes we need to meet with friends and spend a little time for yourself. If a woman is relaxed and happy, there's nothing wrong with that. Relax, dude!
14. Learn to say "I'm sorry»
Stop constantly stubborn! If you have something to blame spend time (and you happen, believe me), are wrong, then have the courage to admit it. "I'm sorry" - is the magic word for the relationship.
15. Sometimes we really feel like crap
Do not forget, we are painful spasms, headaches and PMS. Sometimes our body transforms our lives into hell.
16. Dressing humor
Just tie the him. You understand what I mean.
17. Take care of your hygiene
When you brush your teeth? When I used deodorant? Washed his head?
18. Know thyself
We must be its clear space on your page. If you have not figured out is what you want in life, and what it needs to do ... Please, do not start the relationship. We have zero tolerance for this thy ten girlfriends. I quite seriously.
19. Do not forget about our anniversaries and birthdays
In the year of only 365 days, why can not you remember at least two important date for me? Set a reminder on the phone, write it in your organizer, tell us if you need it to his mother. Do not tell us that you did it. But to be honest, you can do whatever you want, but do not forget.
20. Respect us
Some men just do not appreciate and respect their partners in due measure. You love your woman as if it were the last day when you see it. Be grateful for what she is trying to do for you.
21. We love the romance
Never ask a girl if she wanted flowers. The answer is always the same: YES! Of course, we love rose petals, candles, dinner and wine.
22. Cook dinner we
There is nothing more beautiful than a man who knows how to skillfully manage the kitchen.
23. Choose gifts heart
The gift can be very cheap - though even a note or an old concert DVD. If you realize that you confuse, no your gift will not be "bad" or "cheap". We love all of your gifts.
24. You can not live without us
Men see women as a matter of course, but in actual fact you - nothing without us! Who else will take care of you? Who will make you dress better and be a better person? Just admit it.
Vivian Kelly