Today, the Chinese news agency Xinhua reported on the completion of the creation of the world's first "hydrogen" tram. Chinese locomotive construction company
CSR Sifang
, which is based in Qingdao, completed work on creating the world's first tram that uses fuel cells and tram commissioned. At present, only China has a similar technological solutions - the first fuel cells used in rail vehicles.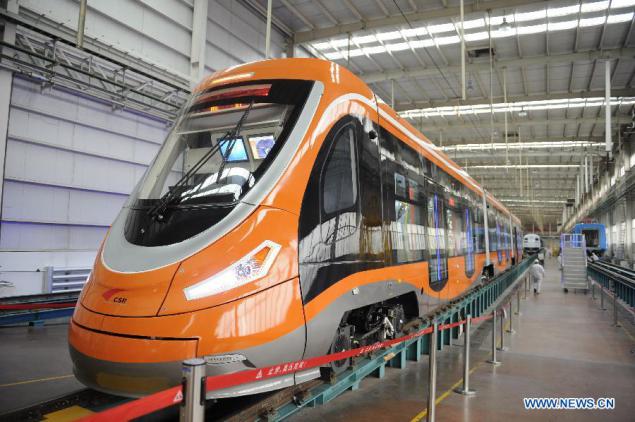 CSR Sifang, in cooperation with leading Chinese research institutes, has successfully completed the research started in 2013, breaking a number of key issues of the use of hydrogen fuel cell technology to the tram. Power supply in an experimental tram company are hydrogen fuel cells. For refueling hydrogen tram need only 3 minutes, and the "fuel" is enough for 100 km with a maximum speed of 70 km / h. According to the calculations of the Chinese engineers, 15 kilometer urban tram lines on one filling tram must complete at least three trips back and forth.
Hydrogen is stored in cylinders of carbon fiber that can withstand high pressure - the equivalent of up to 1,000 kg (the equivalent of up to 1000 kg can withstand high pressure), fuel cell has a two-tier system to detect hydrogen leakage. In addition, hydrogen fuel cells during operation are not heated above 100 ℃, do not produce nitrogen oxides, and the only product of their work is the water safe and clean.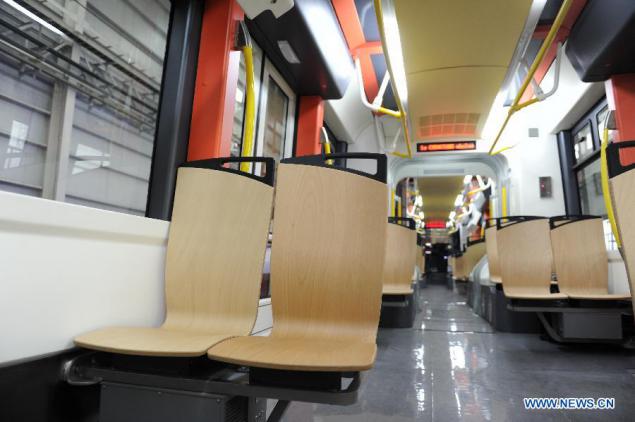 Tram consists of three cars, each of which can comfortably go more than 60 passengers. Maximum capacity - 380 people. Perhaps, testing will take place on the streets of Beijing and Shanghai. In addition, this low-floor tram, which eliminates the need for platforms.
According to a spokesman for CSR Sifang in the project "hydrogen" tram used various world leading technology, the machine has a great transmission, quickly gaining speed, reliable in operation, does not require significant maintenance costs, makes smooth turns. Udarobezopasnost tram meets the world standards EN15227.
In the summer of 2014 CSR Sifang and Škoda signed a contract to license technology for the production of low-floor trams type ForCity (Škoda 15T) for sales in the domestic market of China.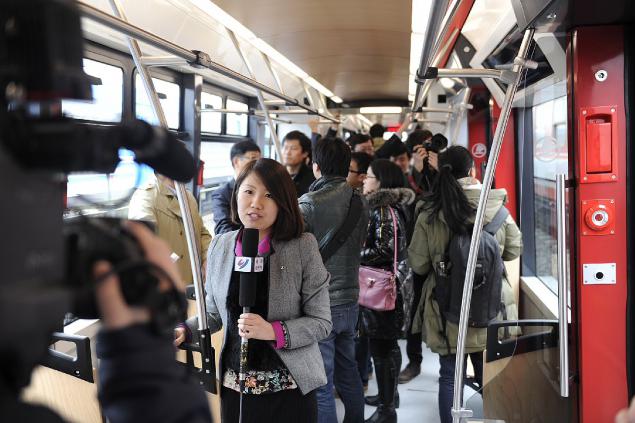 The first prototype was made in January 2015 and has been tested. We can assume that the "hydrogen" is based on a tram
Škoda 15T
.
Source:
geektimes.ru/post/247574/