I grew fat during pregnancy, but most certainly during breastfeeding, as they say postpartum depression covered with his head. Causes of depression have been many, the first and probably the worst for me was that my husband was not able to meet me with my daughter from the hospital. The thing is that my beloved husband works shifts. The employer argued to him that and so was given a rest of 45 days, who is to blame, that his wife did not give birth, or write a statement or forward on the fishery. Choose not particularly had, or a wonderful meeting and "teeth on the shelf," or she'll get somehow, but it will be money. Husband left ... I met a mother and a family friend who was trying to give the midwife's daughter, and he was scared and did not know what to do))) All this time spent in the post-natal ward, I cried day and night, feeling sorry for myself and saying, "Well, how so! I'm married, and met my mother ... »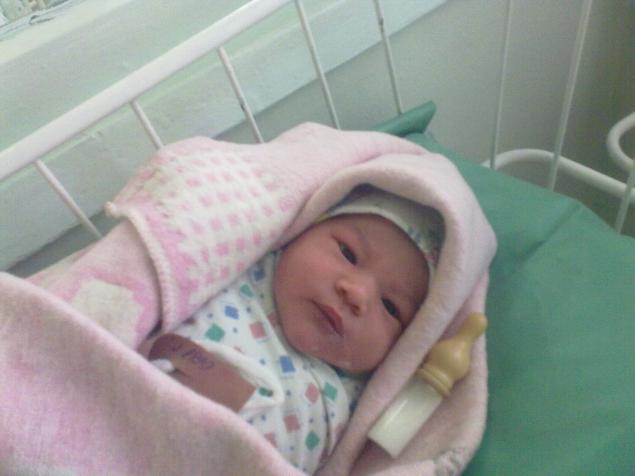 The second problem - it's unfinished repairs, we moved to another city for a month until our offspring, like redecorating and was over, but there was no furniture, and the customer could not deliver it on time. We came with my daughter in an empty apartment, where there were two sofas, ironing boards, and gas stove. Of course all in the process appeared, but then after watching "snotty" films, especially "pregnant brain", I want to make it just like in the movies. Time passed and the parents had to pass one another, everyone has their own business and work. And so I was left alone with my daughter, said that it was hard to say nothing ... Since I had the extra labor, had to do a caesarean section, and of course, now had all the gravity of the drag, eventually sold seam. The constant lack of sleep, snacks are not the right food, led to the fact that after putting my daughter to bed, I sit down to eat, it is not thinking about the time of day and consumed calorie meal. By the way, I fed my daughter up to 1 year and 4 months to a year, it does not recognize the lure, but tit was the source of her power))) weaned decided due to the fact that could not stop eating, after feeding my daughter attended a wild hunger! Honestly, I just hate myself! Fat, flabby, there was a lot of complexes!
Once upon a time read French wisdom literally do not remember her, but the essence is that "If a woman to 30 years are not brought myself up, it is a stupid woman," and I decided to act. Read the book and the personal experience of those who have gone through this, choose for themselves the appropriate exercises. We have a studio apartment, 33 square meters notorious, especially here not turn around until my daughter was sleeping in the room, I was "puffed" over the lessons of Mary Korpan "Body flex", was engaged early in the morning and at night, still in love with stretching. Chosen for itself diet, began to count calorie intake. Excluded from the diet, bakery products (replaced them loaves), sausages and semi-finished products, potatoes, bananas and grapes, favorite candy on dark chocolate. 18.00 after drinking green tea exclusively. Ah, yes! Before each meal for about 30 minutes, drink a glass of water. At first it was hard, everyone thought tear, but faith in himself does not leave me! Now hard to remember all that you should not eat, but I will say this, I started my way in January 2012, and by August of the same year I started here so!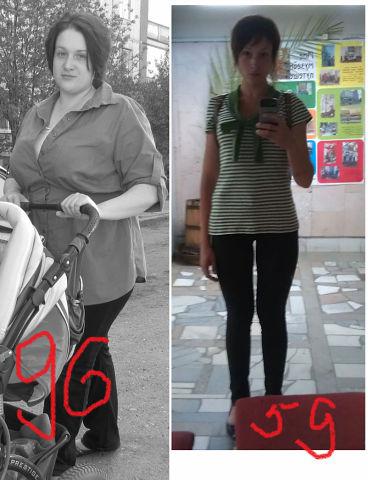 PS: I hope his story, I will help those who suffer from excess weight, be happy to answer your questions. The most important thing to believe in yourself, stop feeling sorry for myself and look for an excuse!