At IKEA not encourage a rigid chain of command. Head - your pal, you hang out with him superspace. For example, I often troll her. My style does not change depending on what I say with a conventional employee or director. Sometimes the meetings I had a thought, whether we are gathered here to think and do business. But this I like IKEA. This has advantages both for employees and for the company as a whole.
Departments and employees
I was looking for work that can combine with their studies. The friend suggested that the store IKEA has a vacancy for a part time basis. No corporate tests did not have to fill out, there were two interviews, one - with HR, the other - with the manager of the department.
The store employs 500 people, has five main divisions: administration, sales, logistics, communications and interior, the food. Last engaged in restaurant, bistro and dining room staff. Each of the sections is divided into subdivisions. Communication occurs between them via an internal telephone, mail, various programs for cooperation. Some large departments present the radio.
Information about salaries closed, pending, or ask someone else to share her. But the fact that people want to hide from it in the first place, and will find out. So almost everyone knows someone who earns how much. Still there is a reward system in every department - the best employee of the month, year. Hang the photo and laudatory text on the wall give the award. For example, cashiers have different values ​​for which can encourage - the number of punched checks (speed), the least number of errors, unearthly courtesy to buyers.
In store all talk to "you", regardless of age and status. Employees, even strangers, hello. The company has no age limit, so a lot of work with respect to the elderly.
All of its shape, even management - employee always labeled. In stock, for example, give the shoes with protection in case you fall severity.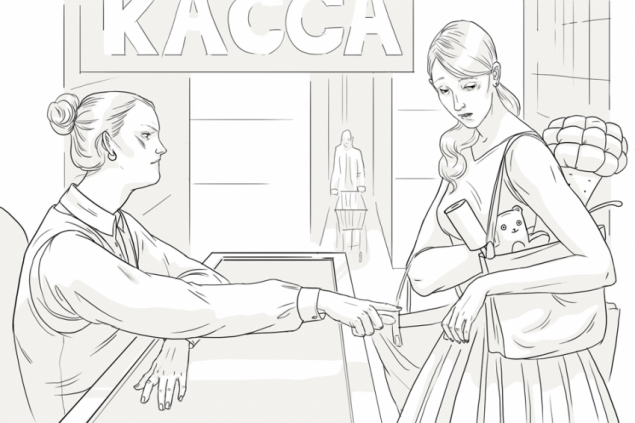 Discipline
The shop is open 365 days a year from 10:00 to 22:00 (and sometimes longer). And he has at different times of the peaks of sales, under which adjusts timetable. All employees flexible schedules, which are prepared for a month, taking into account their wishes. Fixed hours from 08:00 to 17:00 or 09:00 to 18:00 only administrative and HR-department.
Before the start of the working day and by the end of any employee, including the Director, shall be noted on the badge timekeeper. If an employee is often late, he appeared flaws. If, on the contrary, is delayed or comes in your day - processing. By the end he added shifts, increase hours of existing or given weekend.
Bonuses at work
During the change, you can drink unlimited coffee, there is a possibility to take a shower if needed. Some stores are even TVs.
For staff working a separate dining room, the range of which is greater than in a restaurant for visitors. Everything is from 5 to 15 rubles: from pshёnnoy porridge and ending with spinach lasagna. Pile yogurts, chocolate, ice cream, drinks - all too 5-10 rubles. Meatballs, of course, happen. And they are, if anything, not Swedish, they are made in Russia.
The dining room has two large tables, 20 people each. All dine together. People can not interfere in the work, but so is their socialization.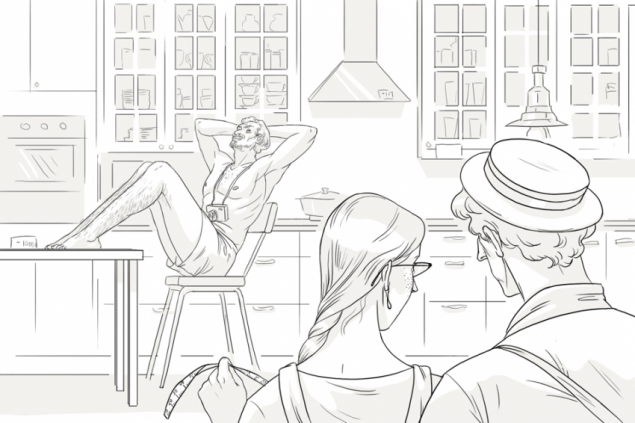 Each employee has a discount on the company's products in 15%. Some people buy frequently, others not. There were cases when people were fired because they baryzhili discount. In IKEA give gifts on New Year, March 8, February 23 and the wedding. On each day there is forecast number of customers and revenues. But there are three weekends in a row, and if the plan is exceeded, are encouraging. At the exit of the store stands bin with all sorts of stuff - frames, candles and so on. D.
Corporate ethics
Regarding corporate ethics - nothing extraordinary. We have no chants and hymns that we sing every morning. At work you need to walk in a clean and tidy clothes, eye contact, talking to people, be friendly. There are several trainings in the first months of operation. Next - activities aimed at team building, increasing the competence, experience exchange.
There is a small book, which is called "The commandments of furniture dealer," which was written by Ingvar Kamprad, with the rules, to whom you need to follow to successfully sell. This book is freely available to employees, but no one, in my opinion, with its content is not familiar. I did not read and a half, because it was boring.
There are bikes that top managers prohibit buying expensive cars. In my opinion, this is nonsense. This is what concerns privacy. But in the case of trips and corporate events everywhere are trying to save. There is a travel service that buys tickets to employees on business trips, and I'm sure they will not get anyone a ticket in business class, even if it's a top manager. With the hotel is the same.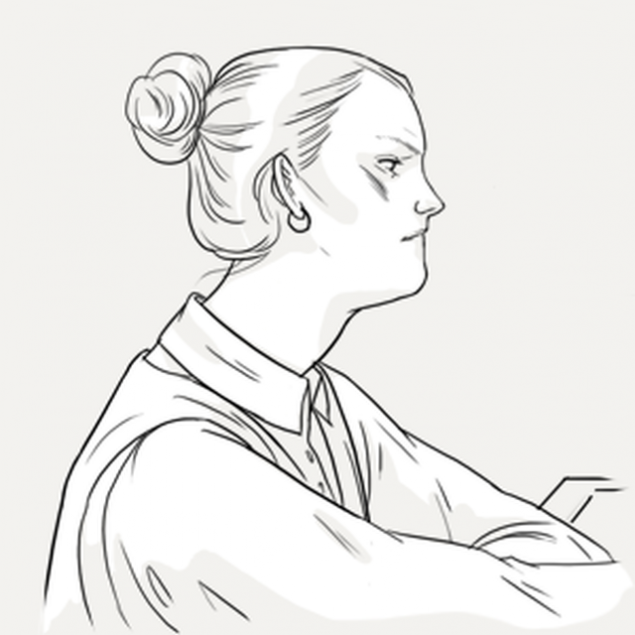 Device halls
Some people think that the display of goods and equipment rooms are not so strongly reflected in sales. But when I came to IKEA, then pretty soon realized that is to change the presentation of the goods, to show him exactly the way he wants to see the buyer in his apartment, and sales start to grow exponentially.
There are specific studies that are conducted in each department. They identify the hot and cold zones. So do not hesitate, you will not pass by that store profitably sell. IKEA will poke your nose into the right thing. On the path with arrows will experience various obstacles that will direct you to think, "Not if I need it?" Goods with low prices emit bright colors, and a product that is popular during this season, as close as possible to the hot zone .
Shopping is always necessary to go round. Previously, there was a lot of transitions to cut way, but over time their number is reduced.
--img4--
Theft and violation of the order
Security in the store is, but there is no protection on things. The exact figure of the goods written off under "Theft", I will not mention, but I'm sure a lot of steals. Most often steal batteries, knives, cutlery, rollers for clothes, soft toys. Some take the package from some volume, but cheap goods, and put their goods there and less expensive, and are carefully sealed with cash.
Some glue Leibak barcode on the other box, but if the cashier experienced, it will stop the thief. There are many secrets theft - for example, correctly folded items in the cart. There are subtle boxes that are easy to overlook. Trolley, where a lot of jackets, - a signal to the cashier, they almost always ask for a raise. Sometimes people really forgets something underneath them, and someone deliberately not going to get. Many stories with price tags - people often say that things are cheaper.
I have not heard that visitors filled or hide and remain in the room for the night. But for sure it happens. Once the cleaning company employee fell asleep in stock the buffet on the boxes. Buyers could not take his goods, and enlisted the help of a staff member who has driven from the place of Sonya.
The rules by which buyers can do what they want in the room, no. If a visitor begins to damage property, disturb the order, disturb others, any employee will approach and ask not to. If does not help, will guard.
--img5--
But here you can definitely feel much freer than in other stores: sleep on the bed, sit on the couch. The guards and sellers do not respond to it. One photographer was doing a project - came at IKEA in shorts, spent time at one of the kitchens looked in closets. No he did not say anything.
Conflicts often occur in the store. Mainly due to the fact that the idea of ​​self-service is not entirely clear to some customers, especially when it comes to furniture. As staff rushed batteries, threatened the least expensive pans "Cteka" and box-cutters. Resolves these conflicts duty manager.
A certain number of hysterical women need to immerse them on the trolley thing that weighs nothing. In fact, everything is thought out in IKEA, and 80% of the things people can immerse themselves. Staff is small, most of the time in the room working one or two people. At the same time they are loyal, it is impossible to imagine a situation where someone says, "Go to the information desk." Everything is open to answer questions.
Pension
If you worked at IKEA for over 10 years, the company shall transfer to your pension savings certain percentage of salary monthly. The exact number and the formula for calculating it will not call. It's a new program for employees.
--img6--
Source:
www.the-village.ru