You - a simple student, full of grandiose plans? But you are afraid to carry them out, because they do not believe in your success? Or maybe you're over several months or years suffered setbacks on the way to his goal, and now we've decided to give it up? Then this post is for you. But not only it - for all. Get inspired!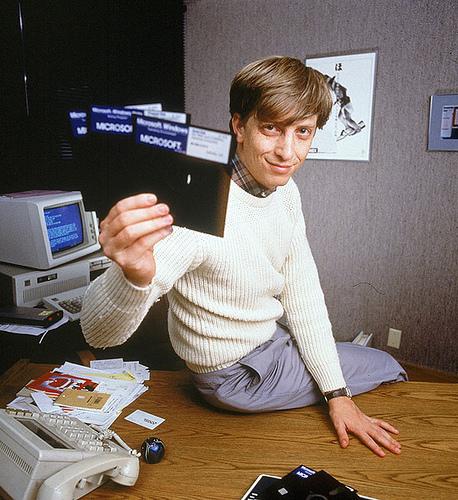 Steve Jobs
The marketing genius who created the famous Apple and Pixar.
Most of us do not hear the voice in our heads. We just decided that we would work financiers or doctors, because they wanted our parents and entourage insisted that since we do a lot of money. When we consciously or unconsciously made this decision, we put out the quiet sound of the voice in our head. You often meet people like that. They are good. But they did not change the world. Jobs also always been a restless person. A man hurrying. Rights plans. It is not a plan for all, it was his plan, his way and his work.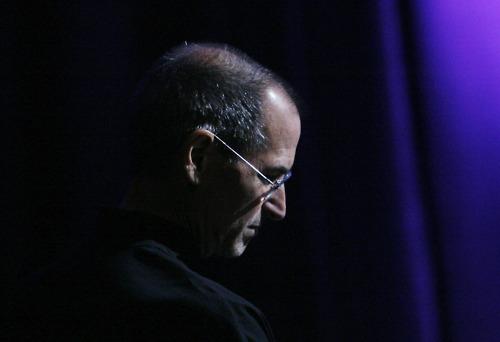 On the inner voice:
Your time is limited, so do not waste it living someone else on the way. Do not fall into the trap of stereotyping. Do not let the noise of others' opinions drown out your own inner voice. And most important, have the courage to follow your heart and intuition. They somehow already know who you want to become really. Everything else is secondary.
About experiences:
Not everything was so romantic as it is written in my biographies. I did not have a dorm room, so I slept on the floor in friends' rooms, I returned coke bottles for the 5 ¢ deposits to buy food with, and I would walk the 7 miles across town every Sunday night to get one good meal a week at the Hare Krishna temple. I liked him. And a lot of that, what I stumbled into by following my curiosity and intuition turned out to be priceless later on.
The fact that the required returns:
Do not be afraid of being fired. At 30 I was fired from Apple. We hired a man to get along with me led the company, but then our visions of the future dispersed. The Board of Directors sided with him, and I found myself out of work. It turned out that getting fired from Apple was the best thing that could possibly happen to me. The constant sense of responsibility being successful was replaced easily beginner. Over the next five years, I started a company NeXT, Pixar, and then fell in love with a wonderful woman who would become my wife. At Pixar, we created the first computer made by the cartoon "Toy Story," Pixar and he became the most successful animation studio in the world. And then ... I still came back to Apple.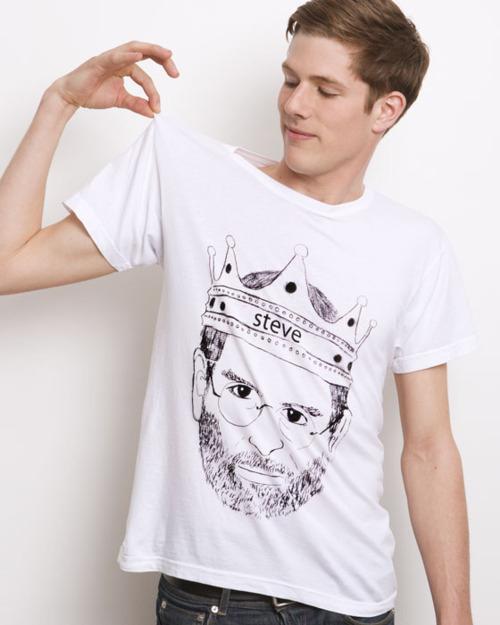 The work of a lifetime:
If you have not found it yet, keep looking. Do not stop. As it happens with all matters of the heart, you know it when you find it. The only thing that helped me going - it is a sincere love for him. You just need to find what you love. Your job is to fill a large part of his life and the only way to be truly satisfied - do what you think is a great thing.
Oleg Tinkoff
Entrepreneur, founder of the brand "Tinkoff", head of the bank "Tinkoff Credit Systems».
The businessman, who is always the first to catch new trends, free, agile. Without conventions and false intelligence.
I can not be controlled. There are big sharks, and I - a small, but h ... nd I catch up and bite.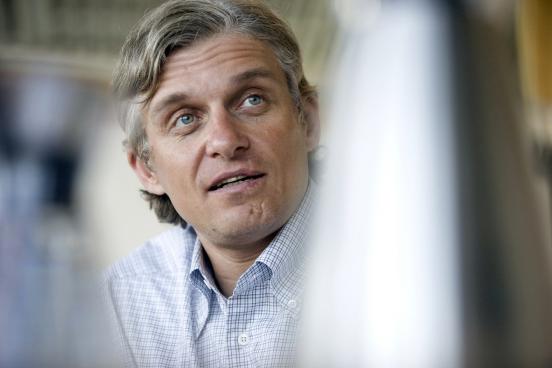 About cynicism, bestiality, and how to buy cheap and sell twice as much:
I also speculated vodka, buying it in the store during the day and 10 at night and selling rubles to 20 rubles already! Ie It was a complete jerk. Many people in my dorm believed that it is generally bestiality - to sell their fellow students as vodka is twice as expensive. To which I say, "Well, you do want to drink? I bought it the day, so I can sell it now for twenty! Do you want to - go and buy tomorrow at ten, but if you want now - I'm selling to you for twenty! "So, naturally, I was a brute, and cynical.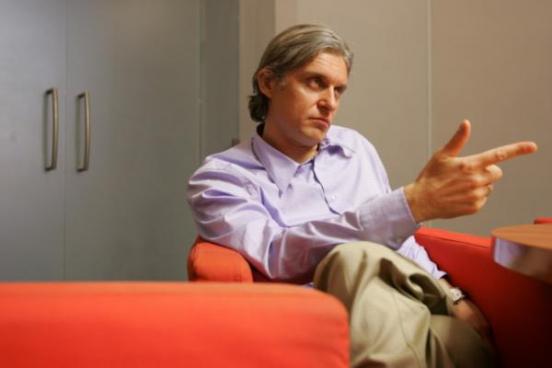 The importance of labor:
When a Russian family the child begins to do something, my mother said: "Leave it, I myself." A Jewish family mom would say, "Do!" One, two, and he had a million dollars, and the Russian lazy next sitting, drinking beer and says: "It is clear where the money, he's a Jew!" And the fact that this Jew worked, plowed, childhood violin herachil, it does not bother! Russian genetically gifted and Armenians, Jews simply plow. Pure physics: if long beat at one point, something will turn out.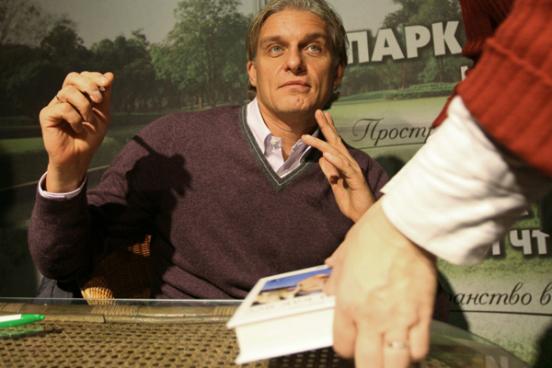 About what to do:
You do not have to roam on the internet in search of work and read every heresy - so that, for example, says Oleg Tinkoff, and work, work, work. Or, as I said, in the a ** happens, happens in ** ** happen.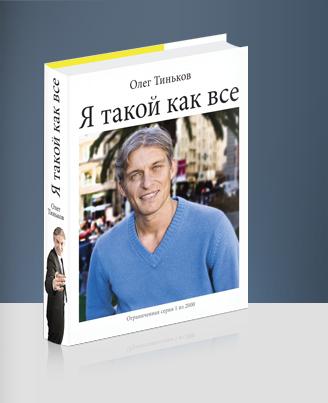 A few tips about business:
First, the business needs to make money, preferably very large. Secondly, business should like. Third, the business must be as fair as possible in Russia. Nothing illegal, such as trafficking in arms or drugs. Fourth, the business must be loyal and useful as possible for employees. Fifth, the business should bring something new, give the consumer added value if it is a business for the business. Cooped up for the salary - a sad thing. We all live a short life and want to enjoy it. We need to come up with something, do not do the other.
Mark Zuckerberg
IT-genius and chief kidok and part-time developer of Facebook.
Heartbroken by breaking up with a girl, a student at Harvard, drinking his bottle of whiskey neschate, he created a system of Facebook. Nice and easy.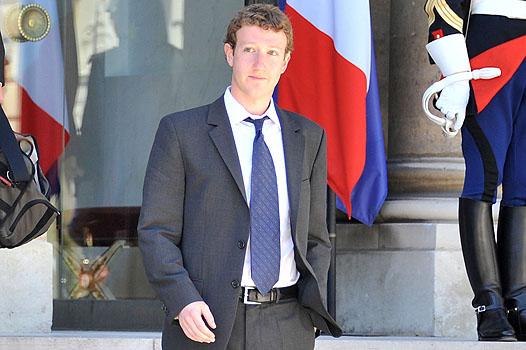 About cynicism, bestiality, and the history of sots.seti:
In my fevered brain I had an idea to make a site called Facemash. I decided to "hack" pull the information base of Harvard students to get out pictures and put next to each muzzle sheep and cows. And that was funny, I thought of voting is with the question "Who are sexier?". At eleven o'clock the process was in full swing, and after a couple of hours, I launched a website detailing how I managed to get into the encoded base. About his ex-girlfriend, I, of course, also do not forget: the first recording was published text sacramental phrase "Jessica A. - bitch." True, after my site is visited by about twenty thousand people, I appeared before the special committee of the Harvard computer hacking and eventually earned fame hardened cynic and programmer.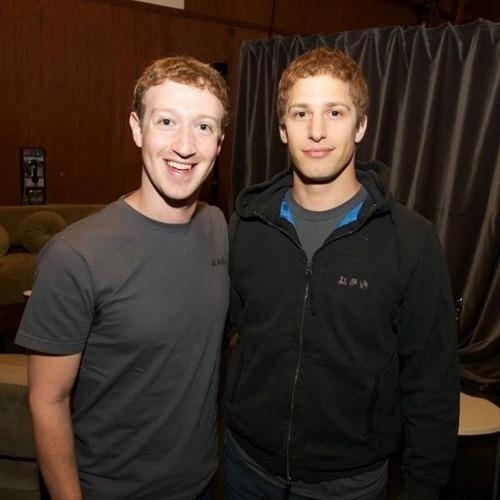 On partnership, friendship and how well all throw:
Within weeks I created a code of Facebook. In order to protect themselves from the three angry "holders ideas" (the twins Cameron and Tyler Vinklvossy, prim.avt.), I wrote a letter to the management of Harvard, which led like a lamb, the innocent, the victim of blackmailers assertive. In my support even made two fair girls from the "Association of Black Women of Harvard." They did not have any ideas about how the future site to advertise and how to earn it. Soon I began to strongly show the guys that we were not on the way: if accidentally forgot to charge for mobile phone, playing for time and otherwise shirked from personal meetings. In the letter I wrote that I was constantly being accused of something I did not commit, the Trinity of the Harvard Connection tries to act in this way and to prove that I stole their ideas do not exist. But the fact that the idea of ​​creating a social network for Harvard was in the air! I'm just a "breath" of the right way.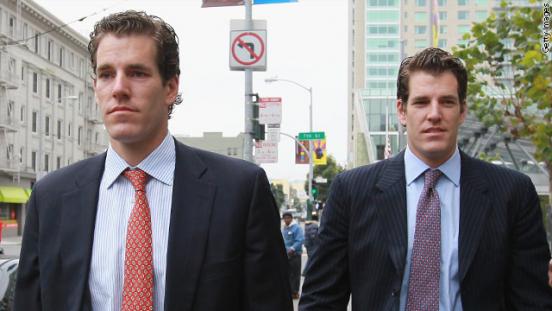 About comparisons:
Our audience is growing by about 150,000 people a day. This is an incredible success, but journalists in the assessments of my ability went even further. They call me the new Bill Gates. Well, I will not argue. Like me, Bill - a Harvard graduate who wanted revolution in science and culture. We can only wait for the moment when I reach the age of Gates and I can be compared with him on all counts.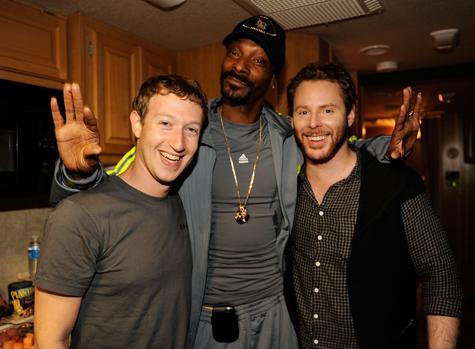 Evgeny Kaspersky
Superman and the main defender of the evil of the 21st century, the leading developer and largest shareholder of JSC «Kaspersky Lab».
On the "basis»:
I contracted programming still a student of Physics and Mathematics School. Then the illness was aggravated at the Institute of Cryptography. However, its practical application I found after only distribution. In one research institute I got the most powerful at the time Olivetti (IBM XT) and my joy knew no end. He sat down then, so still do not get out.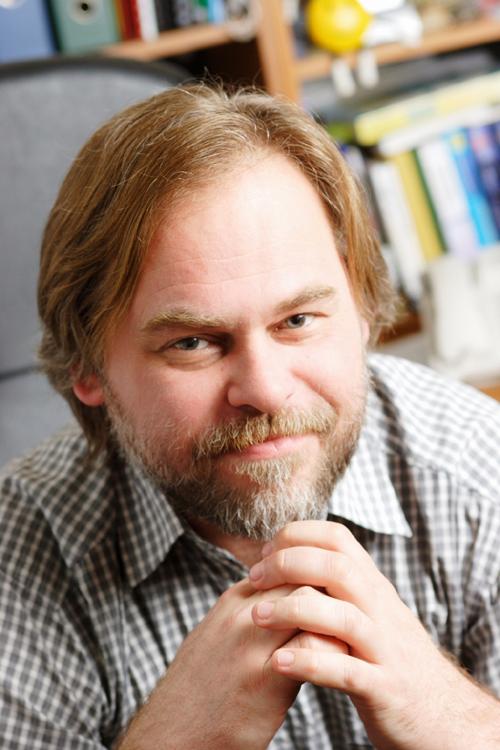 The work:
Continents I did not move, and the fate of the world does not dispose. I come and sit down at the computer and "freaking" viruses. We even have a term for fellow virologists - "Woodpecker." "Woodpecker" - a person who freaking viruses. It turns out, I'm the chief :) Actually, it's addictive. For each virus - a kind of challenge. Sometimes I come across a very complex task. And finding solutions - like smoking. You will start once and then do not stop.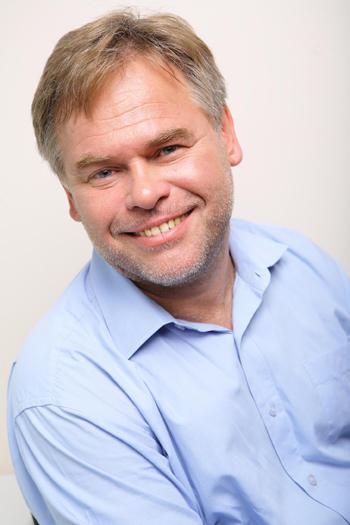 About competitors:
Generally, I prefer not to point the finger in such matters. It is a rhetorical question: that in addition to "Kaspersky" comes to your mind when you are thinking about antivirus protection?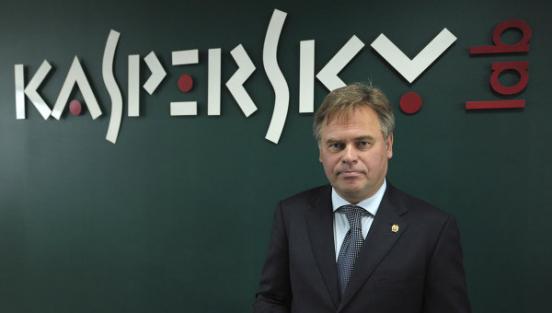 That waiting for "Internet»:
Already in the near future the Internet will have a bad thing. Technology that it is based are obsolete - they work only when the network was a "gentlemen's club", when everything worked for the unwritten rules. Now the Internet has evolved into anarchy, where chaos and impunity. I'm sure that soon will end and patience will be set up in parallel, secure network for business communications. Reform the Internet in its current state it is too late and it is practically impossible
BILL GATES
The hero of our time.
Computer mogul, founder and largest shareholder of Microsoft's current and former nerd-wonk with abilities in mathematics and logic, and the absence of any leadership qualities. His father, a handsome man and a successful lawyer, and could not imagine that his modest boy will be one of the most iconic figures of the world of business.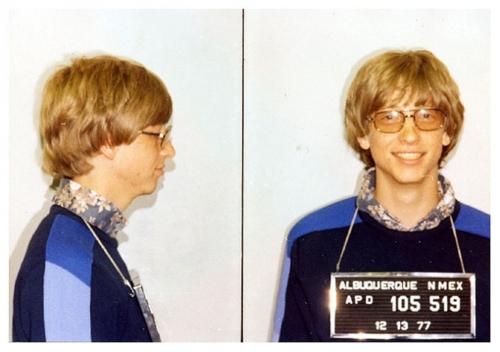 About the fear of failure:
I'm afraid to fail. That's exactly right. Every day when I come into the office, I ask myself: We are still working well? I beat anyone we? Is this or that product is well accepted? What can we do more to improve it?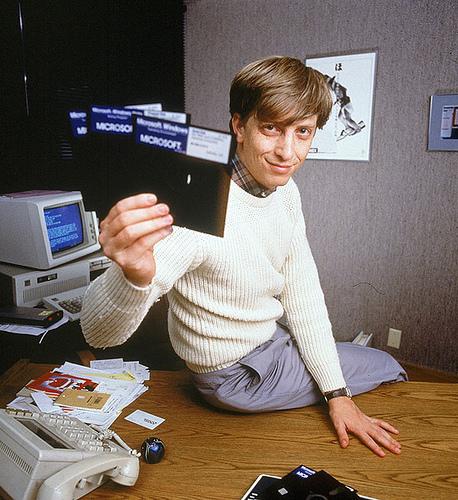 About disappointments:
When I was young, I wanted to be the best chess player in the world. I also wanted to become the best player in the world in the second. I would like to IBM and Microsoft partnership to the benefit of all survived, but then failed. There are people I want to hire, but could not. In general, my life was quite frustrating.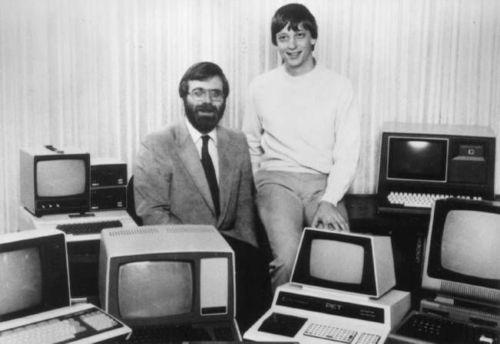 On its main rival Steve:
What did Steve, just phenomenal. Remember 1977, the computer Apple II. The idea of ​​mass distribution of these machines and bet on it - that's the dream of which was Apple. There were other people, other products, but Apple stubbornly went ahead. Another fun and risky thing - Macintosh. Once it became clear that Lisa did not meet expectations, there were many doubts about the concept and approach to the development of loyalty. But the team of Steve created within the company, worked fine and even a little ahead of time.
Artemy Lebedev
The designer, founder, general manager and owner of the "Lebedev Studio", a well-known blogger and traveler.
About his profession:
Designer - one of the most ambitious, the uneducated, the surface specialists. He can only compete with the journalist. And that, and another just a marketer pereplyunet coefficient × confident stupidity.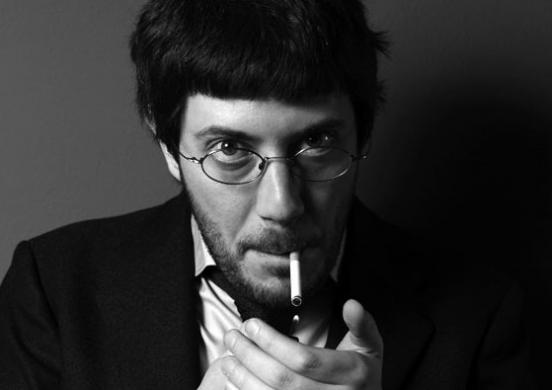 On its own path of development:
We live as we like. We are working so that they themselves think is right. We are in a coffin seen all corporate values ​​together. All Boards we hang in the closet. We are allergic to the phrase "creative solution" and "optimization of business processes." Clients we rarely write the proposed level of more than one page. This does not prevent us from being the biggest design studio in Russia, have the largest portfolio and did not worry about that in the next ten or twenty years someone will take our place.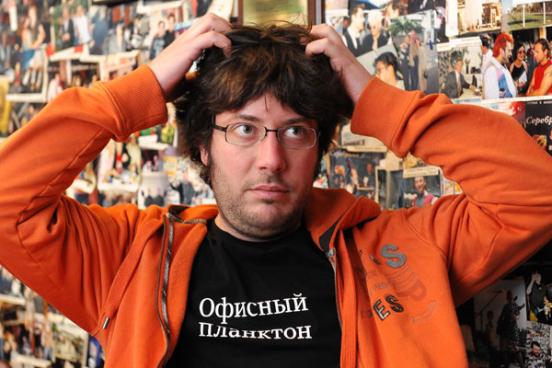 On the "original" of the crisis:
The crisis of ideas can occur only if the designer aims to come up with something original and unusual. Original and unusual can not come up with - it can appear only in the very process of working on the task. Similarly, different transfer words from the story. Creativity crisis - it is a dead end senseless way.
On a brilliant t-shirt created by his studio:
Ingvar Kamprad
Create comfort in your homes.
One of the richest men in the world, the founder of IKEA had never studied at university and at school he could not long to teach reading. Now, however, business strategy, which he applied to IKEA, studying in many institutions of higher education in Europe. He started with the sale of office supplies, and in 15 years opened his first shop. Two years later there was IKEA. As its name Ingvar encrypted the capitalization of its name, surname, the farm where he was born, and the village where he grew up.
On waking dream:
Only those who are asleep, do not make mistakes.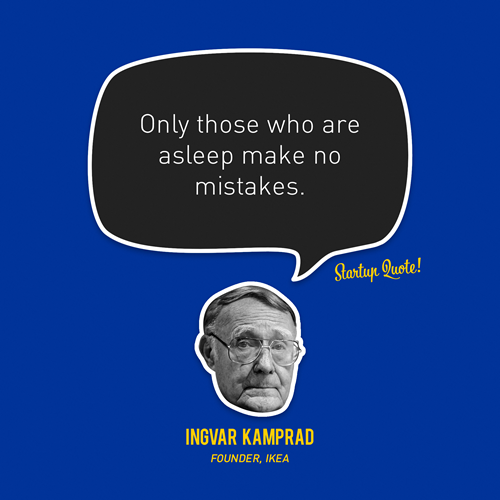 Strategy:
We do not think about when our investment will bring its first profit. What we are doing in China, we have realized in the 90s in Russia. And in 1998, during the economic crisis, we have not left Russia, although almost all investors panicked and immediately turned business. The struggle has cost us dearly. Of course, now our company makes a profit from the economic growth in Russia. But we do not rush things for the sake of profit.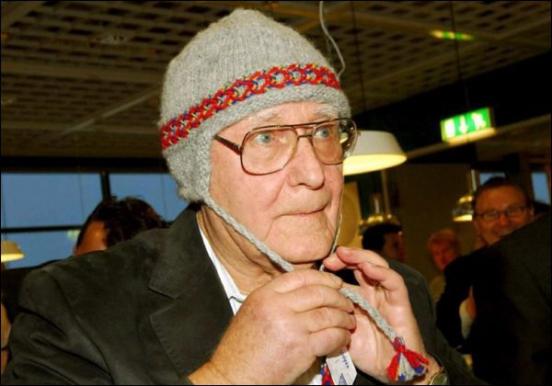 About habits:
25-30 days a year, I look around the IKEA stores in one of the countries of the world, it gives me great pleasure. Work should bring satisfaction and a staff - no job satisfaction would be hell. I'm trying something positive that is, in one place, to extend everywhere. For example, if the IKEA in Toronto with my point of view is more successful sofas, I talk about this in Shpreytenbahe employees.
About thrift, explaining why he drives a 15-year-old car:
My desk chair is me 32 years. The wife said that you need to buy a new one, as the interior is already dirty. But technically, as the new chair. And once in Germany, I have been rewarded as the entrepreneur of the year. I, as usual, came to the bus from the airport directly to the ceremony in Dusseldorf. Security guards did not want to let me in the room.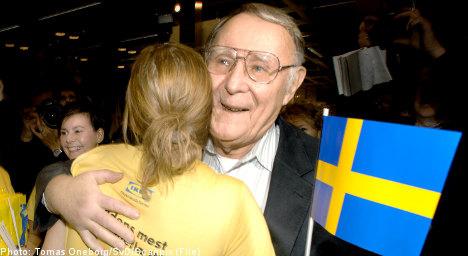 About offspring:
I'm 20 years since I am not the head of IKEA. Being the head of the group - a very difficult job for more than ten years of hard perform. So I hope that none of my three sons will not be at the head of the group, but they all work in IKEA. We often discuss it. I am convinced that my sons do not go in my footsteps, because they have their own problems in IKEA, and very interesting. Jonas studied architecture, and he is now responsible for the design and improvement of products, headed by Mathias unit in Denmark, Peter controls the finances.
And finally, about women and beautiful.
Natalia Vodianova
Cinderella 2000s.
The supermodel, who grew up in a provincial town, has made itself. Whether it is American, we could say with confidence that Natalia - a true American dream, a symbol of the Americans to the inherent desire for success.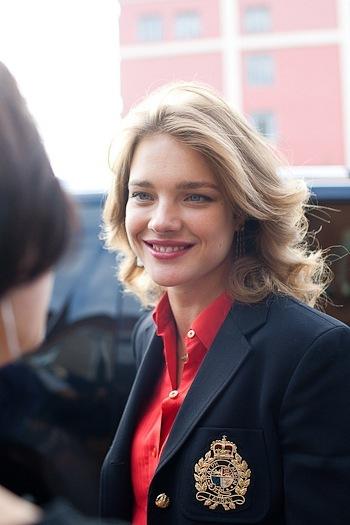 About provides the ability to:
Dream - this to me is something unreal. And I'm a very realistic person. I just cling to every case or opportunity that is given to me in my life, and I use it till the end. When I was invited to Paris, I thought it best to use this chance and see what comes of it than to do nothing and then to regret. And I went.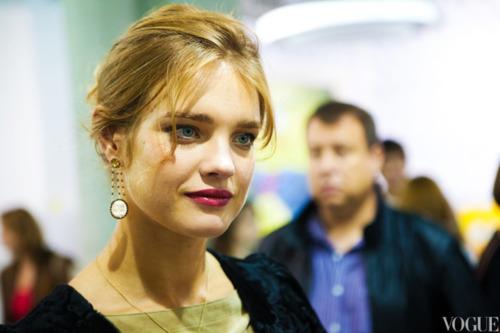 On the point of sale:
I am a man of the world at work and in life - not at all. I love the city where I was born, I grew up, but love and the places where I was the one who I am - happy mother and his beloved wife.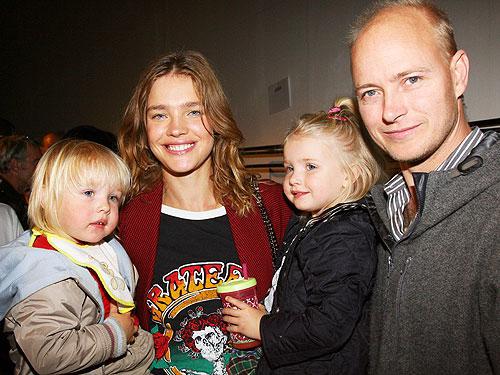 About charity:
The idea of ​​creating a charitable foundation I was born when the tragedy happened in Beslan. But while my relationships were not enough to create a large organization.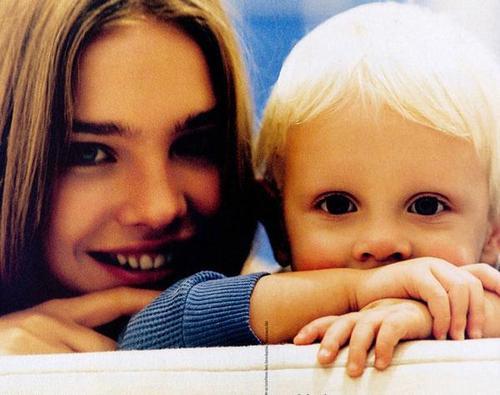 Convergence:
If I were God, it would be able to tell you what I aspire to. But I can not answer that question because I do not know. I, like any man, struggling for survival, eager to grow.