As footage from horror movies, the head of insects, an increase of several million times.
But these monsters for you is crawling beside or somewhere ...
The first is a handsome man jumping spider.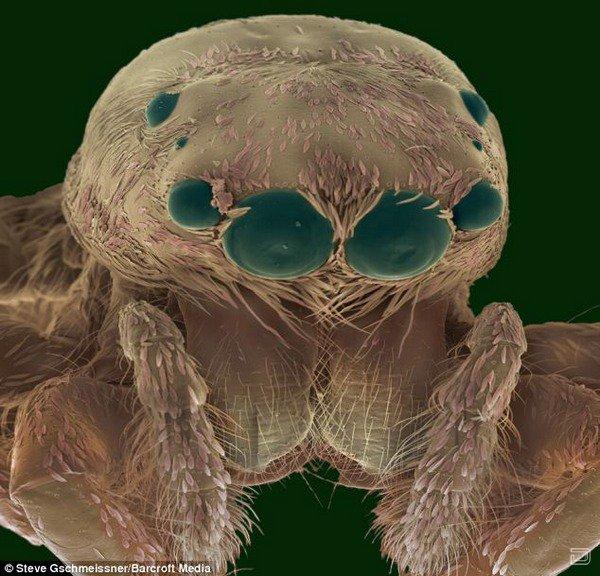 This beautiful design - head lice (human flea).
Like a cactus, it is true?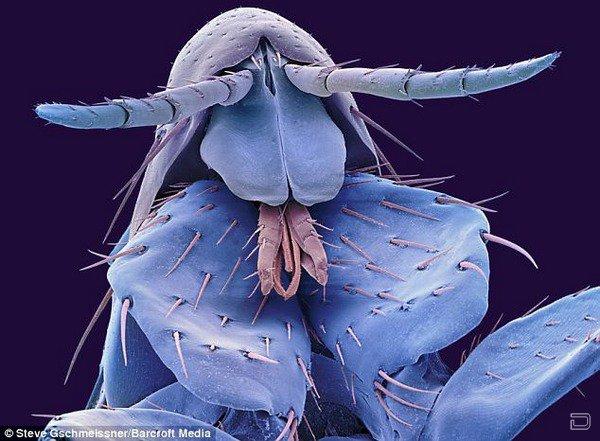 This photo pleasant to everyone else.
Under million increase in the bee's head.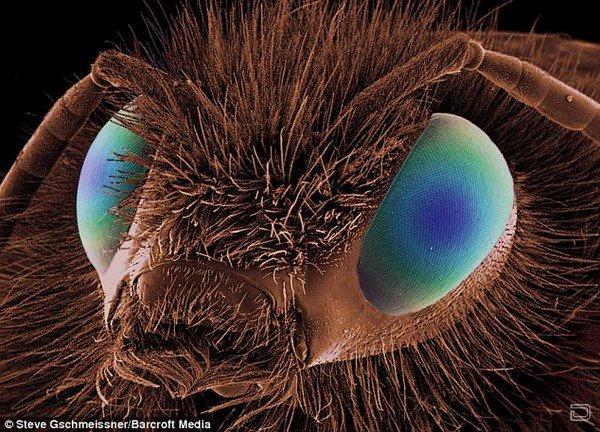 How to translate «yellow dung fly» I do not know.
Judging by the fact that eats flies - it seems that some pauchara.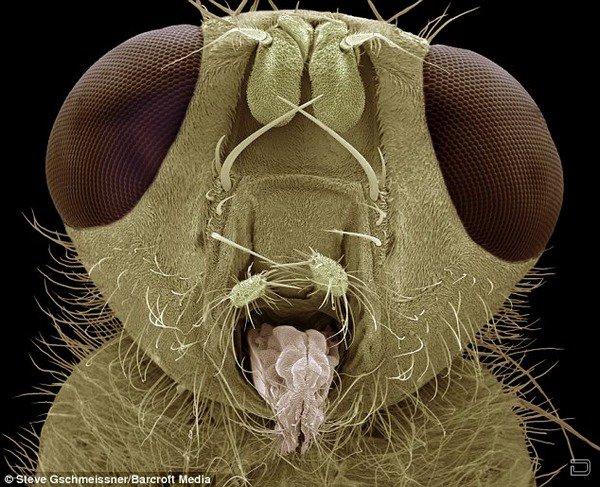 Mucha. (STEVE GSCHMEISSNER / SCIENCE PHOTO LIBRARY / BARCROFT MEDIA)