Advertising director - a special breed. The format of their work, of course, in times less than that of a director of feature films, and the problem is not so big, but the skill should be more than enough. Mastery tell a story in 30 sekund.S Western directors have long been clear to all. The site has published more than a dozen materials with stories about Frank Badzhene Daniel Kleynmane, Jonathan Glazer and other geniuses of advertising directors. With them all is clear. They are models for everyone who takes advertising.
In our country, the director of commercials and its value as a product outlet often (if, of course, no Bekmambetov) are pushed into the background as often are pushed at us, alas, the value of ideas and insight.
In the fight for justice, site contains advertising ranking directors working in Russia.
The phrase "working in Russia" is not accidental - there are enough citizens of other countries with success and constantly removing our videos.
The rankings take into account the following parameters: at least a few "sane" notable works in the past two years, Services to the Fatherland as a whole, the recommendations of several creative directors of major Russian agencies, and, of course, our own experience, where do without them.
The alignment of the field towards the end of this, frankly, is not a long list of arbitrary because it was difficult to choose who is best, of the directors of movies about the same level.
And another nota bene: we have not really find fault for creative ideas and ideas rollers, trying to evaluate the quality of directing it. Although in some cases the creative could not be ignored.
As usual, comments are welcome additions.
Also see the list of the best creative teams of Russia and the top 13 regional agencies.
0. Timur Bekmambetov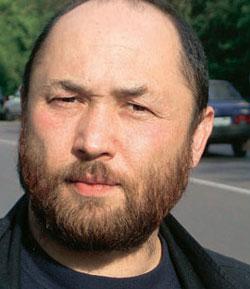 The top and our all. Not surprisingly, the truth?
Let Mr. Bekmambetov (Productions Bazelevs) busy the last few years is not advertising, and the conquest of film audience, a director at us, hand on heart, one. And in the first place all ratings filmmakers advertising it will be as long as there is not another such genius. Even if there is no shoot videos at all. Just upon merit and skill level. No offense to others worthy of directors.
In 2008, Bekmambetov still marked by promotional work - viral video for his film "Wanted," which looked at 11 million people worldwide. He was in the news not only blocks online publications, and the federal television channels.
Viral seeding strategy and engaged team of Affect. But American guru of viral marketing Viral Factory studio said about the work of colleagues: "Do you guys do that? Brilliant! We've seen it all in the last few days, it's excellent! »
And remembering the past services Bekmambetov, not to mention the campaign, Imperial Bank, Bank of Slavic, the video "Friends" for iRU and many other works.
1. Gleb Orlov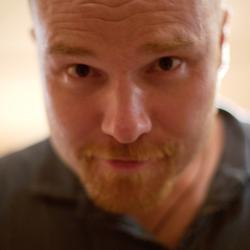 One of the most popular advertising directors in the country, co-founder of Productions Okey-Dokey. By education sailor, finished the Baltic State Academy (Kaliningrad Higher Naval School of Engineering). Since 1998 - Head of promotion, MTV. Since 2000 - shooting commercials. 2005 - advertising campaign "Oki Doki". Works for brands such as Ikea, MTS, Nuts, TNK, TWIX, Sprite, «Atlant-M».
Now Hleb completes work on two feature films: the comedy "Our Rush: Saving nasyalnika" and "Duhless" bestseller by Sergei Minaev. Both films are scheduled for release later this year.
From the works of the last two years can and should be noted Renins, Atlant-M, Nicola, TNK Magnum, with Eldorado Galygin, Raptor.
1. Joachim Bach (Joachim Back)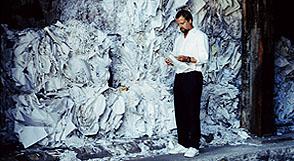 One of the best foreign filmmakers to shoot in Russia actively (originally from Denmark). Of these agencies to joke that they in Russia have "registered". It is one of the leading European producers. He is known for his professionalism, competent approach - always knows what the customer wants and how to do it, and, of course, particularly the Scandinavian sense of humor. He took off the famous advertising campaign "Rondo" about a breath of fresh air. In the opinion of many, often in the process of filming chooses angle and shoot everything from a single point. Then alone take close-ups. Because of this, it turns out, such a seemingly easy. The Russian shot Snickers, IKEA, movie mayonnaise "Herman" with a running along the shore of sausage. Winner of the "Golden Lion" for a series of Viagra (Golf, Office, Lift, Coach).
2. Vesa Manninen (Vesa Manninen)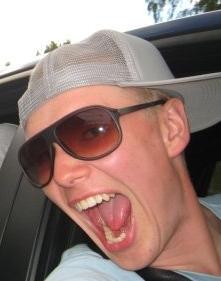 Finnish director long and durable working with Bazelevs.
Recently removed stylized Rus campaign HrusTeam and gag movie "heretic" for Snickers. The portfolio of work for IKEA (Fisherman), Megafon (Communication), Juicy friut.
3. Sergei Osipyan 9,241,466
One of the most sought-after directors of advertising. He took off a lot of wonderful Ikeevskih clips (70 pieces), who have won a lot of different festivals. It is also known for his works for Coca Cola, IKEA, Samsung, Procter & Gamble, the Savings Bank, the bank "Uralsib" and the Moscow Credit, Beerka, Beeline, "Golden Zhmenka" and many others. Among recent works - "Beeline" with Nikolai Fomenko, "Nightmare" for Claritin, "Beer'ka. Delivered to beer ", a series of" Golden Zhmenka ».
4. Yaroslav Chevazhevskiy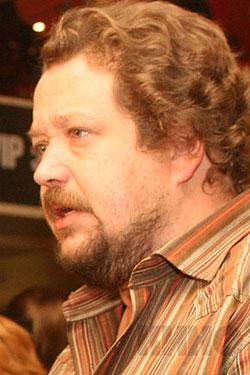 From working as a mechanic and antenschikom he went on to work in a variety of "Ostankino", where he began the path of Yaroslav to what it is today. In 1993 he founded Productions "brighter!", Which successfully works to this day. On account of his 400 movies, 1000 scripts and slogans, including "Hershey Cola - a taste of victory" and "Knorr - tasty and Skorri».
Director of the film "On the Sea" (2009) and "The Cook" (2007). Permanent director of a series of commercials "My Family" and many others.
5. Leo Gabriadze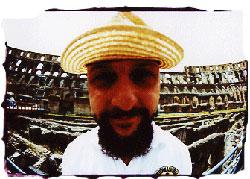 Co-founder of Productions "Bazelevs" son of playwright and artist Rezo Gabriadze.
That he played violin in the film Kin-Dza-Dza!
He studied at the University of California at the Faculty of Design and animation. After studying six years working in the United States in its own design studio. In 2000 he returned to Russia, where he opened a "Bazelevs».
Among advertising MIA «The magic of creation" Ksenia Sobchak, Rosbank, the campaign for the magazine Russian Reporter, the movie Halls Breez.
6. Alex Rozenberg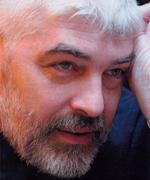 Exclusive director Park Production. One of the most famous directors still Soviet formations, shooting a film in 1988, but advertising since 1991. Education, like most filmmakers represented here, a non-core. Alexey Y. - architect. The works of the last two years - "Kolya Orbit», Alpen Gold Composition, Anti-AIDS "Leap into the empty pool", "Ingosstrakh», Dirol Girls, Lifestyle Miller.
Mikko LehtinenFinn by birth, British by citizenship. I shot more than 60 movies, some of which are in Russia. Many times hit the Cannes short-lists, including this year with a roller to HomeCredit, he won in Montreaux and BTAA. I took a series of commercials for the cereal Nordic, who "collected" nearly all the awards of local advertising festivals. Recently, along with the agency Instinct took a series of Intouch Insurance.
Hins Tom (Tom Geens, UK) in Russia took IKEA «Book of Changes", Avtovaz, Rigla Pharmacies, Yashkino.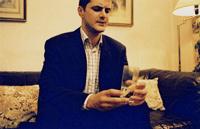 Vlad Razgulin
The ad with the 90s, took a huge amount of commercials. MTS, Coca Cola, Beeline, Klin, 8 vegetables, Philips, MTV, Pepsi, Megafon.
Natalia Pogonicheva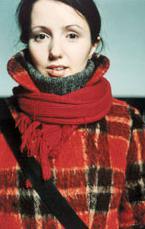 Outside the advertising industry it is known as a director of feature-length comedy "The theory of binge". Talented video artist of human relationships. He believes that the national cinema will develop fully only in the event that along with the "director's findings" will come out in the light of pure genre film - musicals, horror films and thrillers fi saga. Took a lot of clips of "Beeline", he worked on advertising Kinder, Rollton, Baltimore.
Tigran Bezhanov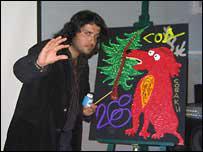 Relatively young director (33 years), but has an impressive portfolio including clients such as Rrology, Bavaria, IKEA, Panasonic, Baltika, Ariston, Gallina Blanca and so on.
Natalia Bogomolova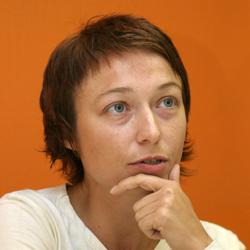 The former creative director of "Native Speech", is now working in a new field. Harness the third side of the triangle client-agency-production since 2006. Rich showreel yet.
Doshirak "Heaven and Hell", Doshirak "Each of us has a little Doshirak" Polar Bear "Tsunami»
Sirazh Dzhaveri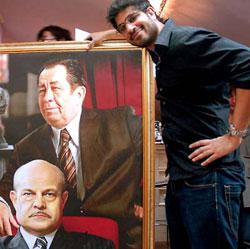 American film director of Indian origin working with the Russian advertising agencies since 2002. In Moscow and St. Petersburg, filming commercials for brands such as Coca Cola, Pepsi, Orbit, Greenfield, Nuts, Calve, Beeline.
The first work in Russia was the campaign for Orbit White (evil and cunning Raja, Indian films, Sly Chen, Conchita). Among the last works of one of the fresh rolls "Beeline", the campaign "Ring them all" for Tele2.
Dmitry Honin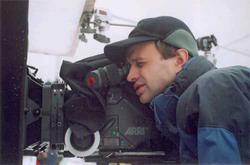 Petersburg director Dmitry commercials Khonina "lives" between Moscow, St. Petersburg and Finland .. Now he prefers to work with our partners - our production studio Dmitry closed more than six months ago, explaining that the St. Petersburg market production there is no flow of orders that can provide a full functioning of the organization.
Among the latest movies can mention a whole lot about the girls lapshistyh BigBon styled SovetNauchFilm video "Your Internet" video windows Veka.
Alexei German MladshiyIzvestneyshy Russian filmmaker. Throughout its history in the advertising removed
only one (!) B> commercial - Samsung KiNo and immediately was shortlisted in the category at the Cannes Film Festival. What is Russian standards, it is a huge success.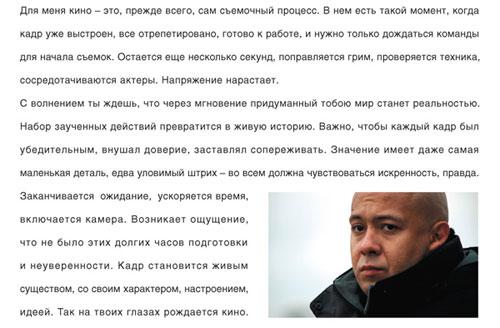 via # image2894205