Part One HERE who are not caught.
Complete the description of stocks after the first repair
 - Do not disassemble the door at all, can only be removed rubber gasket, painted with unexpunged handle with a lock, with clips which hold the gum
 - The middle of the inner part of the hood is simply not painted (foto№1)
 - Hood painted just not looking, glass washer jets are not shot,
clip mounting seal is also not removed, even though he shot the seal. (foto№2)
 - Anti-gravity on the rear arch cracked and 4 days Opal as winter just fell off.
 - Well and the color does not hit, not that at all, just a different hue.
June 21
13-30
Well, that I took my car. I do not even know whether it was necessary to give to redo or not. Dali a few photos of the work. Now I understand why not send in the process.
With photos clowning separate way. Sergei (who is?) Yesterday took camera Vadim, yesterday handed and left there 10 photos of my car, removed the rest from there. Apparently I did not see them ever. [Next]
What to do and not have to do
 - Painted front right fender, though all of it was out of question. Well would just paint, but for some reason, pretended that removed
paint factory (foto№3). Little vmyatinku on the wing is not straightened.
 - Painted rear door on the left, though it is not agreed, not what to paint, but something did, and places. Well, it turned out that
nail, near the door handle was hanging streaks (Photo №6). When I shlifanuli sandpaper, in the end there are 2 spots polish remover to paint the door turned bald.
 - Splattered antigravs adsorber, the adsorber and the wiring of the fuel (foto№7)
 - Taken from the trunk of my wires for lighting, back in the car did not put.
What is not made
 - Decided not to issue vspuchilis inside the hood sealant (which vspuchilis after their first painting),
I focus on the sealant at the time paid car, a master in my part of the expanded sealant tore off the handle.
All had remained as it was, some divorced, some vspuchilis. (Foto№8)
 - Do not remove normal paint with poorly painted parts, for the kind of walked sander, judging by the photos. Partly to metal seats left
the entire layer of paint. (foto№4-5)
 - On the inner surface of the hood, in the middle, there was a sticker service, the place of her grind did not just come off as the label torn off,
that remains - painted over (foto№9).
 - On the side of the door between the wing and the door remained not painted space for mounting clip seal.
Generally good course that malaria was fired (when fired), but then it turns out it is necessary to lay off even fitter, who allegedly deciphered my car.
What a good idea to dismiss the wizard, who is responsible for the entire range of activities, it also ensures that workers are not kosyachit so openly.
All general fire I recommend :) :) well, or shoot straight for the garage ...
Conclusions I can not do that.
I consider it my duty to place this material for those who are planning to apply for services Avtobotanika.
Who, like me, I saw his smart reports recovery from the ashes of cars.
9 is a photo if you are interested, phone calls razblyudovka
Detailed chronology of the week hanging noodles, beech lot.
June 15
I passed the car on the adaptation detailed in the purchase order that needs to be done.
We talked with the master-receiver of all the nuances, all pointed.
We agreed that in the process after each step, they sent me a photo, I look and I give the nod to the next stage of work.
I'm not a fetishist :) It's just at least some control over the progress of work on my car.
Unfortunately sit all week when I can not afford.
June 16
17-50
called Vadim (client manager), he said that the machine was dismantled,
Now he comes to the place, take a picture and send me a photo.
And also send a photo of May, where the rear wing repaired.
16 June 23-59
Photos not sent
June 17
11-10
I called Vadim, he said that Sergey (?) Will send me a picture, and they do nothing,
I wait until I give the nod to further action.
14-52
Called Vadim said that they finish shooting the paint on the door but can not unscrewed the handle outside,
BS nut is rotated.
Why we have started to work on without my visual signals could not explain.
15-00
I called Victor, asked why do further work on my machine without waiting for my confirmation.
He said that we did not agree :) I unfortunately there are no records of conversations on the phone, which is a pity.
Okay, let's imagine that I'm a moron with no memory.
But when I handed over the car to be repaired, I said to the master-receiver of this moment, and met resistance from him.
On the voice recorder I unfortunately this conversation, too did not write, so I certainly did not formally rights and all up.
We agreed that they are now taking pictures and send me a photo. I did not say how much it in minutes - right now.
Vadim currently has lasted for almost a day.
I asked as to e-mail to send a photo of the repair of the rear wing, which since May I send.
Again they promised to send. Once asked in the same letter described the repair of the rear wing (the arch).
Because it fell off antigravs and out came some green paste, rather carelessly inflicted
but not over the entire surface decoration, and once from one end. I do not know what to do there, so please send a description.
Victor said that writing will not be ready to tell in words. Communication is not very, squelching, bubbling, half the words are not clear.
Well, just a great story, I can not forget and recite the wrong, so I asked to send the soap.
17-54
No photos
I called Victor, he promised to find out when I send pictures. Who delayed :)
20-41
I called Vadim himself called.
He said that the pictures posted, I said not reached, offered to check the address.
Address himself, his hand wrote on the purchase order, when I.
It turned out that he thought that the written oo, and should be od. I specifically asked for by the way, that it is my own hand soap recorded.
And dictated the letters to him. Well, there probably :) Although to be honest, more like a play is.
Now I promised to come home and send again to the right place.
23-59
letters with pictures no
June 18
10-15 10-45
It's 3 pictures, the door exploded and hood
I called Vadim, he said that they had problems with the computer and I can, if I want a photo, come with your computer
and download them. I somehow forgot to ask where they at the wrong address sent me a photo.
June 19
10-40
I called Vadim asked to send a photo oshkurenoy door at least. He said that today the house is sick
(And who, then, for the employees there watching, and because they make my car).
Half an hour later he called back and said that the photos were to come, but they are not.
16-55
I called Vadim asked whether someone know at what stage is now working with the machine.
He promised to call back when he finds out.
17-50
Vadim called, said that the finished shooting paint from parts of the soil and the night will be to paint and assemble tomorrow.
June 20
silence all day. Do not call something no one.
17-10 Vadim himself called, he said that the guy who was supposed to collect the car, did not come out today,
but he collects, and 20-21 o'clock you can pick up the car.
I thought, and decided on Friday not to push tubes, agreed that I would come on Saturday at 10-30.
In general, we shall see. photo1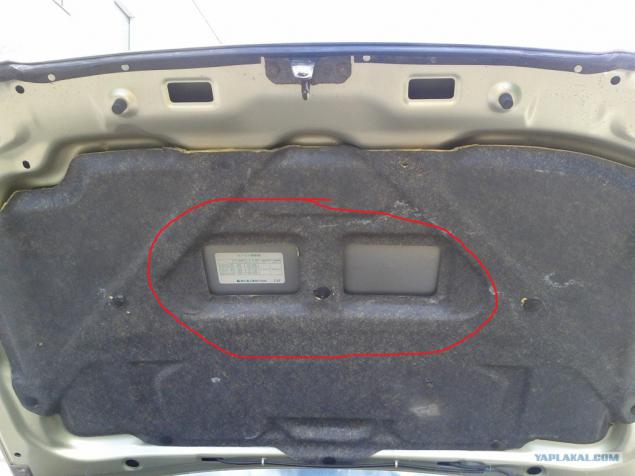 photo2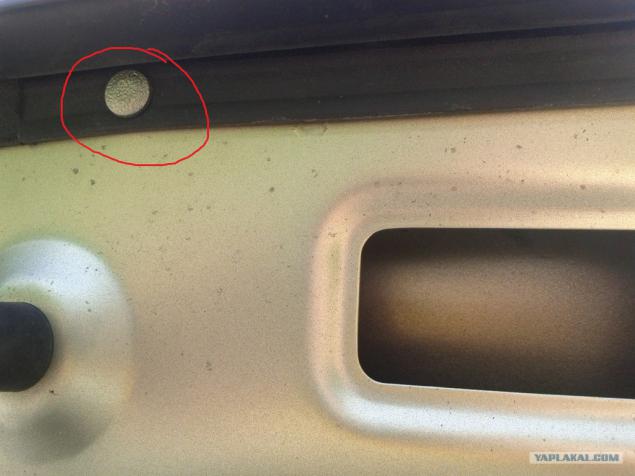 photo3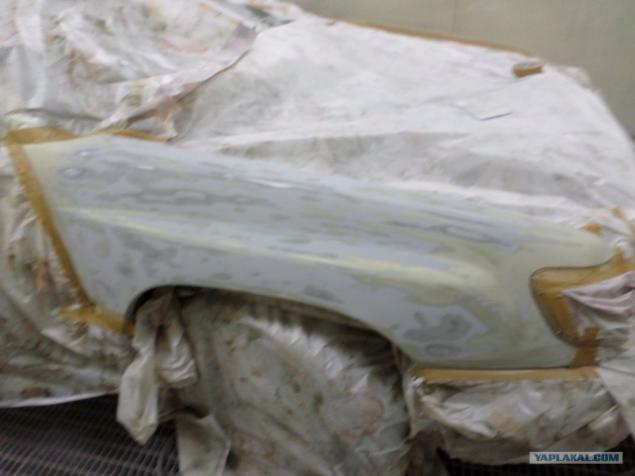 photo4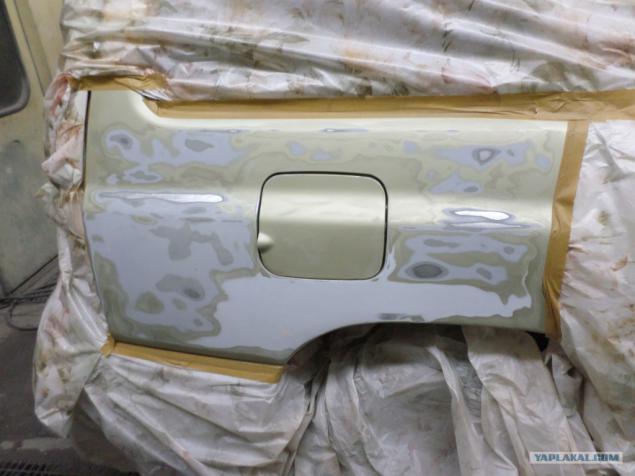 photo5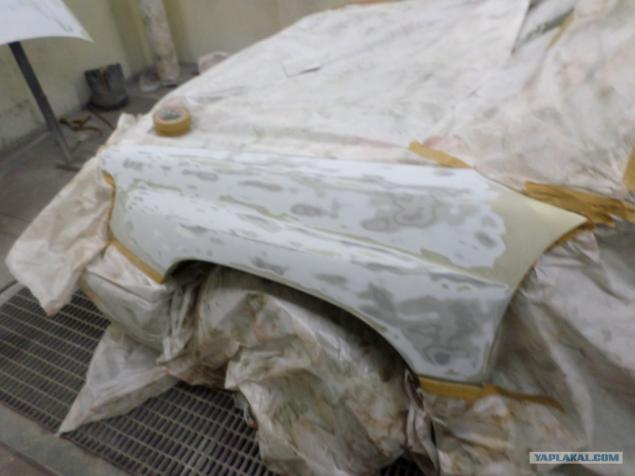 Photo6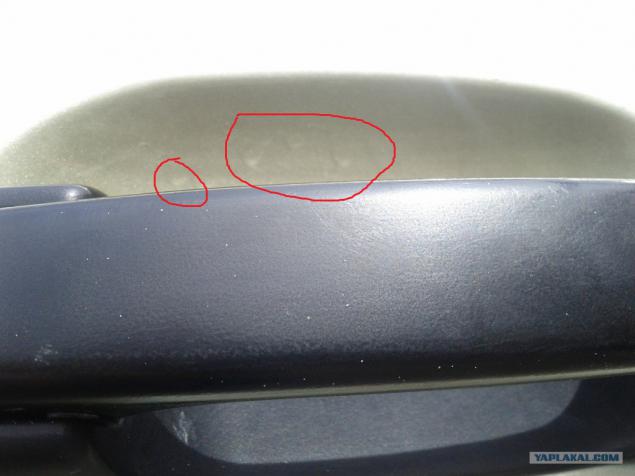 Photo7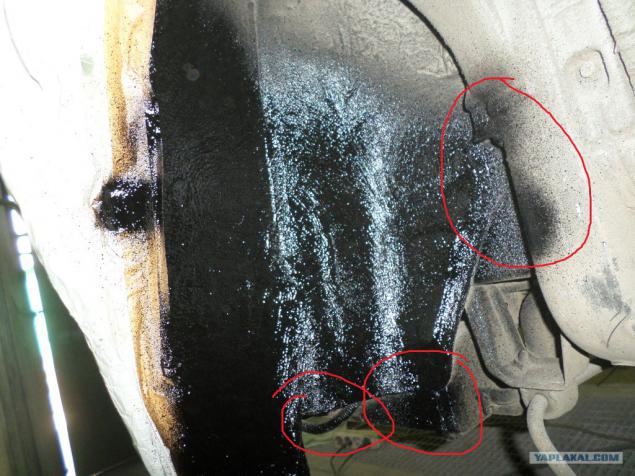 Photo8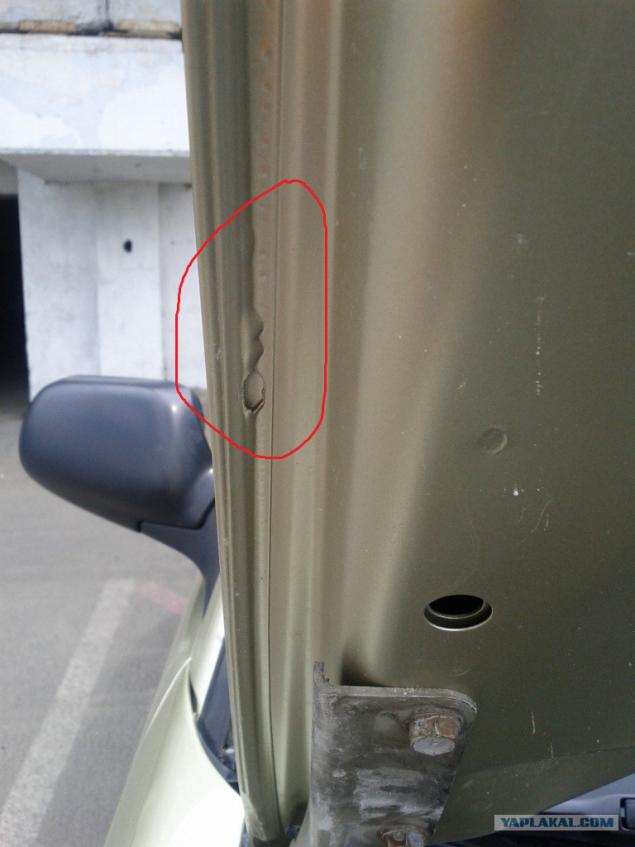 Photo9
Posted in [mergetime] 1403504949 [/ mergetime]
zakonchel, kick