In Colorado, on the basis of US Air Force Academy held an unprecedented event for the soldiers (Warrior Games) ...
Former employees, injured, disabled soldiers took part in the sports of volleyball,
basketball, running, race walking, throwing the nucleus and archery.
Soldiers wish each other good luck ...
William Gibson is going to contest ...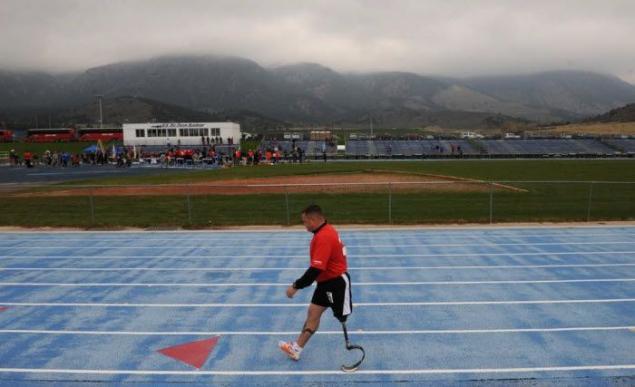 Warm up before the start of ...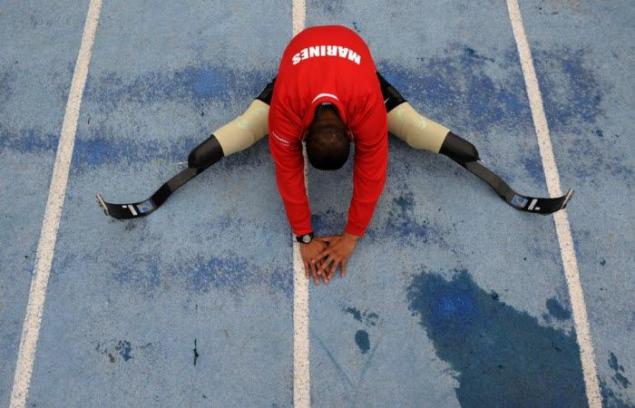 Marine is not going to give up ...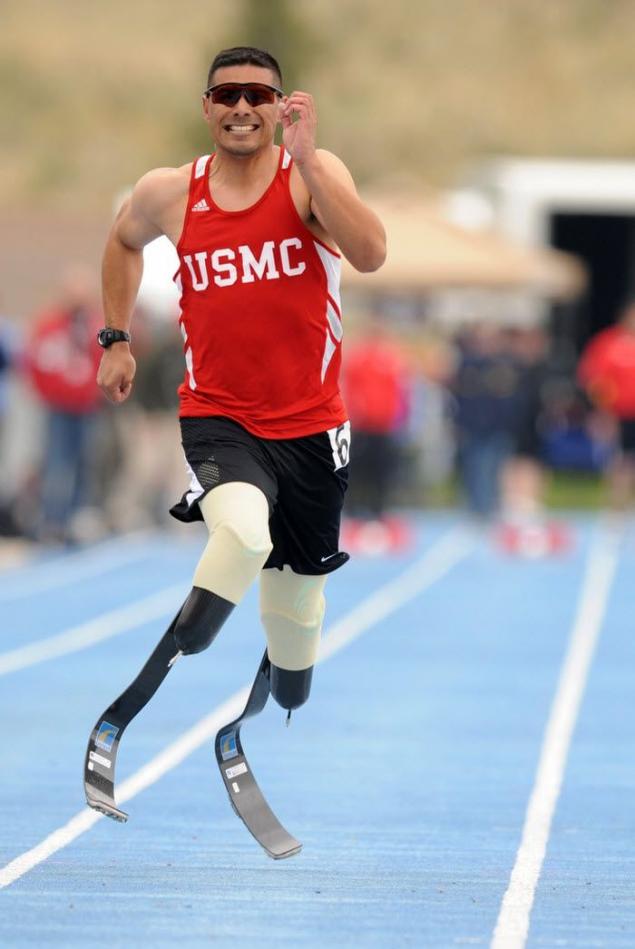 A minute of silence ... Chuck Sketch with his friends bows his head ... He lost his eyesight due to a brain tumor, being a Marine. Then, due to blood clots, he lost his leg ...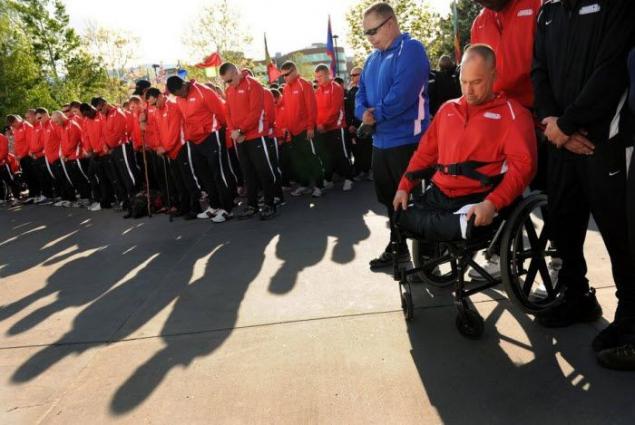 "Good luck!" - Chuck wish before a swim ...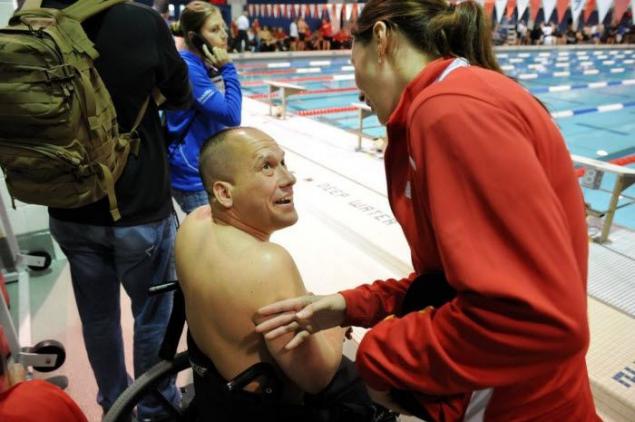 Chuck begins to swim ...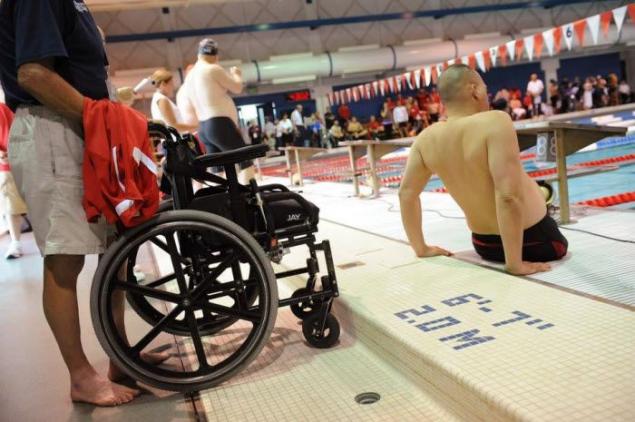 Marines Richard Bacchus and Chuck Sketch swim the 100m freestyle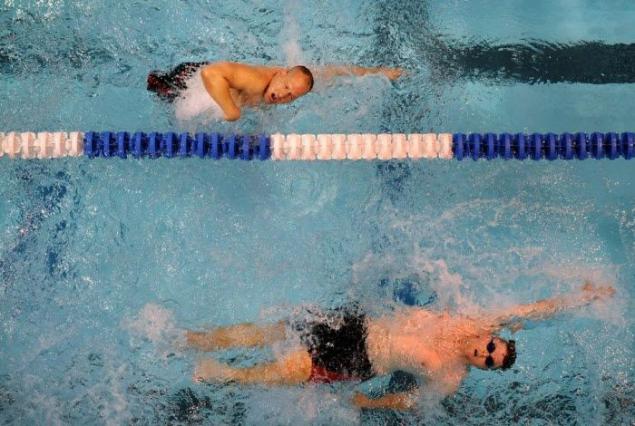 Gina Gold is involved vzhenskom swim 50 meters.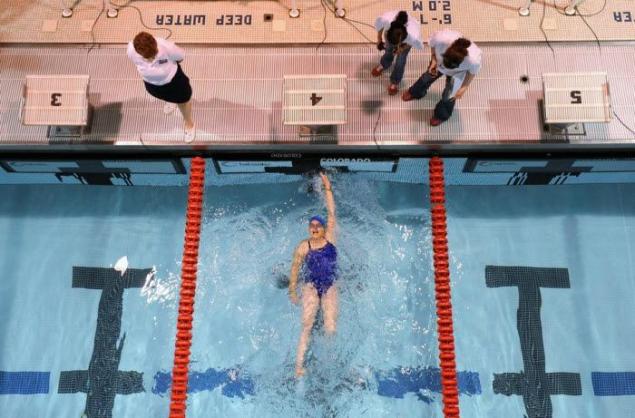 Soldier Gavin Sibaya congratulates Marine James Krebs victory in the 100 meters freestyle.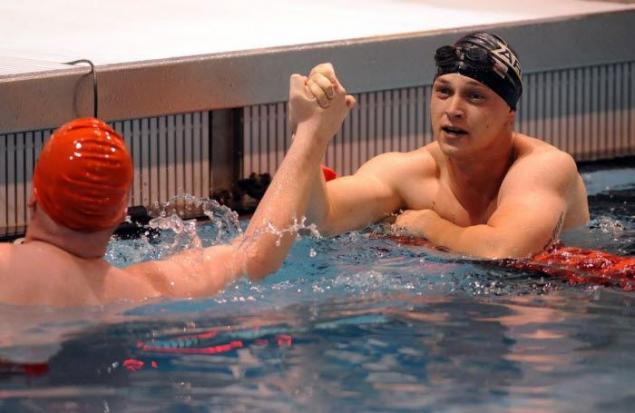 Gavin Sibeyen soldiers ready to start ...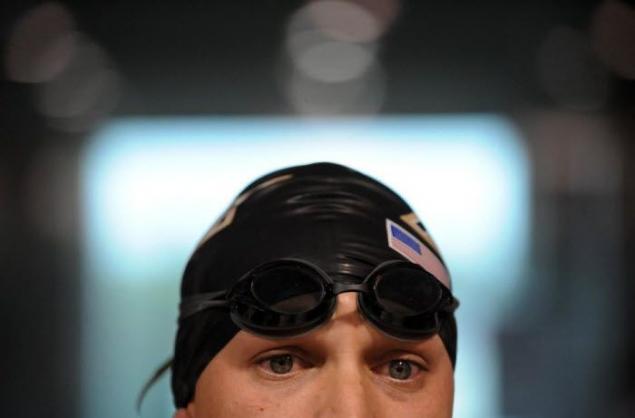 Travis Green (center) defends team of Marines from rivals, the soldiers of the fleet.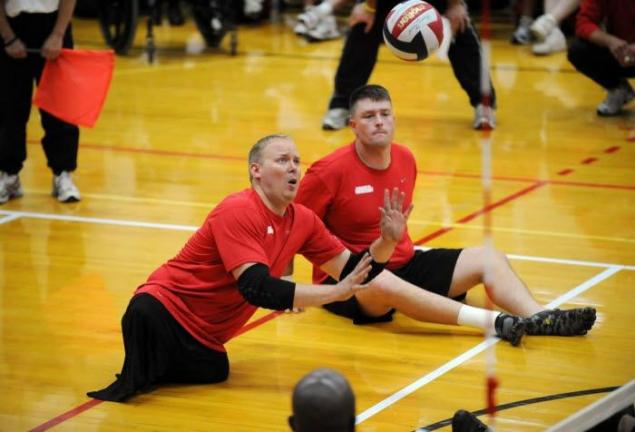 Jesse Shag celebrates his victory over command of the fleet after a volleyball match.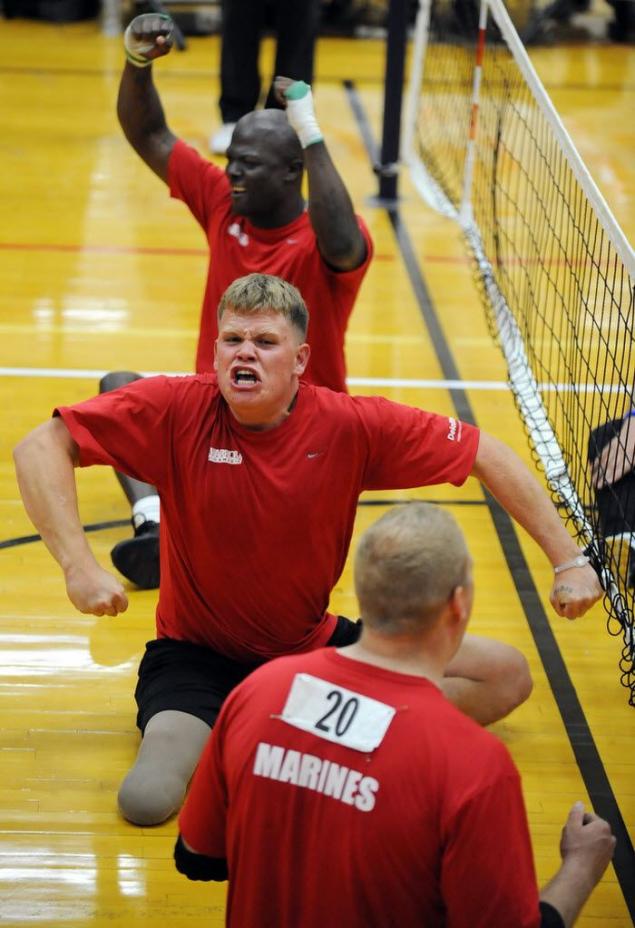 Travis Green accepts congratulations ...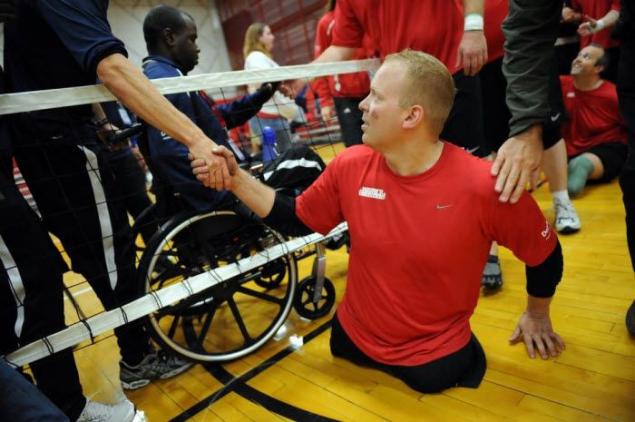 Matt Sanders (left) watches as Jacques Kislar along with teammate (below, center) fight for the ball.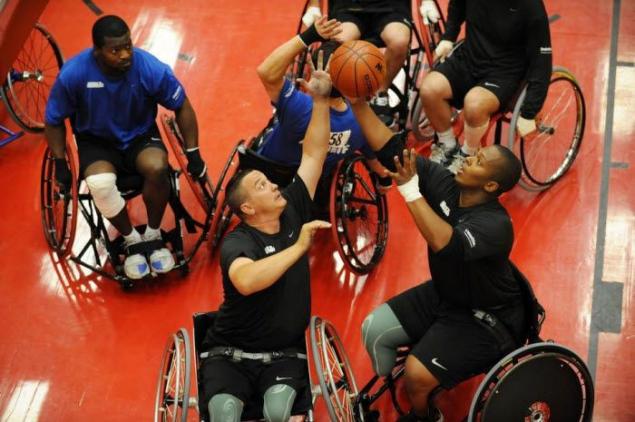 Marines Angel Barcenas and William Gibson remove dentures after the competition on the 1,500 meter relay.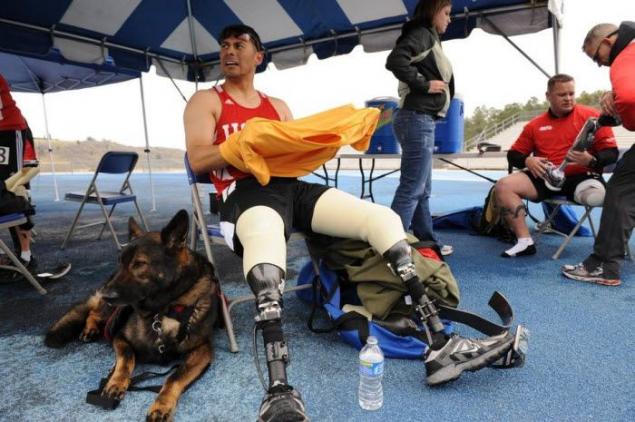 Soldier Ryan Turner leaves the stadium after a hamstring injury ...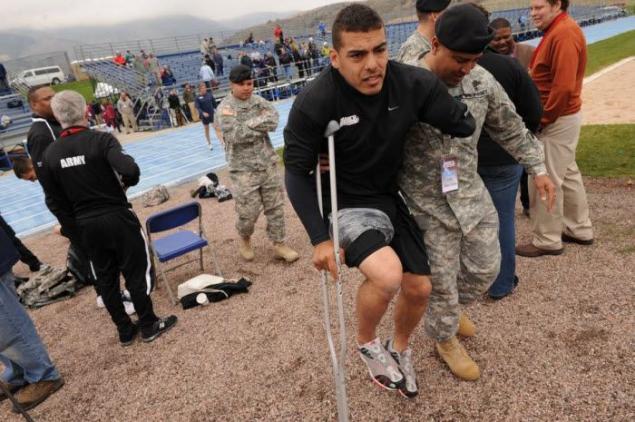 Competition with the kernel.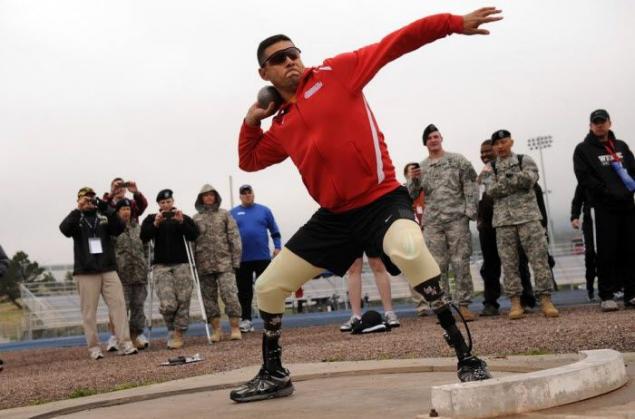 Win the strongest ...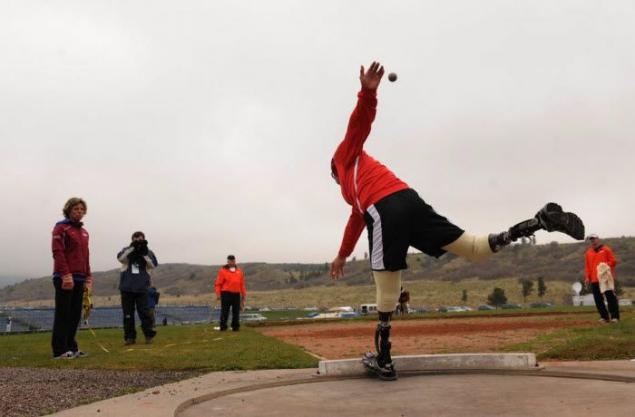 Willpower ...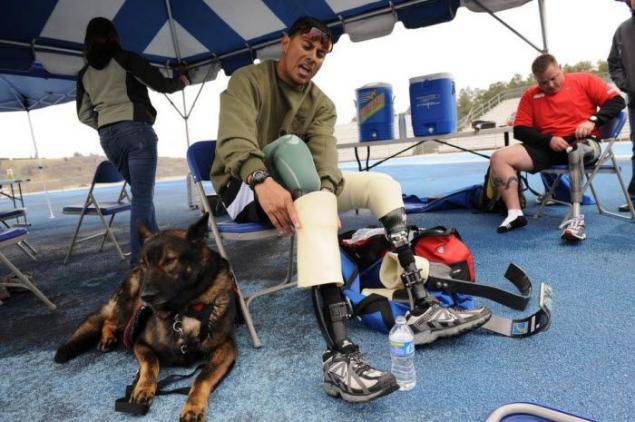 Prosthesis for race walking.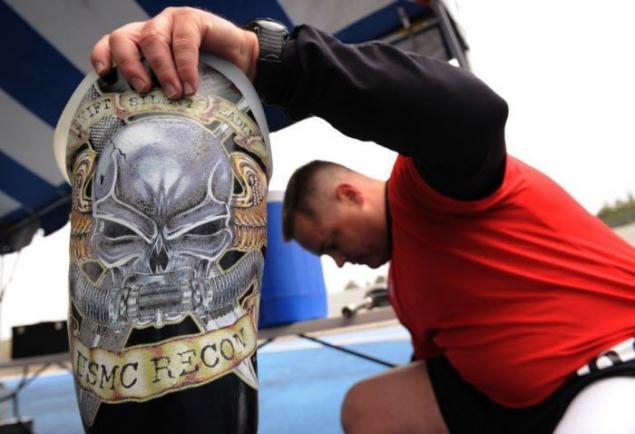 Jill Green on the lap of her husband. Family watching athletics.