Making traditional Cypriot sweets process exclusively hand, it is full of a long tradition. Author walked through the countryside of Cyprus, talked to and sweetest Cypriots, we have a report. Warning! Vocabulary and spelling author saved.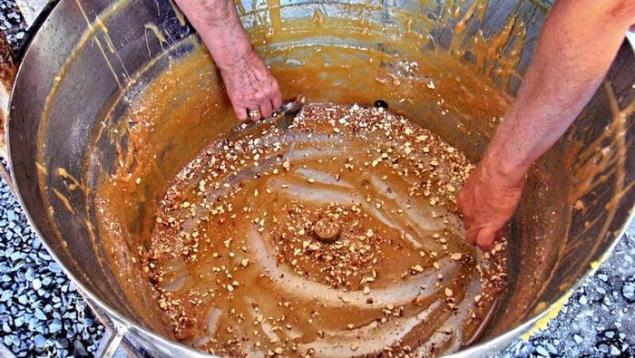 Between collection and production of grape juice Michalis had introduced us to their friends. In the garden under a canopy the action takes place.
Looked a bit atske, cavernous witches, but dried mice and frogs like was not observed, so we moved forward fearlessly.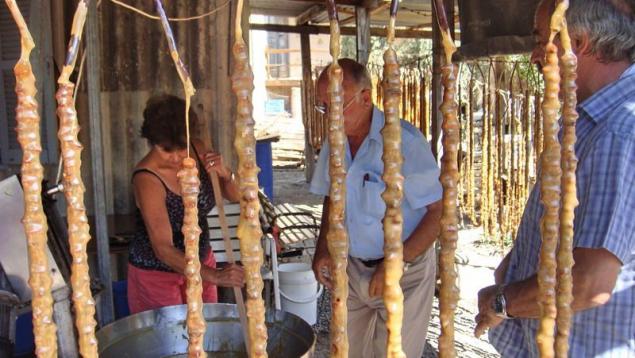 Of course, we immediately realized, so that's what you are, reindeer! what can I do dzhukdzhuk - delicious sweetish "sausage" with nuts inside. Yes, I know that we, in the Caucasus, it is called churchhelloy. Let's not about that. I will say more - a little tyknuvshis in the internet I found out that the Cypriot variety called churchhelly not dzhukdzhuk and Suzuki. But though I have memory trouble, but a hearing until all in the order, and not only me, but all of our company is confident that local pronounced "dzhukdzhuk." On the shelves are usually looks like this.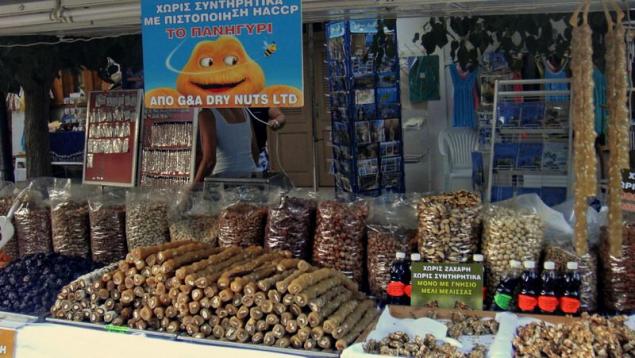 So, we were in the garden of the trees which was not easily recognized as almonds. I had thought it grows immediately cleaned and better smoked, in stores and shops, but it turns out, all the banal.