1906. Cincinnati. Inclined line to Mount Adams. This is not a cable car and an escalator to the tram. The unique transport solution. Currently, the line pulled down, though periodically there are ideas to restore it. The difference in height of about 80m., Length of the track was approximately 280m.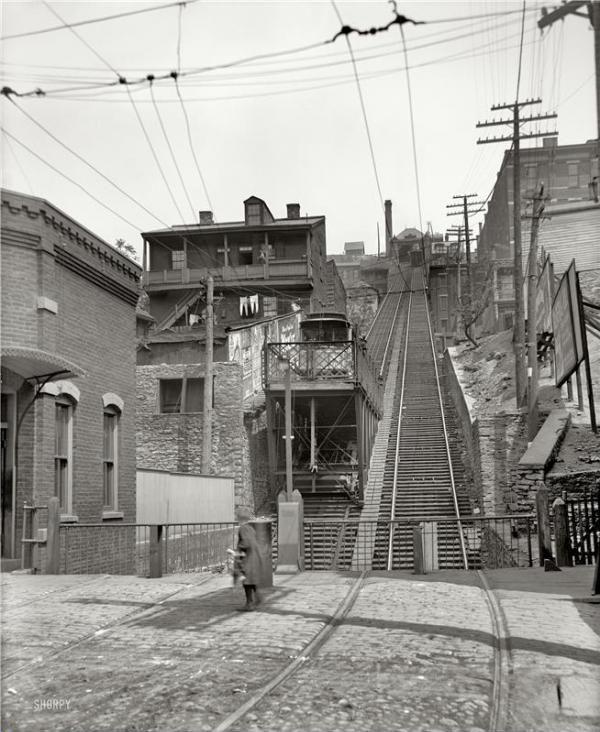 View from a distance of a few more.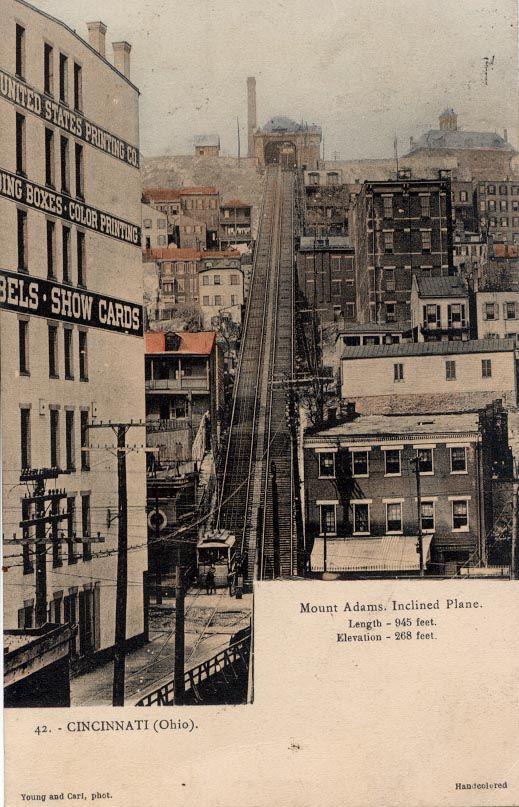 1904. New York. Vacation electric omnibus ready to go.
This electric omnibus blood relative "big-nosed" three-axle truck, back in the 70s in a variety of rolls on the expanses of our great country as the company released "Studebaker". The company produces them from 1903 to 1911. An interesting inscription on board the omnibus «Telephone Connection». On board was a telephone omnibus without number that end stations Excursion was connected to the public telephone network.
The Senate subway. Washington. 1915.
Until 1909. all Senators of the US Congress have worked directly in the Capitol, but every year their number grew and place to put them is decreasing. Things reached the point that they were forced to rent an office outside the Capitol, or rent the corners in the halls of the committees. As a result, in 1903 the area was allocated, and in April 1904. began construction of the first office building of the Senate, which in 1972. It was named the Russell Building. At the same time the exact same company (Carrere, Amasis and Hastings) has built the same type of building for the House of Representatives. After the construction of the first phase of the building, there were 98 offices and 8 meeting rooms for Senate committees. Next to the building were added another wing and a number of offices has increased by about a quarter. In those years, there was acute problem of security, "servants of the people", the president Theodore Roosevelt was a living reminder of dangers of terrorist acts (approx. - He came to the office after the assassination of President McKinley), so there is nothing surprising, it was decided to carry out underground electrified the road between the newly built office building and the Capitol itself.
It was completed in the same 1909. when it was built and delivered to the customer office building, now known as the Rassel Senate Office Building. The very same way now expanded and has several branches connecting the basement of the Capitol with some of the Senate office buildings.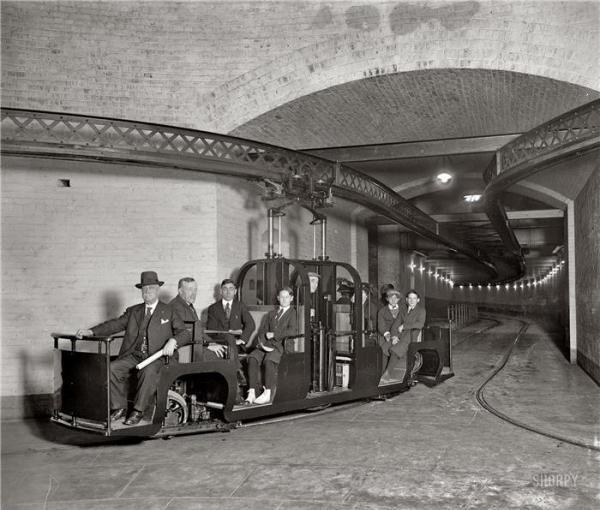 Three screw helicopter Sierva Air Horse