Mysterious, yet the country - Japan and the Japanese mentality we will never understand! Well, for example, can KNOWINGLY eat poisonous fish ?! And not just to eat but to perepodvypervertom: two knitting needles! Indeed, the rights was a classic: "East is East, and West is West, and together they will never converge!» ©
Yet there are in Japan, people are trying to create on Japanese soil something of their own, but with signs of the classical style of the Old World and the New scale (of course, adjusted for Japan's cramped). In particular, the company «Mitsuoka», a producer of small series of cars to order.
Some may remember their sports car «Orochi»: here and here
Or "retromobiles", disguised as «Excalibur» (USA)
But now I will introduce you to the top of the line model of the Japanese avtoatele: «Mitsuoka Galue Limousine S50», bearing on his "face" clear imprint of the English nobility "by Bentley»: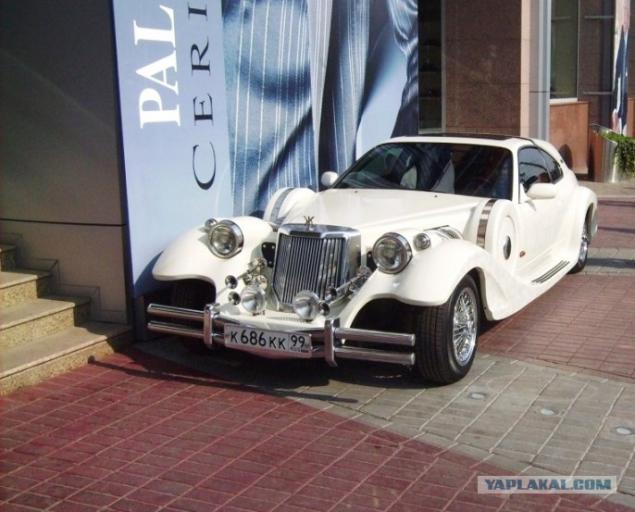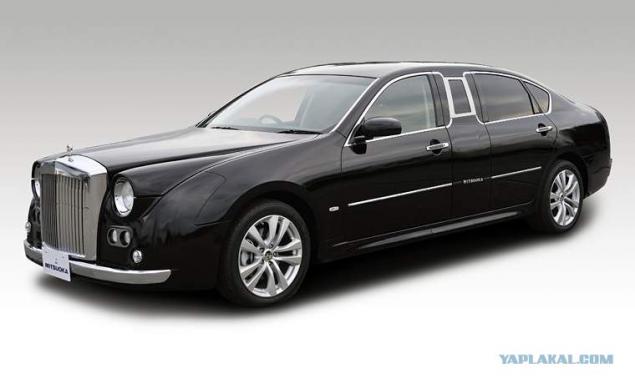 Rear view is clearly reminiscent of the "Kaddilak" model "Fleetwood" from the 90s of the last century: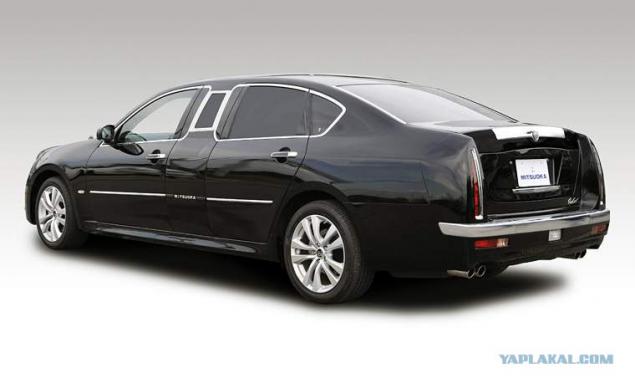 But only the rear window line is clearly something recalls. And this is true. Not to build a car "from scratch" (well, except that in addition to «Orochi»), to "Mitsuoka" engaged in a series perelitsovyvaniem maschin "antique". In this case, such a "deep tuning" undergone "Nissan Fuga (Fuga)», which is neatly, pure lines of connectors for the headlights and bumpers attached a new front and rear: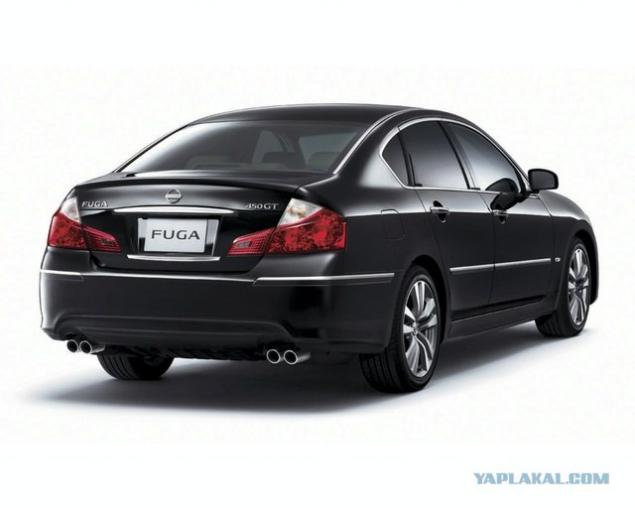 In our country the "donor" for «Mitsuoka Galue Limousine S50» is known for "the American version of" under the name «Infiniti M35 / 45»: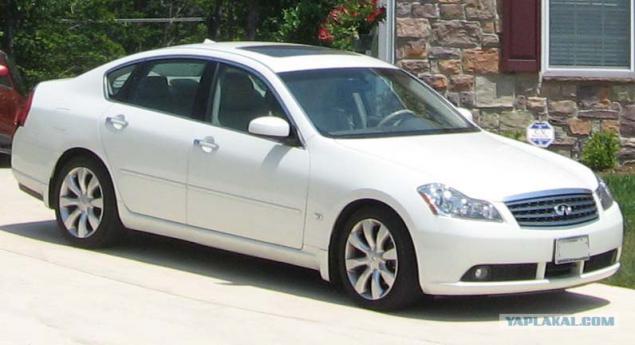 But back to the scrutiny of "Stretch". Inside "Mitsuoki" is all that supposed to have a limousine: leather trim, refrigerator / mini-bar, TV with DVD and all that jazz: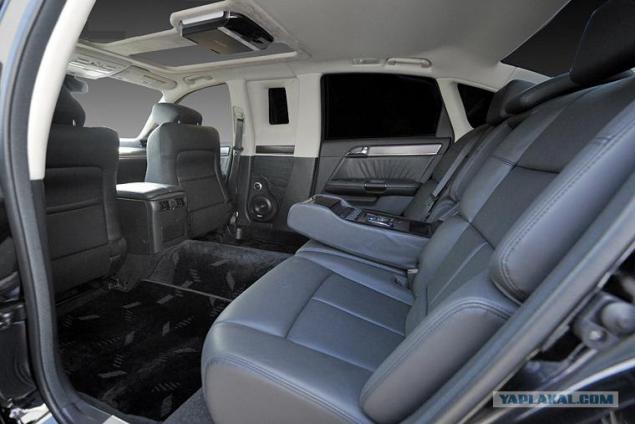 Although the designers behind the hood can not praise, but under the hood it's all right: there may be located a gasoline engine or a 2, 5 liters. (232l.s.) Or 3, 5 l (313l.s.). The choice also drive rear-wheel or full.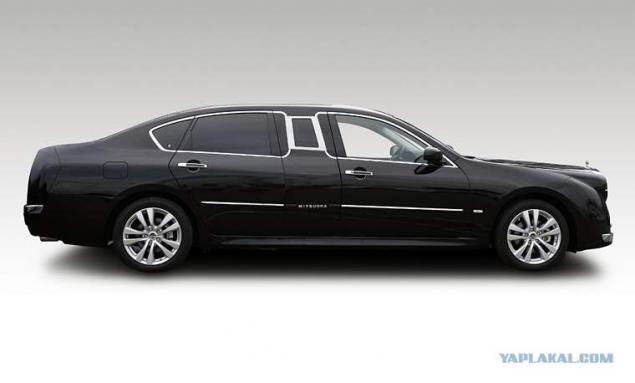 But how "top-end" version will have no gig ?! Therefore, buyer sophistication is offered «Mitsuoka Galue Convertible»: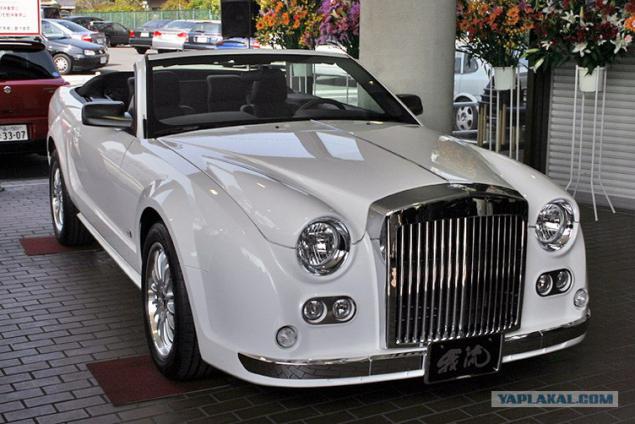 However, in this "Konvertible" not traced the Japanese "roots».
It is true, because in this case the "vivisection" has undergone, no more and no less, «Ford Mustang» last generation (which can be identified by characteristic vyshtampovki on the sidewall). I wonder, have you now expects «Mitsuoka Galue Convertible» from «Shelby»?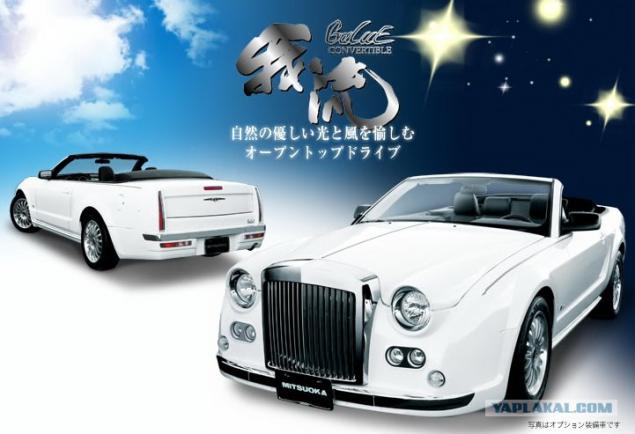 And what about those poor fellows, who do not have any yen "Infinity" or the "Mustang"? The company «Mitsuoka» model is «Galue Z04»! ..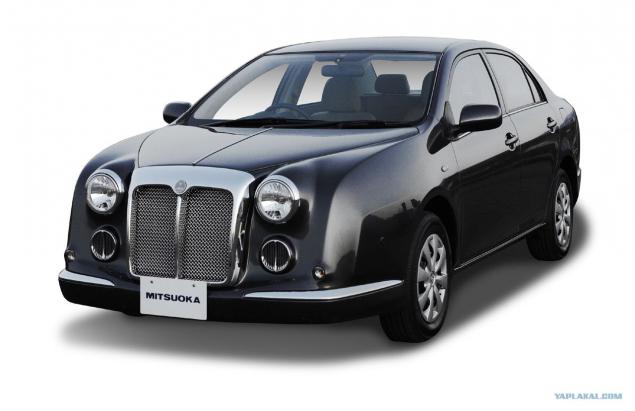 ... Made on the basis of «Toyota Corolla»!

All right - Hare fun! With gravely reread slightly pobleval, put "plyuseg»!
ZY Well clean "Cadillac"!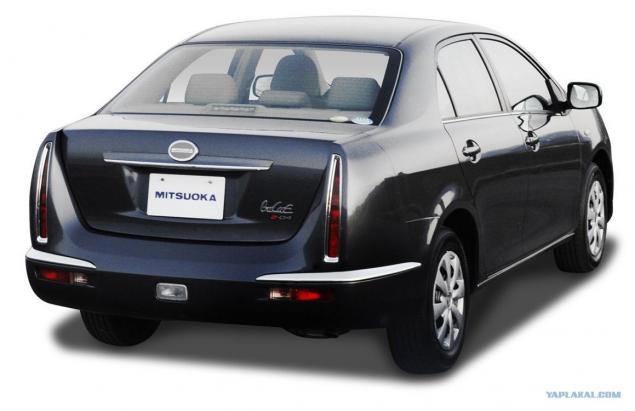 Source: