Somehow wanted to think about life, its meaning, to look at everything with a new point. And the best way to provoke a similar washed – see mental movies where the main characters question the meaning of existence.
1. Into the wild/Into the Wild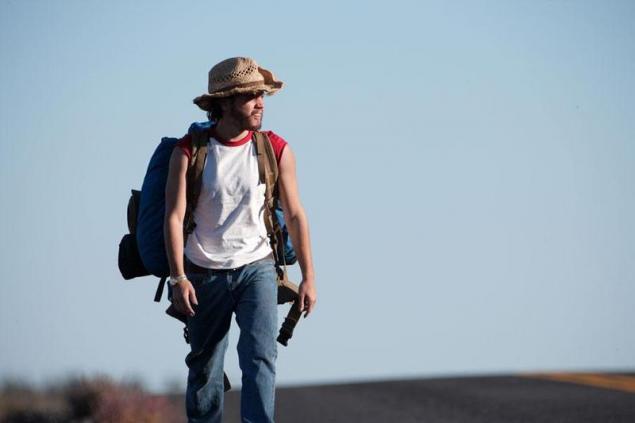 Year: 2007
Country: USA
Director: Sean Penn
After graduating from Emory College, one of his leading students and athletes Christopher McCandless leaves all his property, pays accrued during study 24 thousand dollars to charity, and sets off to hitchhike to Alaska to live in the wild. On the way, Christopher met with different people, in one way or another affect his life.
2. The giant mechanical man/The Giant Mechanical Man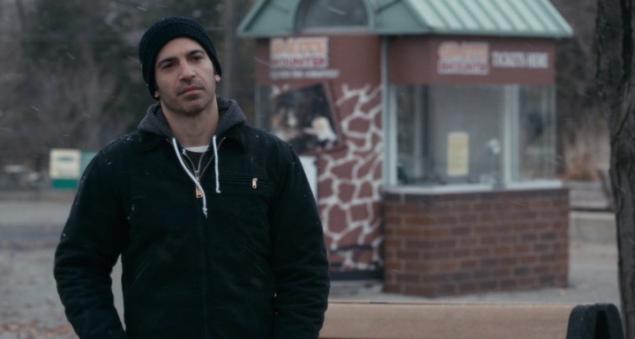 Year: 2011
Country: USA
Director: Lee Kirk
This is a film about two outcasts. One is a misunderstood street performer, performing in the genre of man-statues. The second and found himself a girl, a younger sister which is busily trying to arrange her personal life. They need the money and randomly they get a job in a zoo...
3. Dialogue with my gardener/Dialogue avec mon jardinier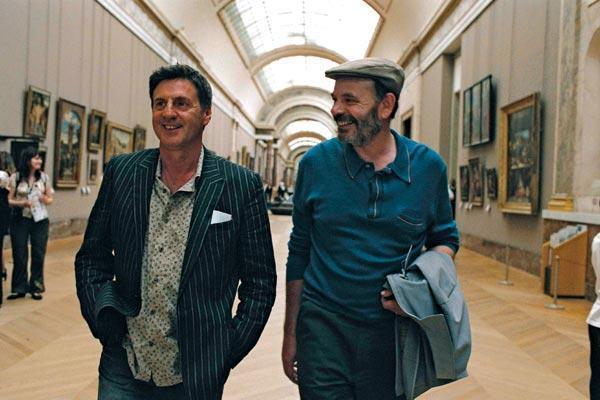 Year: 2007
Country: France
Director: Jean Becker
Tired of the hectic life in Paris, an elderly artist decides to return to his childhood home in the center of France. The house is surrounded by a huge garden, and having neither the desire nor the time to do it, the artist places an advertisement in the local rag. The first appeared — a retired railway worker — gets the desired position of the gardener, but it soon turns out that both main characters are familiar — many years ago they were in the same municipal school.
4. Clean sheet/La tete en friche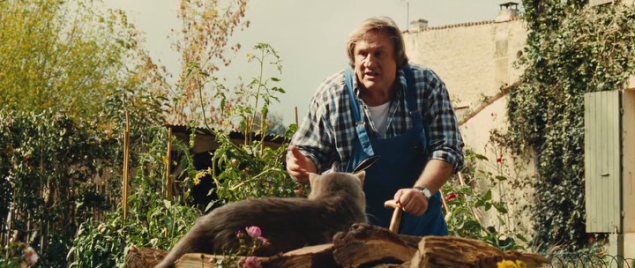 Year: 2010
Country: France
Director: Jean Becker
Germain — a great man, but narrow-minded. One day, in the Park, he meets a sweet old lady named Marguerite. Erudite and well read, she becomes his friend, forcing Germaine to take another look at your life and the world around him.
5. Strange gardens/Effroyables jardins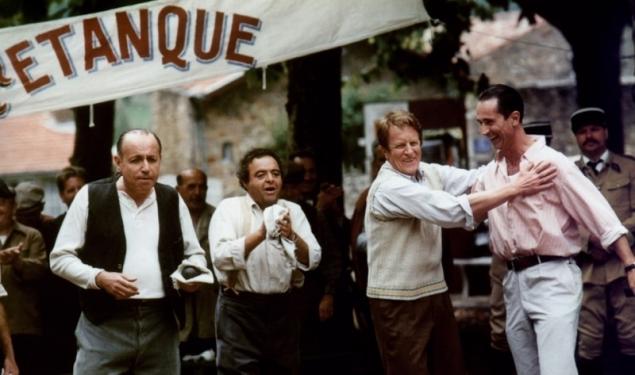 Year: 2003
Country: France
Director: Jean Becker
The complex relationship between father and son changed after son finds out about what happened to father during the Second world war. Together with three friends he was captured by the Germans and imprisoned in a deep pit awaiting execution, which must take place, if not call himself a mysterious saboteur who blew up on the eve of the railway post.
When the appointed hour was close at hand, one of the guards began to entertain the prisoners, trying to raise their spirits and make them forget that they are on the verge of death. He managed not only to defuse the situation, but also to teach the prisoners a lesson that neither of them forgot the rest of his days: the latest weapon in the face of tragedy becomes humor.
6. Nature's children/Les enfants du Marais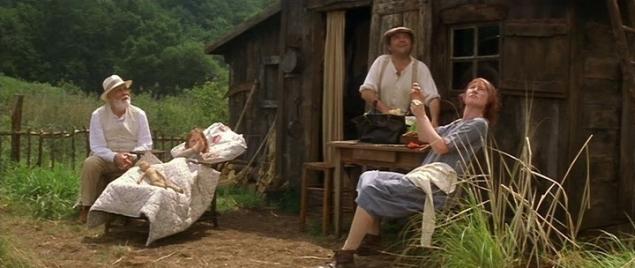 Year: 1998
Country: France
Director: Jean Becker
Marais — a quiet town on the banks of the Loire overflowing. Two old friend Harry and Rimon used to while away the days for ordinary work, not worrying about the meaning of life. Each of them have their own dreams, memories, has passed his youth.
But one day the long-awaited changes. It turns out that in their life there is still room crazy love, exciting adventures and serious male showdowns.
7. Welcome back/Bienvenue among my nous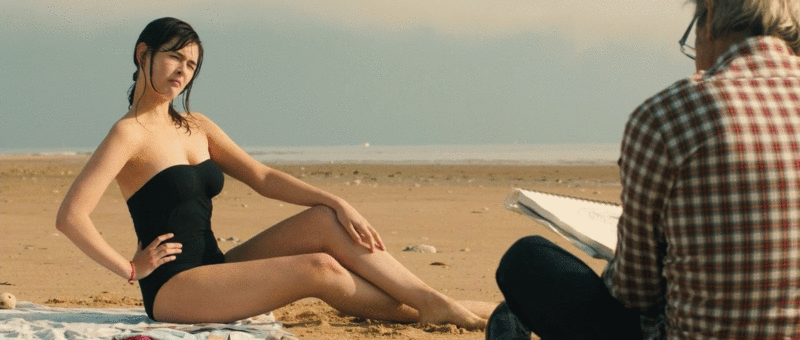 Year: 2012
Country: France
Director: Jean Becker
Despite its fame 60-year-old artist, Tailandia throws to draw. Depressed, he decides to leave his house, without any purpose and without saying anything to the relatives. During his travels there is a strange meeting to itself the girl-teenager Marylou, abandoned by her mother. Summarized the fate of the lost girl and the man at the end of their life have long shared a way to find peace and to find new meaning in their lives.
8. On the side/Sideways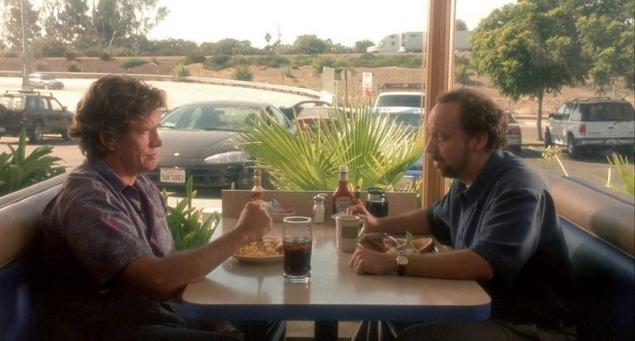 Year: 2004
Country: USA
Director: Alexander Payne
A failed writer and slowly losing themselves into drinking school English teacher miles Raymond takes his best friend, released in circulation actor Jack, on a trip to the wineries of California.
Jack needs to relax, because in a week he's scheduled wedding. Miles also is the perfect travel companion, because: a) he understands the fault; b) can give good advice in the footsteps of his divorce. Two "loser" could not imagine what lies ahead and how this week will change their lives...
9. Descendants/The Descendants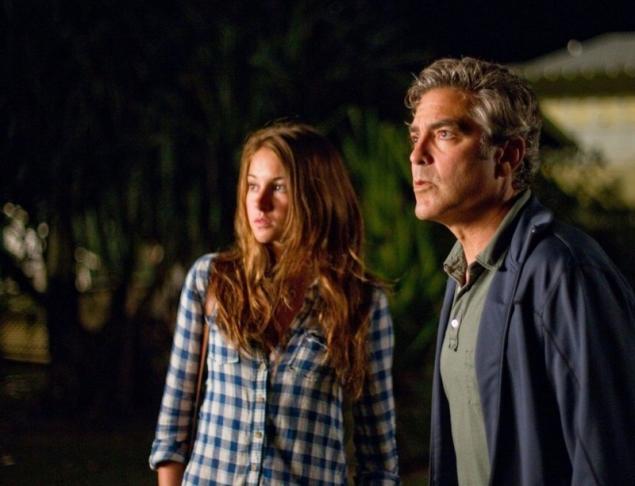 Year: 2011
Country: USA
Director: Alexander Payne
The main character is a rich Hawaiian landowner. He, along with her two daughters attempts to find her lover's wife, believing that in this way will save the family home.
10. The life of Jane Austen/The Jane Austen Book Club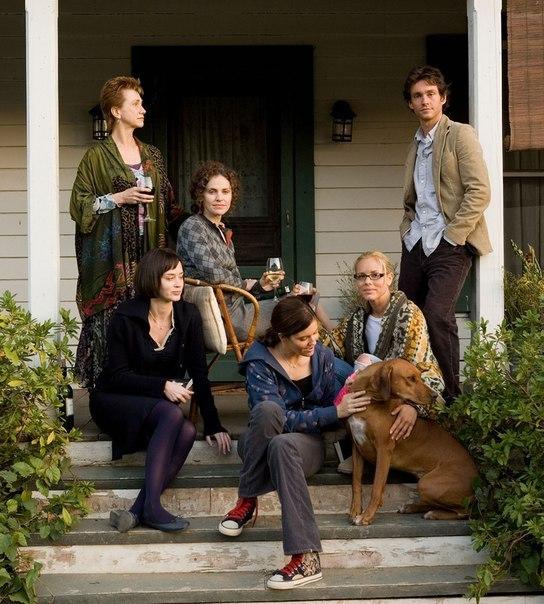 Year: 2007
Country: USA
Director: Robin Swicord
A young man in love, and five extraordinary women unite for one season in the literary club, to discuss six classic novels by famous writers. In the books they realize that spiritual experiences and heartfelt suffering characters are not very different from their own. And the atmosphere and realities of the XXI century — like version of the novels.
Despite the fact that all the characters face in everyday life with everyday problems, on the pages of books they find Parallels of human passions, of love and friendship, romantic disappointments and hopes. And everyone finds the answer for yourself.
11. Hotel "marigold": the Best exotic marigold hotel/The Best Exotic Marigold Hotel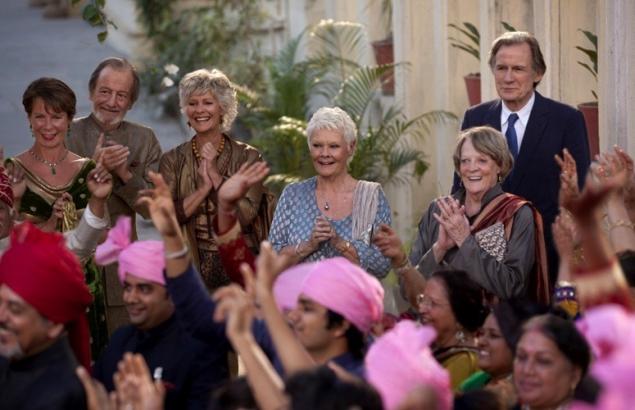 Year: 2011
Country: USA
Director: John Madden
The film is about a group of British retirees who decide to "retire" in less expensive costs and much more exotic India. Tempted by advertising on the newly restored hotel "Marigold" and in anticipation of life full of pleasure and idleness, they arrive on the scene, only to discover that the hotel, in fact, represents only a pale shadow of its former self. But, despite the fact that the setting was far from the luxury, which they imagined, joint adventure irrevocably change each of them, and they realize that you can start to live again and find love if you let go of the past...
12. Siberia. Monamur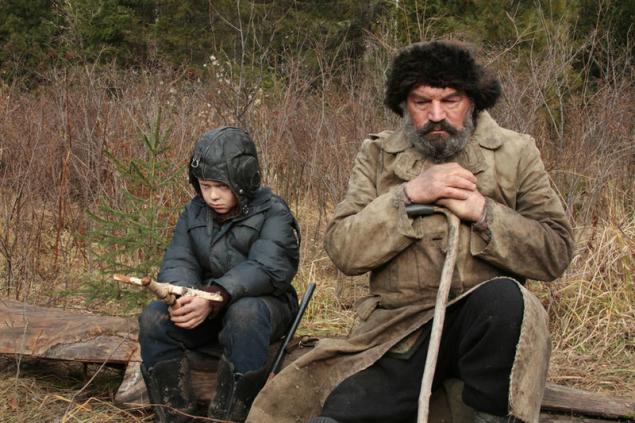 Year: 2011
Country: Russia
Director: Vyacheslav Ross
Siberia. In the taiga, in the deserted village the old man and his grandson waiting for the boy's father, who is unlikely to return. Husband and wife raise three daughters, and the only thing that still binds them. The past two Caucasian war captain trying to find his place in civilian life. The fates of these heroes interlace unexpectedly and dramatically. They need again and again to make their choice, opening a forgotten humanity and compassion. Mercy is above justice.
13. 1+1/Intouchables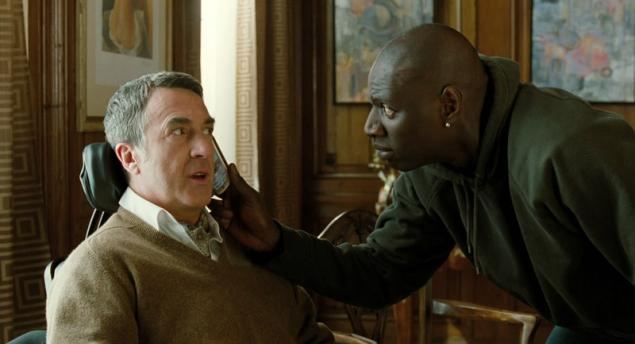 Year: 2011
Country: France
Director: Olivier Nakache, Eric Toledano
Due to the accident, a rich aristocrat Philippe hires assistants person who least of all suited for the job — a young resident of the suburbs Drissa, just released from prison. Despite the fact that Philip confined to a wheelchair, Driss manages to bring in a steady life of an aristocrat, the spirit of adventure.
14. Teacher to replace/Detachment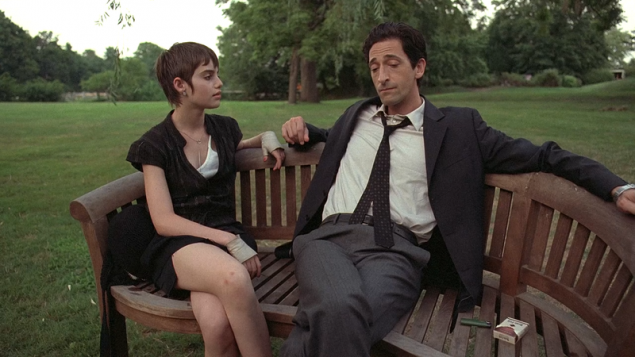 Year: 2011
Country: USA
Director: Tony Kaye
Henry Barthes — a substitute teacher, who gets another temporary appointment. This time he has to teach English language and literature in the "dysfunctional" school, where the order of the swearing and insults against teachers. The story of a short period in the life of this school accompanied by a kind of interview in which Bart talks about the ingratitude and lack of understanding faced by teachers in everyday life.
15. Elizabethtown/Elizabethtown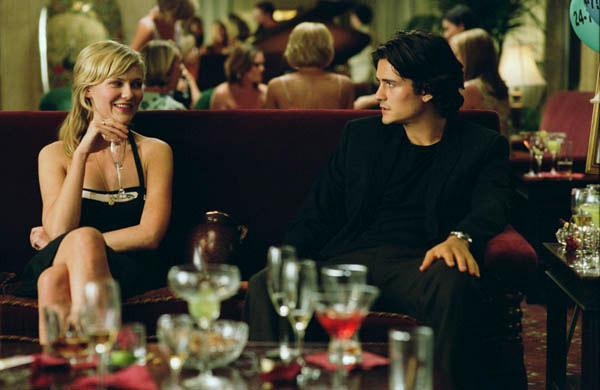 Year: 2005
Country: USA
Director: Cameron Crowe
Suddenly losing a job and a girl, a young designer drew Baylor is going to commit suicide. Another misfortune forces him to return to his native provincial town. In flight, he meets flight attendant Claire...
16. Good to be a wallflower/The Perks of Being a Wallflower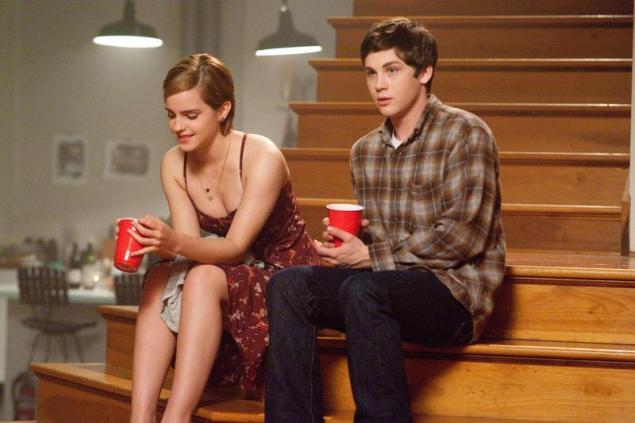 Year: 2012
Country: USA
Director: Stephen Chbosky
The story of Charlie, a high school student in Pittsburgh, shy and unpopular. In our eyes, Charlie grows up, changing his circle of communication is changing his view of the world.
17. It's kind of a funny story/It's Kind of a Funny Story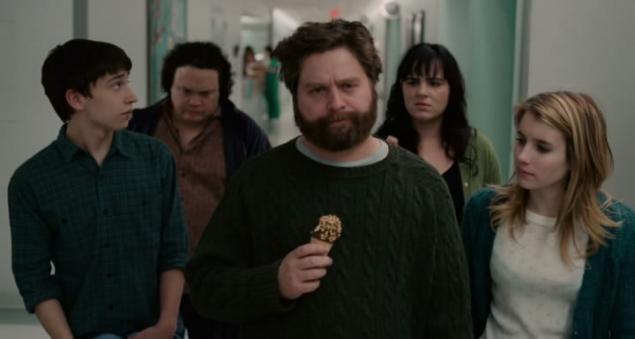 Year: 2010
Country: USA
Director: Anna Boden, Ryan Fleck
16-year-old Craig is experiencing a crisis of adolescence and trying to find help in a mental hospital. There he accidentally falls into the adult Department, and one of the patients, Bobby, soon becomes a mentor of Craig and his protege. The young man is also imbued with sympathy for one of the patients — their same age as Noelle. In just five days, Craig will have a lot to learn about life, friendship, love and about the difficulties that arise from time to grow up.
18. Homework/the Art of Getting By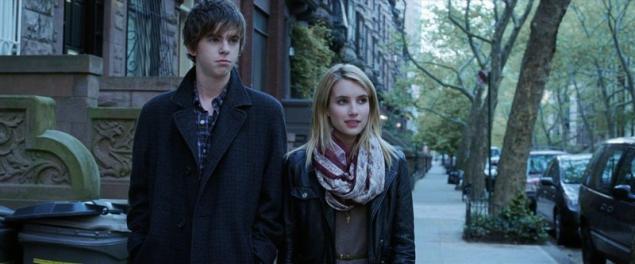 Year: 2011
Country: USA
Director: Gavin Wiesen
George is a lonely and sullen teenager, who is little interested in life. He has a talent for drawing, but this gift is wasted, as well as schooling guy for a long time not listening to teachers and do not perform homework. But one day George meets with a complicated girl, Sally, who shows him a friendly interest. Over time, these relationships grow into something more, and George is facing the most important lesson in his life — a lesson of love that he must learn.
19. Where the heart is/Where the Heart Is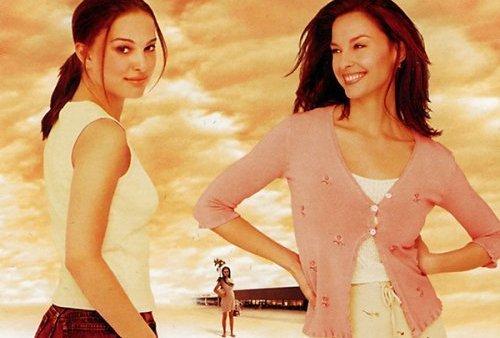 Year: 2000
Country: USA
Director: Matt Williams
The main character, Novali nation — a typical Cinderella. She's seventeen years old, and her eight-month pregnancy, and wisdom: in any case the number "five" brings bad luck. When the boyfriend snapper puts Novali in a dilapidated car and driven to Sunny California, he throws it in the first roadside supermarket Wal-Mart at precisely the moment when cash surrender beats 5 dollars 55 cents.
The heroine will have to live among the shelves, carefully arranging himself on the night of the similarity of the apartment with bed, alarm clock, tape recorder — nothing is in the spirit of "we Have everything you need?"
20. One week/One Week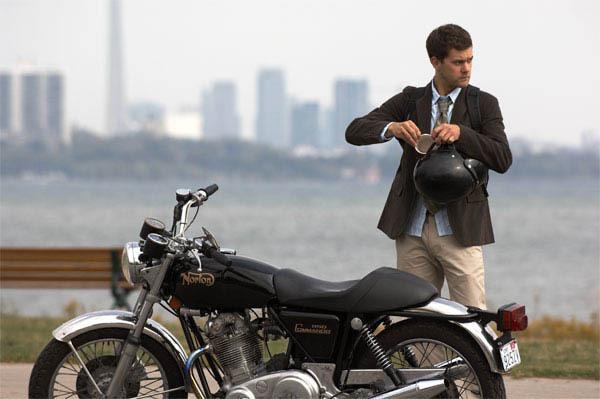 Year: 2008
Country: Canada
Director: Michael McGowan
When Ben Tyler was diagnosed with cancer, a small chance of a cure, he immediately rejected, and began to gather on their last journey. Crossing Canada on a motorcycle, he finds new friends, a lot rethink, remember the unfulfilled dreams. And most importantly understand that you cannot find meaning in their lives without first learning your life to appreciate.published
P. S. And remember, just changing your mind — together we change the world! © Join us at Facebook , Vkontakte, Odnoklassniki
Source: www.selfcreation.ru/films/top-20-filmov-o-smysle-zhizni-dushevnoe-kino.html