All masterpieces!The success of the film is usually determined by its box office receipts and the number of hits on Netflix. But the best, most profound films often fail at the box office.
So most people doesn't know about them and can't hear. So we decided to help you.
In this collection only those movies that received a high rating on IMDb and they have a high rating on Rotten Tomatoes. This means that each of these tapes are highly appreciated not critics and ordinary viewers. While most of them you probably never heard of.
In General, here are a list of great little-known films with high audience rating.
23. A substitute teacher (2011)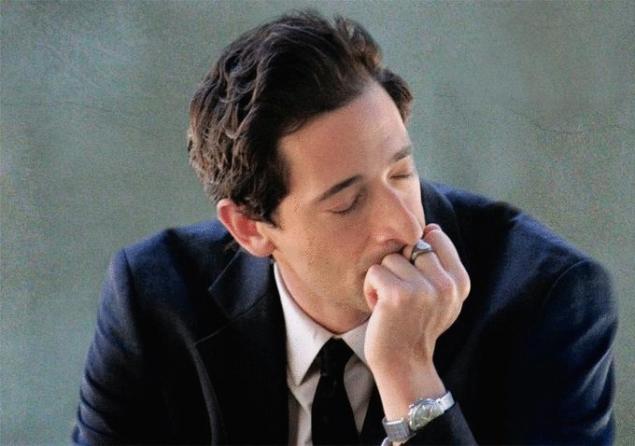 Very poetic movie about the teacher of English literature who replace full-time teachers in poor urban areas. The identity of the main character (played by Adrien Brody) full of dark secrets. The movie was deep and emotional. Great for those people who too often think about life, about their place in the world and what they have relationships with others.
22. Fastest Indian (2005)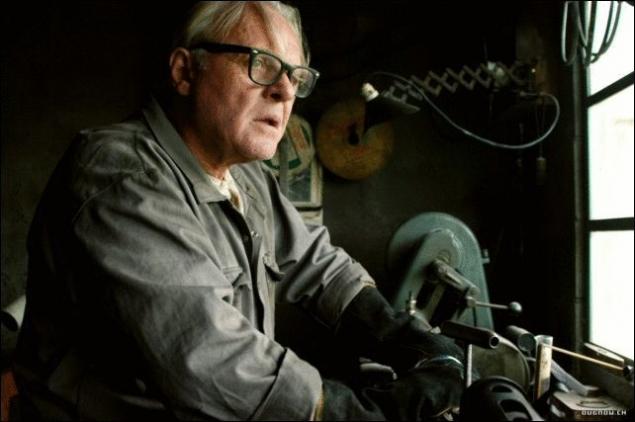 The film tells the story of the life of the famous new Zealander Burt Munro, who spent decades of his life to retool their favorite motorcycle brand "Indian" in 1920 with a maximum speed of 58 mph in a racing car for setting speed records. And the official record (200 miles/h) was finally installed! It happened in 1967...
This is a story about how important it is to never betray your dream, despite all the taunts and reproaches.
21. Aquarium (2009)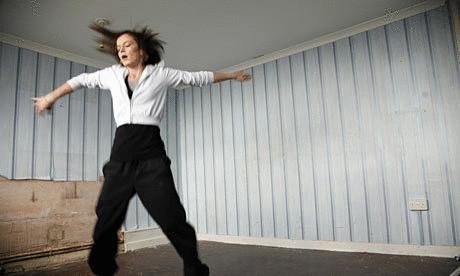 Realistic portrayal of the life of the British working class and modern difficult teenagers. Katie Jarvis plays a selfish 15-year-old, whose world changes dramatically after the new lover of her mother pays attention to her. Do not watch this movie if you are not ready to hard stories from real life.
20. The most drunk district in the world (2012)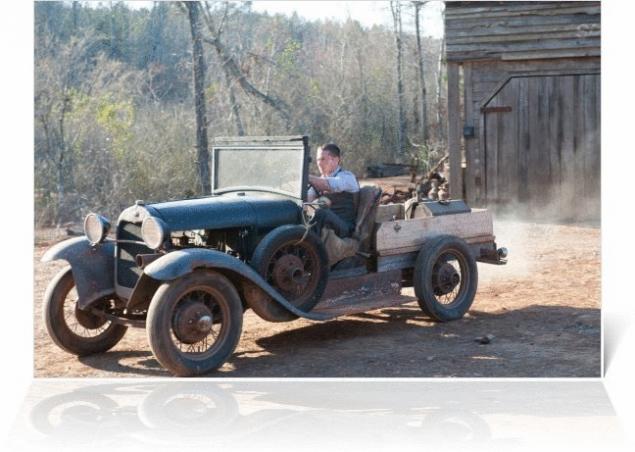 Tom hardy, guy Pearce, Gary Oldman, Jessica Chastain and other stars of gangster sagas starred together in cheerful and hard action, and while it looks on the screen like it's all take themselves not too seriously.
The story is about the life of the brothers of the bootleggers who are struggling with all at once: with competitors, with the police, with their own passions.
Excellent production! Watching this film was pure fun.
19. Oldboy (2003)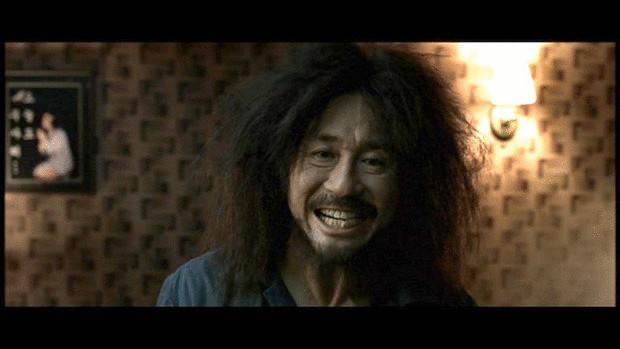 The film tells about the advertisers who kidnapped someone and held hostage for 20 years in solitary confinement, not explaining his motives. So suddenly having once received freedom, he decides to find the one who arranged his kidnapping, and discovers that an unknown villain continues to torment him with hard questions. The quest for revenge leads him to a young social worker and a certain person in whose hands is supposedly the key to his salvation.
The film is very tense, looks at one go. And it will change your perception of life, whether you like it or not.
18. Nebraska (2013)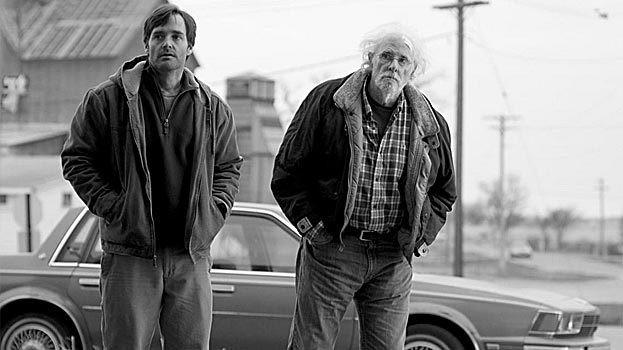 Woodrow T. Grant received a letter of happiness. And believed in him. Well, what to take with Woodrow? He's old, he's getting Alzheimer's, he's an alcoholic... That's woody and sent to Lincoln, Nebraska to get the "promised" letter of happiness $ 1,000,000. And will help him a son named David, who understands that this "wiring", but wants to give his father some happiness.
Nebraska is a film-poem. In him is everything, even the fact that until the end and not understand that it's a Comedy or a drama? Be sure to view this masterpiece.
17. Disaster (2013)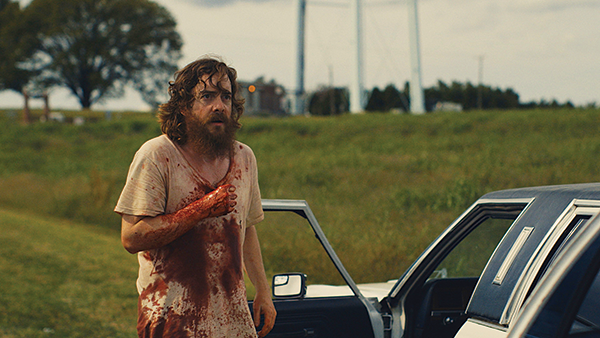 The quiet life of a mysterious recluse is flipped upside the head when he returns to where he spent his childhood, wishing to take revenge. He engages in a brutal fight to protect his family...
This is a very serious drama with poignant visuals. There is a lot of violence, a lot of drama and a lot of sense.
The first 15-20 minutes, the plot develops very slowly, but then more than pays for itself.
1
6. A single man (2009)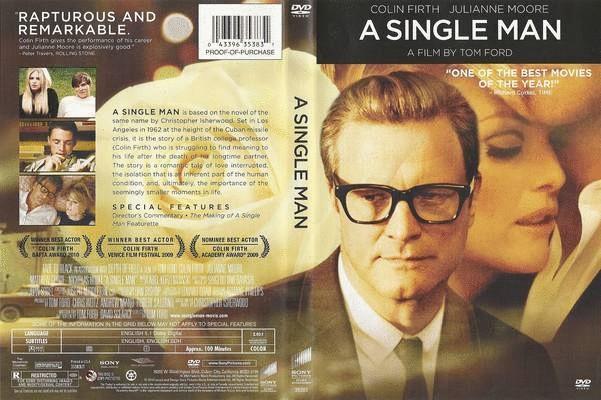 Los Angeles, 1962. Professor of English literature, George devotes himself one day to answer the question, does it have a future after the sudden death of her lover Jim, with whom he lived for 16 years. In a crumbling part of the world, George seeks the console of close friend Charlotte, trying to cling to the beauty of the surrounding reality, to rediscover the meaning of life.
Great film in every sense of the word. Here is a great story, and deep feeling, and incomparable acting.
15. Samsara (2012)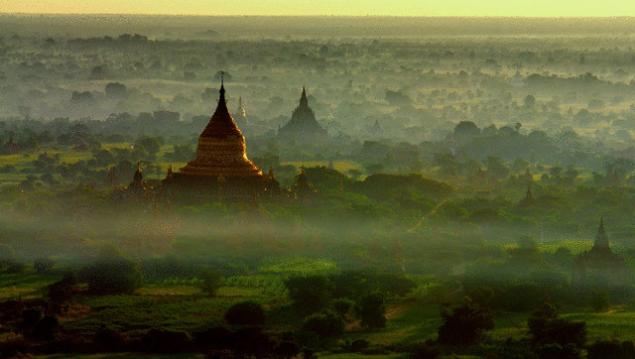 The film, shot entirely on 70 mm film is a ninety-minute journey through the most amazing places on the planet (the film shows in 25 countries on 5 continents). The effect of "Samsara" takes the viewer on sacred land and in areas of natural disasters, in the heart of industrial sites and natural wonders.
No other film won't show you so much beauty. It's all here, and travel, and the diversity of cultures and religions, cities, and industries, and nature. You must see this movie to believe it exists.
14. The bouncer (2012)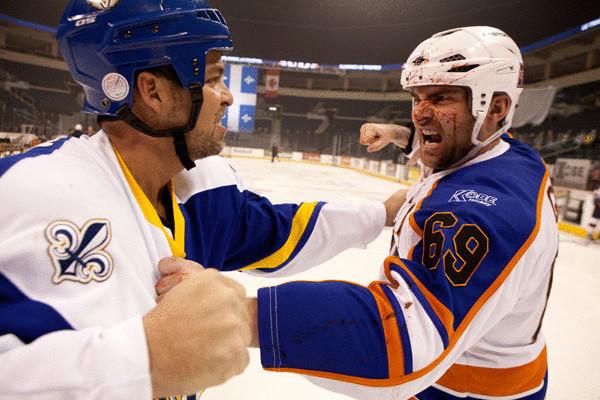 Doug — a simple bouncer working in the provincial bar. One day, getting involved in a fight at a hockey game with one of the players, he enters the field of vision coach masters. He urgently needs a player who can defend on the ice leading striker of the club. Doug can not stand on skates, but it can be learned, but in a fight he has no equal! The team's main rival is his enforcer, Ross "the Boss fucking" RIA, one form of which is shaking the entire hockey League. Doug and Ross will come together in one match. Our hero, with the help of his friend, makes a spectacular career, rallied the support of the whole team, and wins the love of the best girls in the world. From the point of view of Doug, of course.
It is not only a fun story about life "Lugovogo" guy. It is also a great love story — with all its absurdities and emotional stress.
12. No longer children (2012)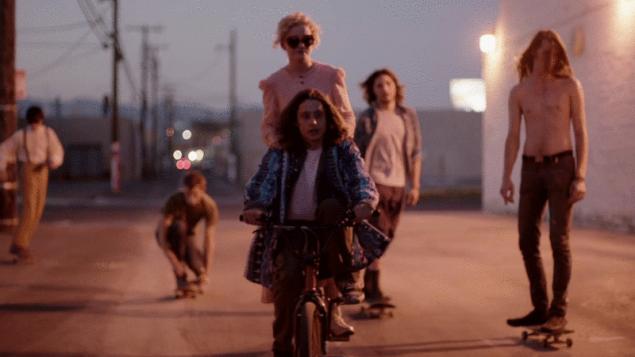 Rachel fifteen — year-old girl from a family of fundamentalist Mormons in Utah. One day she finds a forbidden cassette tape with rock music. Never heard anything like this before, Rachel is experiencing unique emotions. Three months later, Rachel discovers that she is pregnant, and claims that occurred an immaculate conception from listening to forbidden rock records. Parents Rachel prepare for her wedding, but she runs to the nearest town — Las Vegas to find the man who sings on the tape, thinking he has something to do with her mysterious pregnancy ...
Heavy story that will stay with you for a long time. One of those movies that will make you think about your own childhood and adolescence. On the other hand, it helps the audience to fall in love again in life. This film will give you a sense of confidence in their own abilities and make tremble of butterflies in your stomach.
12. Mr. Nobody (2009)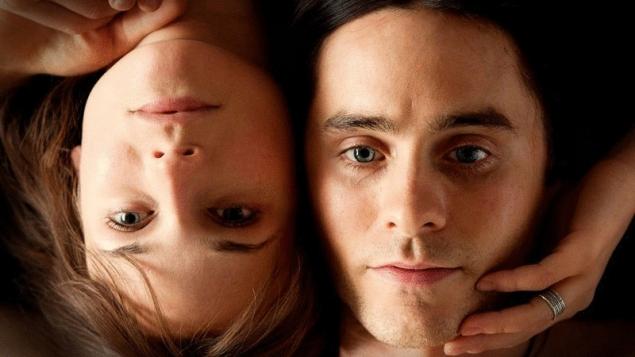 The story tells about the last mortal man in a utopian future where no one sort of like not dying. The plot is non-linear, events are constantly intertwined with each other, and the timing is deliberately confusing. Add to this masterpiece of a soundtrack. This is why many people consider it a cult.
11. The imposter (2012)
1997. The missing three years ago Nicholas Barclay, a boy from a simple Texas family, criminals in Spain. Family happy: they are not confused even with that the guy changed the color of hair and eyes, speaks with an accent and no one will know. In fact it is Frederic Bourdin: impostor virtuoso and master of deception, to change his identity at least 39 times. To expose the fraud burden of trying an FBI agent and a private detective, but they will meet with a much more dark secrets. After all, each of lies — two truths.
This film is made so well and this story is so incredible that it would be very hard to believe that all this happened in reality, not just fiction. Plot twists around every corner. If Christopher Nolan took this story a 48-hour film, in comparison with this masterpiece, it would look dull!
10. Park of culture and rest (2009)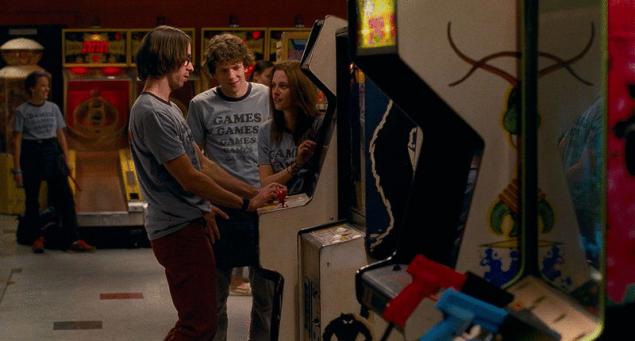 A film with a retro shade of teenagers from Pittsburgh who worked at an amusement Park in 1987. This is a sweet, gentle, funny and a bit intimate masterpiece about unrequited love.
9. Bounty hunters (2012)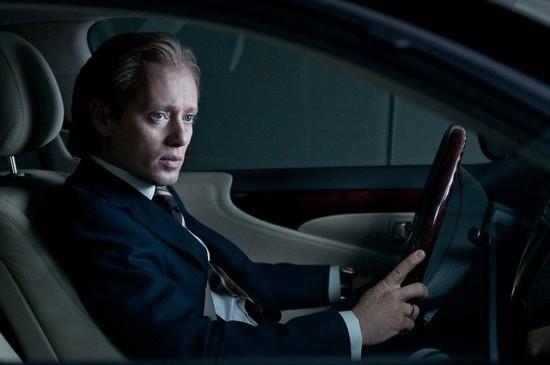 A chase film that is worth watching for its brilliant black humour. Fans of black humor, of course.
The pace of the tape keeps the audience in suspense from the first to the last minute. And although many scenes seem naive or unrealistic, to break away from the surreal charm of "Hunters" is simply impossible.
8. Virunga (2014)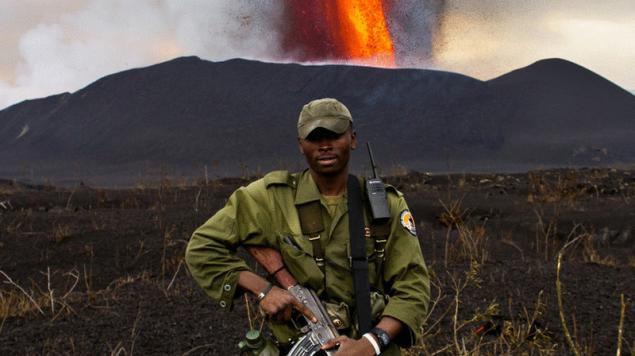 A group of brave individuals risking their own lives to save the last individual of a species of mountain gorillas, in the midst of a new civil war and fighting over natural resources of the Congo.
This film is, strictly speaking, a documentary, but it looks as a great feature film. Like a great Thriller. And when you know that all this really happened, you realize that humanity is not yet lost.
The movie turned out to powerful, rich, looks at one go.
7. Beginners (2010)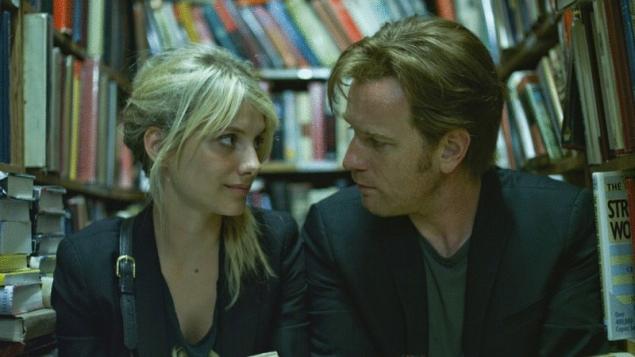 Romantic American Comedy, which, however, tells about the complex relationship of the son with the father. The film is superbly shot and was not only funny, but also heartbreaking. It shows the importance of family ties.
And yet this movie is cute, funny, and watch it is very nice.
6. Hunt (2013)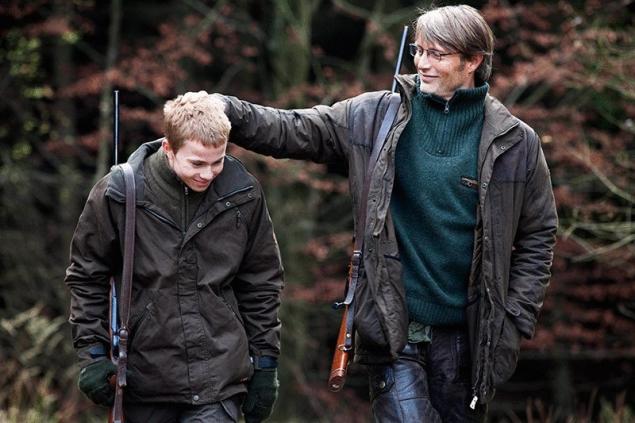 An unforgettable experience under the name "Danish Thriller". The movie tells about the life of a poor village teacher, who was maligned in his native village. The Director has turned out a rare Thriller that will grab you even a few days after viewing. Extremely cool movie!
5. The station agent (2003)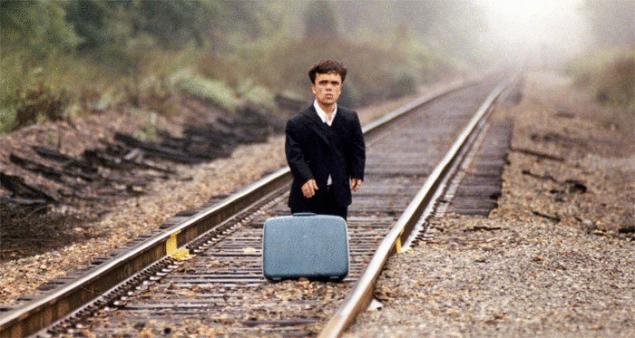 "FINBAR McBride is a dwarf. He is doomed to eternal ridicule on the street and oblique views of the society. He always attracts attention, but not as much as he'd like. Insult him, use his weakness, and someone is immediately set to a camera in order to photograph the "other" person. As a result, the fin used to live alone, it is interesting to read a book than hold a conversation with anyone, as it does not expect a sincere conversation, sees him as the only object of pity, but he does not tolerate this attitude. Society does not accept people like him, he is an outcast".
A wonderful movie about loneliness, change and friendship. Sounds corny, huh? But the film is not like that. It is interesting, atmospheric, wonderful. A small film about small people and how it is important sometimes to step outside of the comfort.
4. Mud (2012)
14-year-old Ellis lives with his parents in a houseboat on the banks of the Mississippi, in his spare time, along with other Necronom explores the river. One day they find on a deserted island boat, stuck in the branches of a tree after a major flood. Teenagers want to make the boat as their refuge, but it turns out that it has already settled. It turns out someone named mad man with a tattoo of a snake that is clearly from someone hiding and waiting for someone meeting...
"Mud" is a beautiful tale of love, loss, and painful growth on yourself. Here it is, a real masterpiece with McConaughey, and not "interstellar".
3. Station "Mutual" (2013)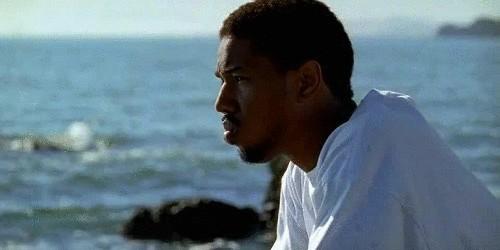 Oscar Grant was usual cheerful man of twenty-two years old. He adored his daughter, was a model son was unfaithful, but he was able to reconcile with his wife, he also loved to chew the fat with friends in the courtyard of his native area...
A very powerful, appealing to compassion, a movie about the universal injustice. Which also tells about how important it is to feel the celebration of life, as he passes by and how important it is to appreciate the minutes and hours of happiness.
2. Dear Zachary: a letter to a son about his father (2008)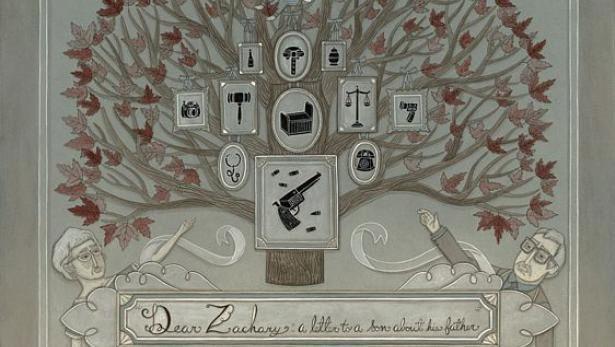 In 2001, some time after breaking up with his girlfriend, was killed Andrew Bagby. Soon after the girl announced her pregnancy, one of the closest friends of Andrew, Kurt, Quinn began shooting this film, destined to become baby gift...
This film is considered one of the best films of the decade. Perhaps it is a little hard to watch at first, but he's definitely worth it! Get ready while watching to cry, to rejoice, to shout, be angry and be happy.
1. Short term 12 (2013)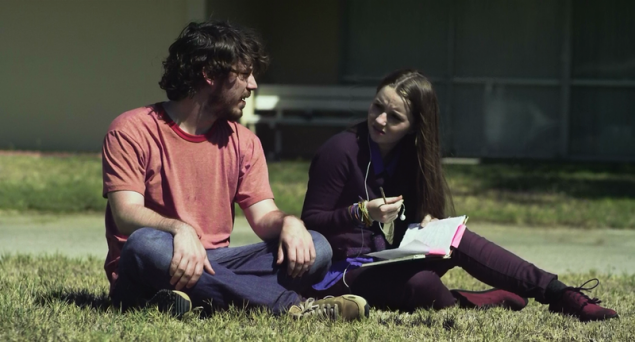 The film tells the story of a girl named grace, who works at a camp for troubled Teens N12. All was quiet until the camp came a girl named Jaden that their rebellious behavior has gained the undivided attention of grace and opened some old wounds...
Film — injury. Watch it sometimes hard and painful, but it's hardly the best performance, which is all you can ever see. Emotionally he is a real roller coaster. And we are sure that after viewing this tape you will never forget.
This film is at times sweet, at times depressing, at times hilarious. He was shot with an incredibly small budget and is one of the best movies of the last 20 years. And we believe that he is the best! published
P. S. And remember, just changing your mind — together we change the world! ©
Source: lifter.com.ua/23-luchshih-filma-po-versii-zriteley-a-ne-kinokritikov