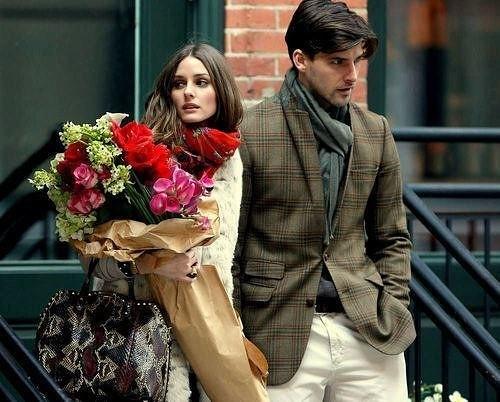 Sometimes it is useful to look beyond that, what are the problems faced by other couples, because a lot is learned in comparison. Perhaps someone at these pictures will inspire creative solutions to family problems today.
< Website movies collected life stories, seeing who want stronger cuddle up to a loved one.
Comedy h3> Pretend my wife, 2011 - a classic American comedy about what happiness and love may be closer than you think. Friends with Benefits, 2011 - a truly remarkable romantic comedy with a good sense of humor, good acting game, weight funny situations and witty dialogue. Fraudsters, 2002 - a comedy with the rapid development of the plot and sparkling dialogue. It will serve as a bright decoration for your family movie nights. Heartbreakers, 2001 - an extraordinary story and excellent acting performance of made this film one of the best comedies that want to watch again and again. Meet the Fockers, 2004 - a good family comedy with brilliant actors: Robert De Niro, Ben Stiller and Barbra Streisand. Yours, Mine & Ours, 2005 - light comedy to relieve the brain. Exciting twists and turns, of which the characters are selected, all sprinkled good humor. Love and Other Drugs, 2010 - the film leaves a pleasant aftertaste and a desire to call all of their friends - whether they need help? But love will follow, most importantly, stop fantasizing. Children Monday, 1997 - this is not just a movie, it's whole life and the fate of many people. Good and positive film with a light plot, terrific actors and beautiful scenery. Deconstructing Harry, 1997 - This comedy conquers its wonderful, witty script and twisted humor. By the way, the film received an Oscar nomination for Best Screenplay. How to marry and remain celibate, 2011 - relaxing comedy, filmed in the French style. A great movie to while away your evening preferably with his half. All I, 1984 - one of the most outstanding films of comedy 80s. Good acting, unbanal plot, exotic-mythological surroundings, juicy humor - everything you need for a family movie nights. Smoothie, 2010 - light painting with an indescribable European charm. Of course, the film deserves a viewing with friends and family or together with your loved one. Anger Management, 2003 - funny comedy on the subject of psychoanalysis and the classic "! Believe in yourself" duet "Nicholson-Sandler" deserves special attention. The Naked Truth, 2009 - a surprisingly sweet and relaxed comedy without high moral agony. This film is about love, close to the viewer, and it makes imbued with sympathy for the main characters. Click: With remote control for life, 2006 - the film will make a thousand times to smile, cry a couple of times, and most importantly - think about family, work, the value of his life. Fatal Beauty 2006 - the film is light, really French. An excellent choice for a joint show with his second half. Honeymoon 1956 - good Soviet comedy. Kasatkina Kadochnikov and, of course, a pair of very bright, and see the work of such masters is always a pleasure. Formula of Love, 1984 - soulful comedy of all time, which can be reviewed are countless times. What Women Want, 2000 - a bright, summer and surprises with its picture that accurately give a lot of pleasure to everyone who will be watching her as she really was beyond the accepted norms of the genre. pickup Rules: Hit Method, 2005 - a comedy in which not a single gram of vulgarity. It forces us to think about this is not just a feeling, like love, and to understand what it really is. The Accidental Husband, 2008 - good, easy movie. Look, without straining something excessive, and at the same time exciting. A good picture for the whole family.


Romantic Comedy h3> Hector and the Search for Happiness 2014 - a film about finding yourself, where everyone wants dialogue to rewind and listen again. A film that makes you think and let a tear in anticipation of whether the protagonist will be able to find an answer to the question so coveted. Red Dog, 2011 - the film is very good, it will cause great laugh at the antics of the Red, cheer you up, amuse and even make love. Beloved Woman Mechanic Gavrilov, 1981 - very thin and psychologically precise film. Now these rare tapes: simply, without special effects, without the loud plot and virtually no main character on the screen. Easy Virtue, 2008 - the film is not as simple and easy as it seems for the title. Sparkling humor, brilliant actress Jessica Biel game will not leave indifferent spectators, and the plot will be held in suspense until the very end. Everyone Says I Love You, 1996 - beautiful musical comedy by Woody Allen in his inimitable style. Only he can take on the challenge, inflate it, to bring to the absurd so much so that it will be shallow and ridiculous. Anonymous romance, 2010 - a naive and touching film that you want to keep in your collection and share them with family and revised from time to time. New York, I Love You, 2008 - for those who once forgets his fear of his uncertainty and begins to live simply. Tenderness, 2011 - romantic comedy, romance has made a non-core criterion search of happiness in a relationship. Come what may, 2009 - after viewing the want to think about their lives. The film is good, easy, despite the raised philosophical themes.


Romance h3> It's Complicated, 2009 - the picture looks easily and naturally, if we really observe the life of a large family with all the ensuing consequences. Letters to Juliet, 2010 - is to see if the window is dull and overcast and sad at heart. Colorful landscapes of sunny Italy and beautiful kind eyes Vanessa Redgrave definitely will warm your soul. Actor, 2011 - a great game romance, witty and stylish. Made in the aesthetics of silent film, it is filled with the magic of cinema, which is not for a moment let go of you. Good Woman, 2004 - the film is very deep in content, but it does it does not weigh to view. Entangled plot, the sea is a classic English humor and room for imagination. Wimbledon 2004 - a very beautiful family melodrama, which is certainly worth a look. Especially for those who have forgotten how to believe in yourself. Return, 2005 - this is one of the most beautiful love stories, where during the course of time the stupidity faced with a sense of romance with vulgarity and joy with sorrow, and it is important not to get lost in the pile of collisions. Barefoot in the city of 2014 - a shrill, bright and humane film that people should remember in our wildly racing we know where and why the world. Feast of Love, 2007 - the film is full of an atmosphere of peace, quiet happiness and love. The game is a terrific actor, smile and rejoice together with them, and in some moments and all causes of tears.


Drama h3> 10 Steps to Success, 2006 - Feed recalls that as soon as you really want, and the world will contribute to the realization of your desires. We must believe in yourself and go ahead in full confidence that everything will turn all come true. Autumn in New York, 2000 - a sad but beautiful film about love. Watching this film, it is impossible not to cry. Life as We Know It, 2010 - a beautiful film that will not leave anyone indifferent. It is about family values, about the difficulties of education of children and the relationship between people. Wrong, 2002 - a film about how not to do. Emotional film, from which everyone can make something for yourself. Vicky Cristina Barcelona, ​​2008 - craftsmanship by Woody Allen with a wonderful ensemble cast. The film envelops its grace and elegance energy transmission and tonal mood. If only 2004 - the story is very touching and tender, while watching who enjoy such a relationship. Many couples should see the film, not to make such mistakes. Second Chance 2015 - deep, educational and emotional film, which is able to teach us a lot. One of the best movies that you can safely advise everyone to see. She, 2013 - futuristic drama with good performances, great music and wonderful actors. In this film it makes sense to spend their two hours. In the Land of Women, 2006 - an outstanding picture and instructive in many respects. It affects a lot of problems, ranging from the teenage and ending with senile. Music has connected us, 2011 - unobtrusive and at the same time living a film impregnated with the atmosphere of music festivals. Focus, 2015 - a nice movie about not the most pleasant people. Passion, lust for money, manipulation - it's all here there is a reason, and in order to allow the viewer to see the situation from different angles and draw their own conclusions. Paris, 2008 - one of the films that are forced to look at life from the outside, think that it is beautiful, and to reflect on what we have and what you need to be happy.



According to the materials: kinopoisk.ru

Photos on the preview: 20th Century Fox





50 movies with the most beautiful love stories

25 movies with amazing stories of love

via www.adme.ru/tvorchestvo-kino/25-filmov-s-potryasayuschimi-istoriyami-o-lyubvi-902860/