Do you know what a freezelight? Or lyuminografiya? No? and very vain. Sometimes the professional works are simply divine.
freezelight (Eng. frozen light) or lyuminografiya - is photographed at slow shutter speeds, intelligently drawn light objects and abstractions. To draw any suitable light source - a candle, LED flashlight, neon lights. But more often it is used LED flashlights.
So how do you turn these masterpieces?
What you'll need:
 - The camera with the possibility of issuing long exposure
 - Tripod
 - Light Source (best - LED Flashlight)
 - Darkness
 - Inspiration
Step 1
To start, you need a digital camera, which has a manual adjustment mode (this mode is often denoted by the letter M or word Manual) and the ability to set a slow shutter speed.
What is the delay? Exposure - is the interval of time during which the light acts on the portion of the photosensitive material for his particular message exposure. That allows it to capture a trace of any moving light source. The shutter speed range is wide. There ultrashort (thousandths of a second) and long. In lyuminografii usually used last - 5 seconds. During this time, for example, you can draw a symbol or letter. For more complex tasks need more time. In general, the duration of exposure - it is time that you allocate to your creativity. Typically, the exposure time required for drawing: 15-30 seconds.
Read the instructions in your camera. If your camera has a function of long exposure, a way to open your creativity.
It will also not bad if your camera has the ability to change ISO (or sensitivity). Without long recesses in science - I advise you to use a range of 50 to 200. The best option as always is a happy medium, that is equal to an ISO 100.
Also it would be nice if your camera can rigulirovat diaphragm.
With its help you adjust the amount of light hitting the CCD. The higher the value - the less light, the lower the value - the greater light. Learn how to properly manage the diaphragm - becomes much easier to paint.
Your camera should be mounted on a tripod or at least - on the curb, on a desk / chair, at a pile of books and the like
Step 2
Now that you have set up your camera, you need a brush - than you'll draw. Types of equipment artists lyuminografov extremely broad. But the most common option is the normal LED flashlight.
Step 3
So now you have everything you need.
Turn off the lights in the room.
Set the camera on a tripod (on a table, a chair, a pile of books). Press the shutter button (or better yet, put a timer or use the remote PDE). Include a flashlight and waved it in front of the camera for some time (the time at which exhibited an excerpt). Look at the result.
Further instructions are meaningless - then you must follow your inspiration. Experiment!
A is now the most delicious !!!
taken here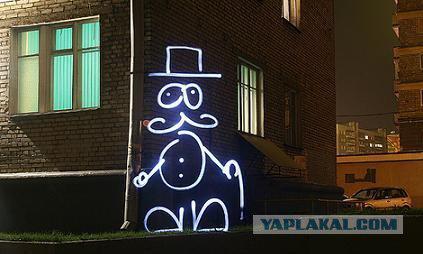 Freezelight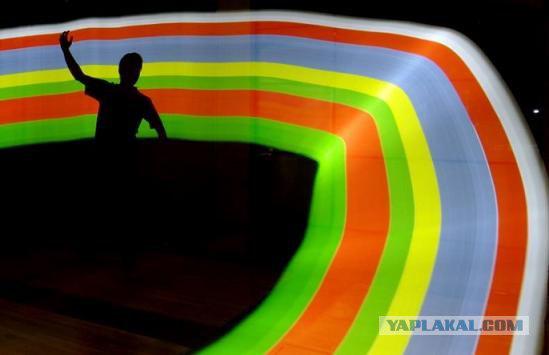 Freezelight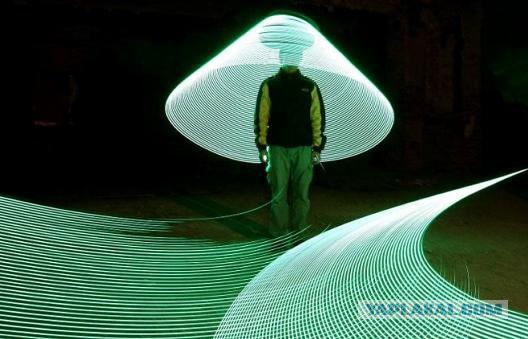 Freezelight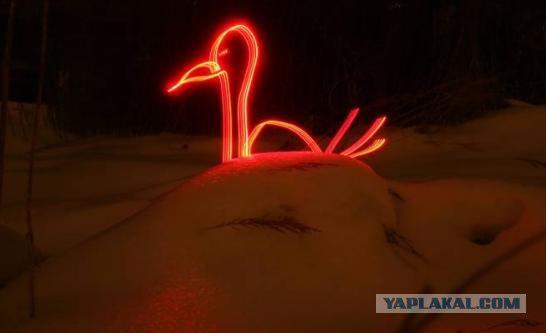 Freezelight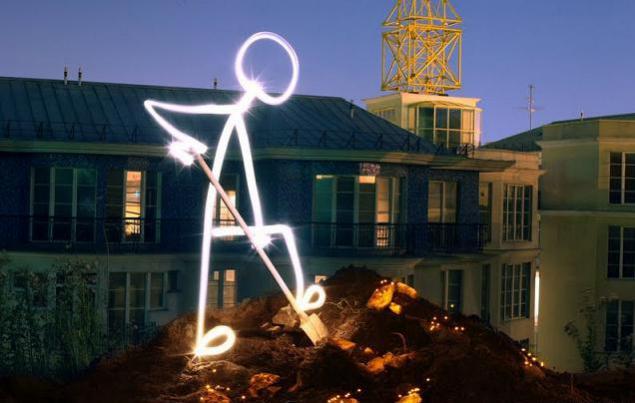 Freezelight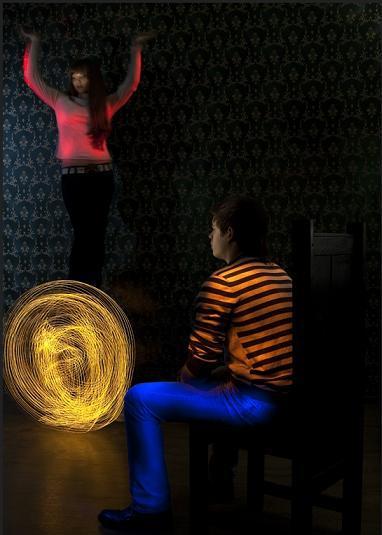 Freezelight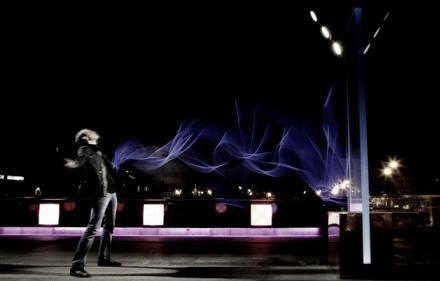 Freezelight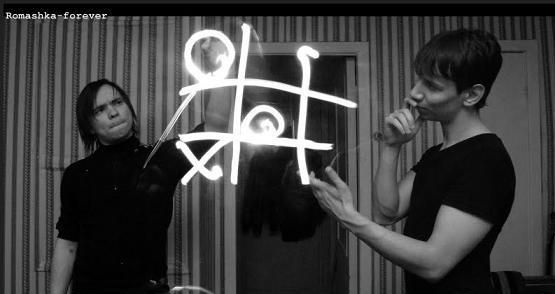 Source: