Wills grandfather Tommy (Tommy Wells) was recognized as the most tattooed man in Britain. Every millimeter of his body covered with a myriad of tattoos, which at the moment there are just over 1,000 ...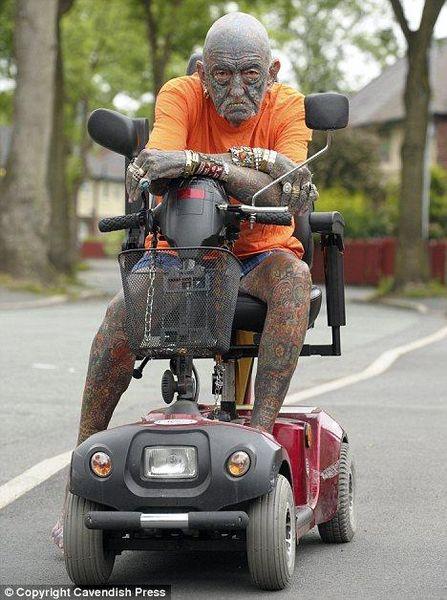 69-year-old he spent his, by all accounts a normal person, a strange hobby more than 52 years, and now tattoos cover his arms, hands, legs, chest, back, feet, neck, head, face, lips and even the genitals. < br />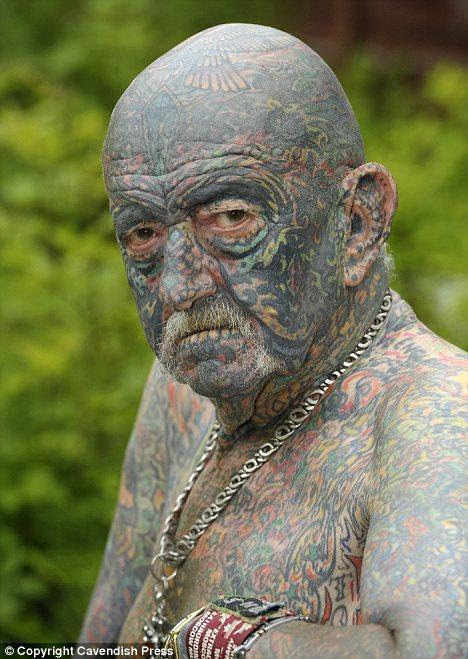 His latest tattoo he did a few months ago in memory of his wife, Sandra, who died seven years ago, at the age of 61: "We lived in a happy place in '44! I loved my wife very much, and worried her departure, so I knocked on the nape of her last words: 'Tommy, I will always love you' ".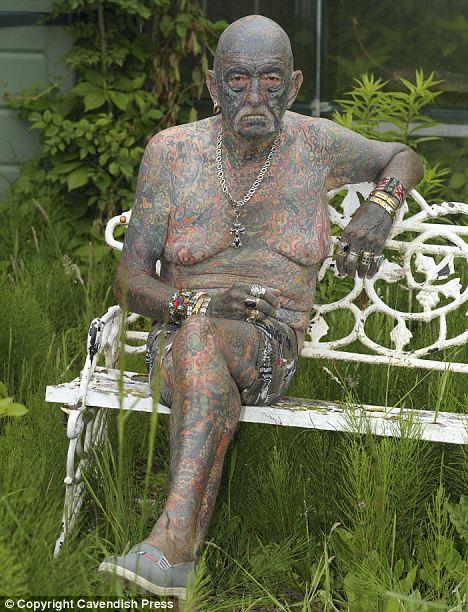 Source: asaratov.livejournal.com