Tommy Lee Jones (born. Tommy Lee Jones)
Career: Actor, Director, Producer, Writer
Height: 1.83 m
Date of birth: 15 September 1946 • Maid • 67 years
Place of birth: San Saba, Texas, USA
Genre: drama, action, thriller
Wife Kate Lardner (divorce)
Kimberly Klafli (divorce)
... Two children
Dawn Jones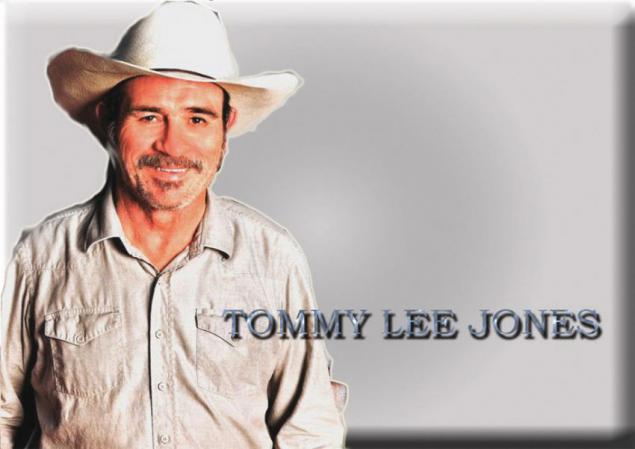 Born in a poor family of immigrants from Scotland. His father, Clyde C Jones, was a specialist in drilling mechanism and worked in the oil fields, not only in Texas, but also abroad, and his mother, Lucille Mary Jones, had time to try himself as a police officer and the owner of a beauty salon. Because of his father the family had to constantly wander from town to town, besides Tommy's parents were in a state of protracted conflict with each other.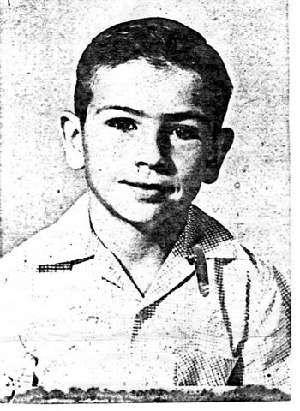 Homeland actor has long been known for its passion for football, and the young man often lost in the stadium. Enrolled in an elite school for boys in Dallas Jones Jr. has become a magnificent football quarterback and one of the best high school graduates. Passion for football allowed Tommy to become a member of the university's football team. Football has opened him another opportunity - Jones won a scholarship for admission to Harvard, where he decided to study English language and literature, as well as to learn acting.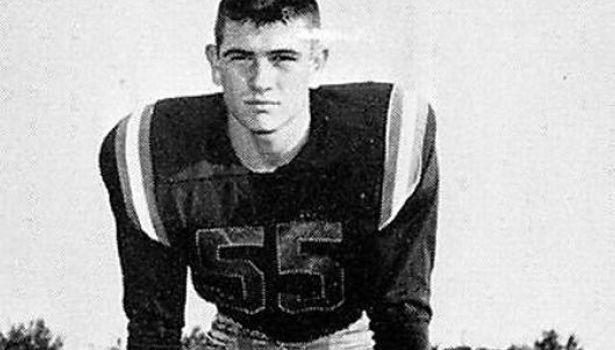 Already as a student started the creative career of Tommy Lee Jones while he was entrusted several notable roles in Shakespearean theater productions Harvard. Successfully graduated from the University in 1969 with a BA in English literature, Tommy moved to New York, where he began his Broadway stage acting career.
His first role Tommy Lee Jones received a record for no known actor term - ten days after his arrival in the city. It was a role in the play "To live one life", where his partner was a world-renowned Maximilian Schell. Directed serious risk when he invited the then young actor in the project. Create an image it was not easy, as it was necessary to work out every detail, and the success has exceeded all expectations.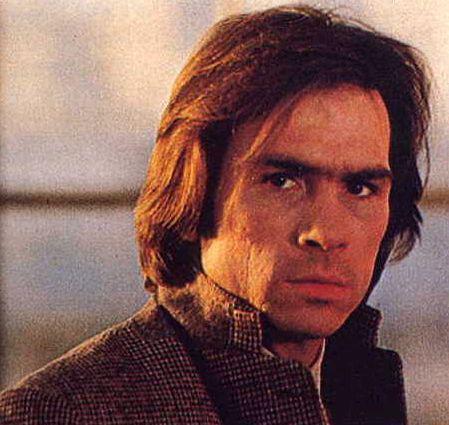 Then the actor was followed by dozens of the most various productions, both on Broadway and off the stage. Among the performances especially stood out "Patriot for Me" and "Happiness and human eyes", presented to the audience in the 1969 production of "Four in the Garden" staged in 1971 and "Ulysses in the night city" - in 1974. In them, Jones was able to prove that the actor was not submitted and the experience that not only play their characters as they grew. Then Tommy noticed and famous producer and theatrical agents. He received several invitations to the TV. The next few years, Tommy Lee Jones was engaged in various projects in television and theater.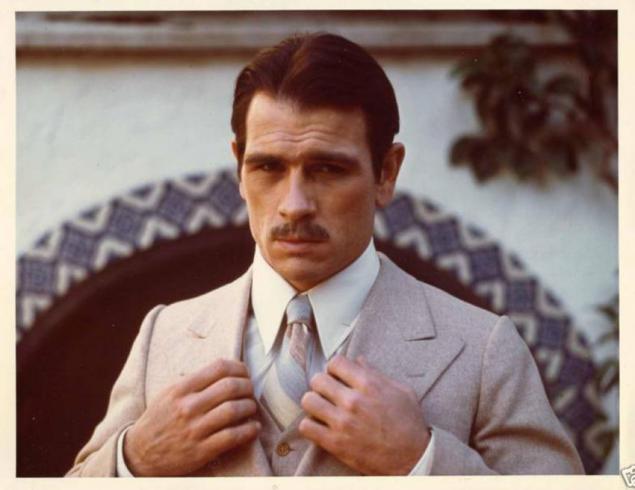 From 1971 to 1975, he starred in the television soap opera "Only one life" as Dr. Mark Tolenda. Colorful appearance Jones, in whose veins ran the blood of Indian, predetermined his role: the role of the actor entrusted killers, bandits and even KGB agents. Films, where he glimpsed in episodes followed one another. In 1975, Tommy decided to move with his first wife, Kate Ladner in Los Angeles, in the heart of the film industry - Hollywood - Mecca of all who dream of acting glory of young men. But the all-American star Jones was destined to be not soon, because Hollywood is not immediately adopted it.
There's an actor first battered mainly television roles, one of which - in an episode of the television series "Charlie's Angels", released on wide screens in 1976. And after some time, he played a starring role in Michael Miller "Jackson County Jail." And John started writing about all sorts of media predominantly as a "character actor", with a bright and open temperament, catchy style of play.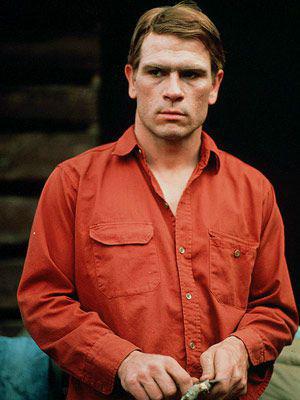 After the films directed by John Flynn "rumbling thunder", filmed in 1977, in which Tommy Lee Jones brilliantly played Major Johnny Woden, the actor most often offered as harsh, courageous military and police. Eventually him well established reputation as a strong, energetic, thinking of the actor, who was able to cope with both the main and a secondary role. True, it was a minor role, and it is usually battered ...
Jones worked extensively on TV all 70-ies., During the filming of the movie "Country Roads" (1980), he fell in love with actress Kimberly Klofli, who became his second wife.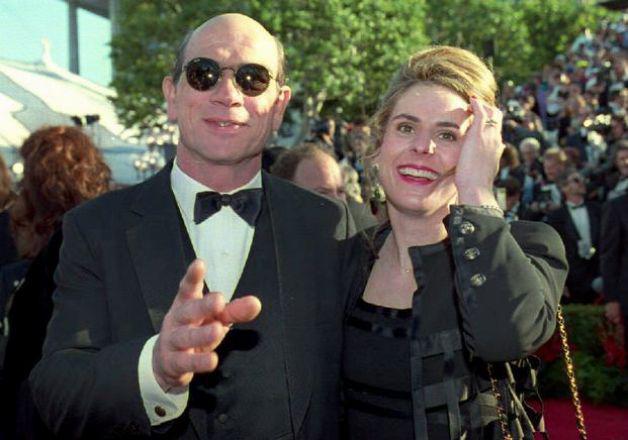 The first truly successful film for him was a television adaptation of the novel by Norman Mailer's "Executioner's Song" (1982). The role of the disillusioned in the life of the prisoner, who asked to voluntarily expose his death, brought Tommy Lee Award "Emmy."
Oddly enough, the star Jones did come with age wrinkles and charm made wise by experience man. It was an adult, he became a star of the genre "action". Repeatedly playing action hero Andrew Davis. The & quot;
Deliver to the destination & quot; his hero-killer has to deal with the president of the Soviet Union to prevent the warming in US-Soviet relations. The "capture" his distraught military hawk almost unleashes a nuclear conflict, but trained in karate hands of Steven Seagal in time to neutralize the hero Jones.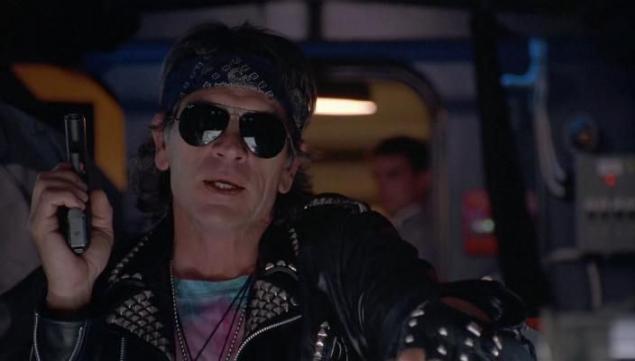 Scoundrels and sadists obtained from him no worse than the knights without fear and reproach, that Jones had agreed to play a favorite directors. 1994 also left in the filmography of Tommy Lee a good trail. Actor quite successfully starred in the drama Oliver Stone's "Natural Born Killers", action movie by Stephen Hopkins "Bomb Squad" paintings "Cobb," "Blue skies" and Joel Schumacher's film "Batman Forever."
Amazing skill has allowed Jones to give each role is captivating charm, expressiveness, unusually lively temperament. The partners of the actor in "Natural Born Killers" have become masters of the genre Juliette Lewis and Woody Harrelson. The film is about how the killers Mickey and Mallory - modern Bonnie and Clyde - traveled around the country, leaving behind a mountain of corpses ...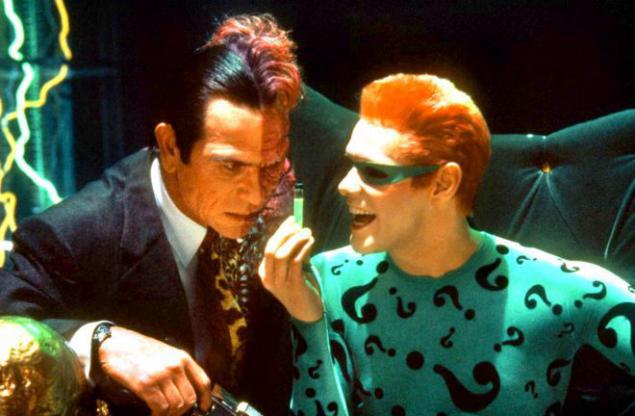 It was good for an actor and in 1997. Then the screens went two blockbuster with his participation - Thriller Mick Jackson "Volcano" cult "Men in Black," directed by Barry Sonnenfeld. The latter became one of the highest grossing films of the planet and brought Tommy Lee Jones, world famous. Jones played here almost self - Agent Kay, professional-class, a little tired from his work and dreams of a quiet family life. The picture, taken by Lowell Cunningham's comic book, full of unearthly and not always law-abiding creatures, whose activity is controlled by state organizations ...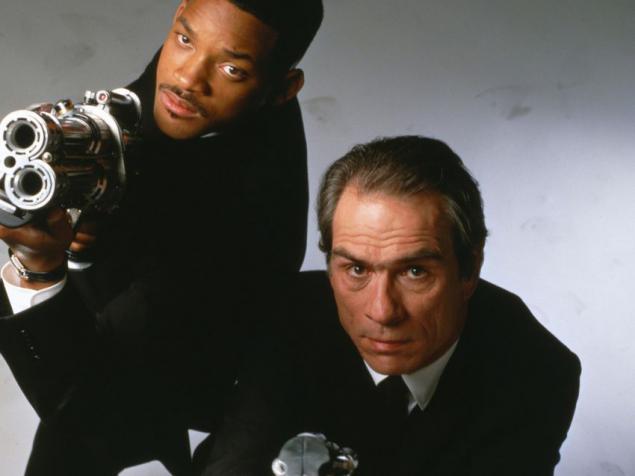 The last years of the 20th century, Jones was filmed mainly in genre scenes "action". For example, the film "The servants of the law", which appeared on the wide screen in 1998, and "Double Jeopardy", filmed in 1999. The success of "The Fugitive" was so great that the actor once again reincarnated into the image of Marshal Gerard in "The servants of the law." < br /> In general, Tommy Lee Jones was pleased with his work. Talented actors were subject and lyrical and comedic characters. He made the audience laugh until you drop and cry bitterly. Besides, he liked to star in comedies: "I'm not too often acted in comedies - this is very difficult. And now I have the chance to work with the best people in this genre and learn from them. I thought that all of this is very serious, but the result was very funny. People start laughing from the beginning of the film. I liked ».
After a lull, the light went out film "Rules of Engagement" and "Space Cowboys," and in 2002 - "Men in Black 2". The creators of the last scene again pushed into galactic space has the audience favorite characters and treacherous alien creatures.
Among the most recent works of Tommy Lee painting "The Hunted," "Man of the House", "companions", "In the Valley of Elah" and "Old Men." Here he created a gallery of colorful and diverse images, each of which deserves a detailed and careful analysis audiences and critics. And each of them embodied the actor with his characteristic precision, impeccable taste, sense of style and genre.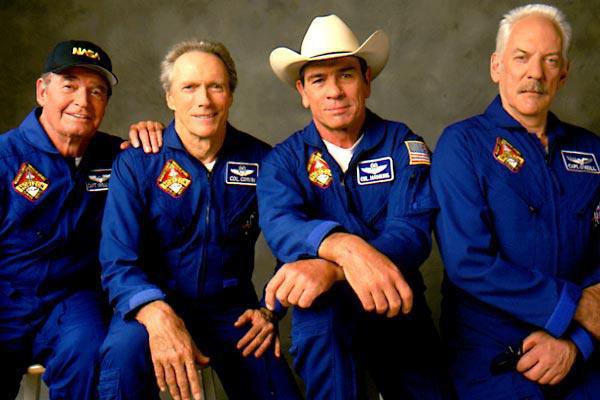 Especially it is necessary to allocate a surprisingly multifaceted image of Jones in the Coen brothers thriller "No Country for Old Men." Unfolded in West Texas in 1980 narrated the story of a young Vietnamese veterans, whose attempt to sell drugs ended very badly. In the shooting tape also attended the famous Javier Bardem.
Except he was not a very happy childhood, we can say that Jones has been achieved almost everything he wanted in life. His career would be the envy of any aspiring actor - in theater, film and television Tommy Lee Jones played almost all the possible roles and images. His extraordinary gift of acting and virtuoso profession allow us to speak of him as one of the brightest stars in the firmament of contemporary art.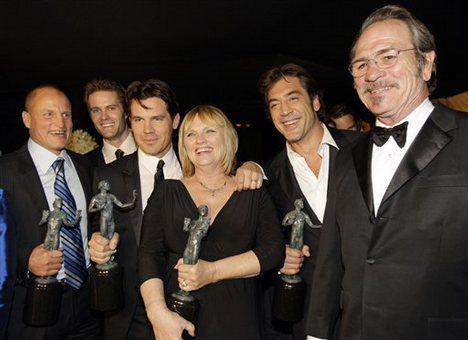 The directorial debut of Tommy Lee Jones is dated 1995 year. Unpretentious telefilm "good old boys" actor dedicated his life to modern cowboys, not heroic, humble inhabitants of the American West. The picture was partly autobiographical - because Jones was born in a Texas town. This work is Tommy Lee made-for-TV television network commissioned by Ted Turner.
In his next directorial effort "Three graves", filmed in 2005, Jones also played a major role since decided that no one is better not to perform. In any case, he preferred to appear in his films. "We had just read the script, memorize it and make a film! I tried my best, working from dawn to dusk. I am here and co-writer, and producer, and director, and actor. I can say that by hiring himself for each of these positions, I eased myself the task to other qualities, "- he explains the reporters did Tommy Lee.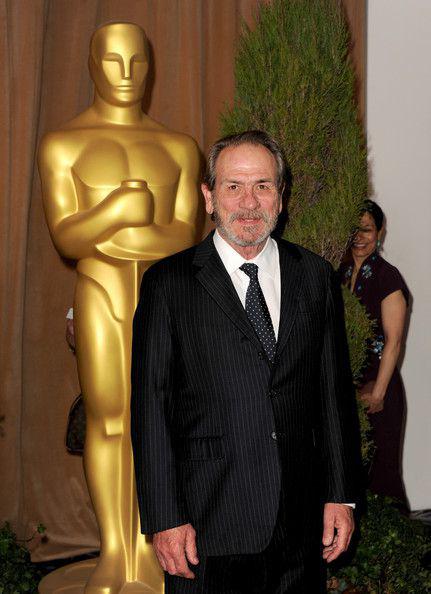 On the personal life of Tommy Lee Jones does not like to talk. He was married three times, from his second wife he had a son and a daughter. In the year 2001 Tommy Lee married for the third time - on operator assistant Dawn Jones. Fame and money could not save family happiness actor. It has long been known that the nature of the talented people rarely soft and accommodating.
Tommy Lee lives nearby on the same dusty Texas town where he was born, on his own ranches, cattle and horses bred for polo. Polo is a member of the team in San Antonio. Now the actor is happy with his wife, talks with a few neighbors and friends and absolutely does not tolerate stupid questions about my personal life.
Of all the roles are played by the actor in his life, he does not have a favorite. A favorite movie he considers the one that brought more money.