via
The Russian team "KAMAZ-Master" was the tenfold winner of "Dakar". After the final stage of the most prestigious race in the world in the category of trucks brought victory Russians Vladimir Chagin. This title for him was already the seventh. Comrade Chagin team - two-time victor of "Dakar" Firdaus Kabirov - took second place.
The main competitors of Russian racers - the Dutchman Gerard de Rooy and Ales Loprais Czech - this year will not reach the finish line. The first was injured at the beginning of the path, and the second came off due to a technical failure after the ninth stage.
The discharge motorcycles celebrates winning the Spaniard Marc Coma (KTM), who won the third title of the winner of "Dakar" in his life. The second was last year's champion of the race the Frenchman Cyril Despres, who is the same command.
Among kvadrotsiklisty best result showed the Argentine Alejandro Patronelli on a Yamaha. His younger brother Marcos Patronelli was the winner of the previous rally.
In the automotive standings triumph "Dakar" became the first Qatari Nasser Al-Attiyah in the Volkswagen, with a fairly big advantage ahead of his teammates Zhinielya de Villiers and Carlos Sainz.
Behind the race participants from 51 countries of the planet 9500 kilometers, of which 5000 - high-speed sections. The route of 13 stages ran through the territory of Argentina and Chile.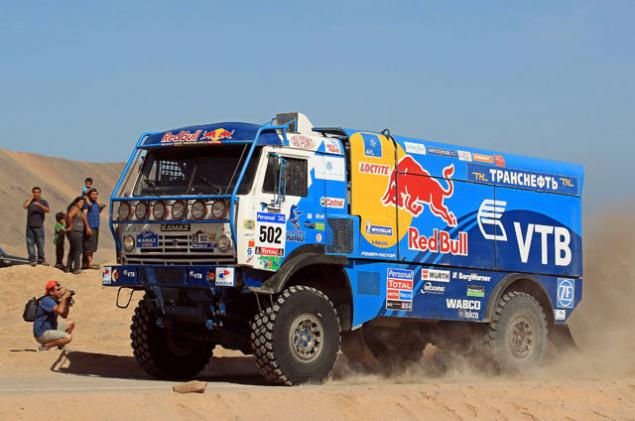 Source: