In the words of the author: When the trees were big, and I'm small, and finished school, "Gold Medal" for academic success seemed to me than the same distant as Argentina or Easter Island. By the way, why in quotes "Gold"? Earlier, before 1960 really it was made of pure gold (first 583rd test, since 1954 - 375 minutes). What now - I do not know.
It took some 30 years and now my daughter brings home is ...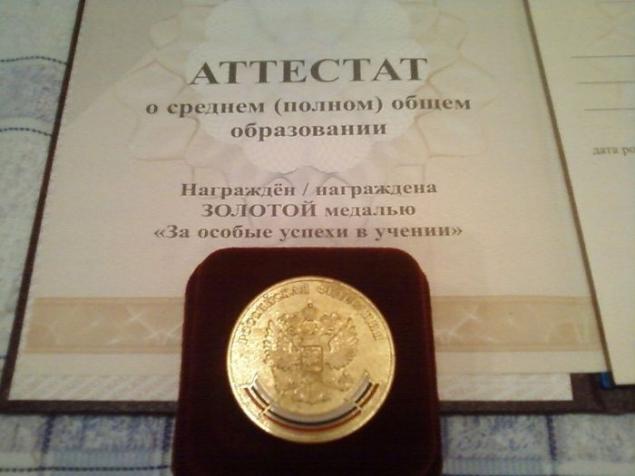 Well ... thank you child, pleased parents. Previously, the gold medal was the omission of the university, especially with such a certificate ...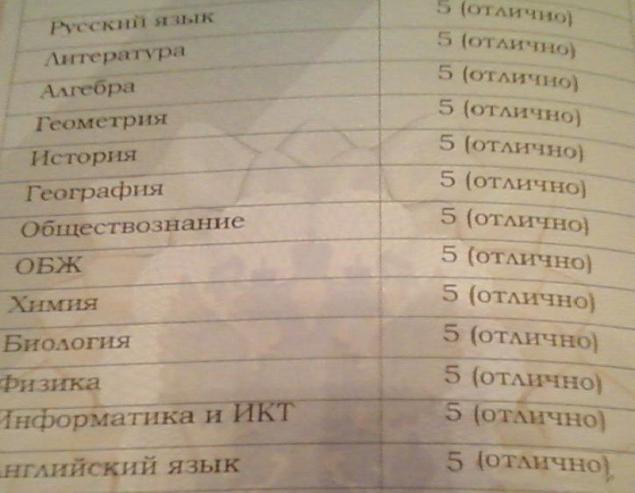 When the wind changes disbanded pink clouds and multi-day race on the universities back to reality, it turned out that 11 (eleven) years of study, when there is no one "three", but only "five" and occasionally "four" are not wanted ... and that the gold medal virtually nothing on impact in the competition ... You need to USE method of choice accidentally poke the right answer, you need the Internet to get a job on the "Olympics" and send it to the decision (mother-economist), and get a silver / bronze / wood diploma of the participant / winner of the "Olympics" 2/3/4 ... 16 levels and you will be ahead of everyone .... Four hours spent successfully replace 11 years. Do not believe me ... Look at what point in the "ENGECON" gold medalist with the delivery of the exam 214 points (not the worst scores for the "old" at all "5»).

And it's 148 seats ....
Instead of an epilogue.
"... At the same time Russian Prime Minister at the meeting of the Open Government noted that his son filed documents are not in one institution, and in a few. And he said that changed his attitude to the Unified State Examination (USE) after the exam passed Ilya:
"I also have an idea of ​​the exam varies. When he appeared, I had some feeling, then began to come to different information ... This year I gave my son the exam, I also changed to this attitude, it became less straightforward. When it passes through itself, you see all the flaws and gaps of a system ».
"Former Education Minister Andrei Fursenko May 17 approved the new educational
standard for high school, and on June 7 the Ministry of Justice registered the draft of the federal state standard (GEF) ......
... The state undertakes to fund between 31 and 37 hours of teaching load for each student. For the rest will have to pay. »...
Source: pryf.livejournal.com