The answer under the cut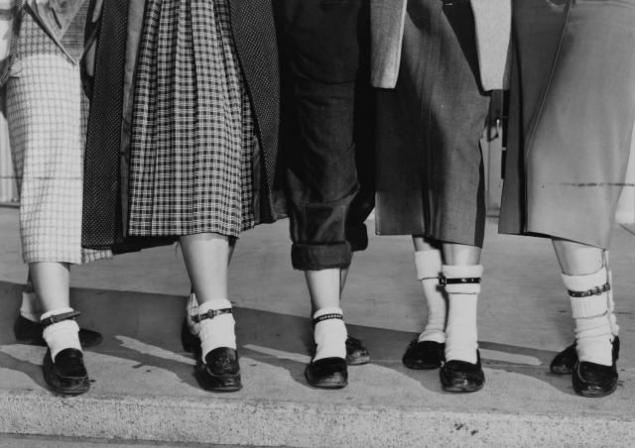 1. To begin with, it's a girl.
2. In the yard in 1953.
3. The photo is made in the USA.
4. It is not "straps" of dog collars.
You are more interested in what they are? The question that most men want to know about girls?
Men want to know whether the girl's boyfriend or not.
So, the girls who have a collar on the right foot - busy, on the left free.
It was fashionable in the United States, and only in 1953. After some time, this habit is fast disappeared, although very convenient.
--img2--
Source: