I was always worried that my activity tracker too "static" design, and, as it turned out, for many customers, this fad periodically arises in the selection: fit / not fit.
Just in case I have compiled a few examples of different devices in which you can change the straps to the gadget was always different, and always be with you.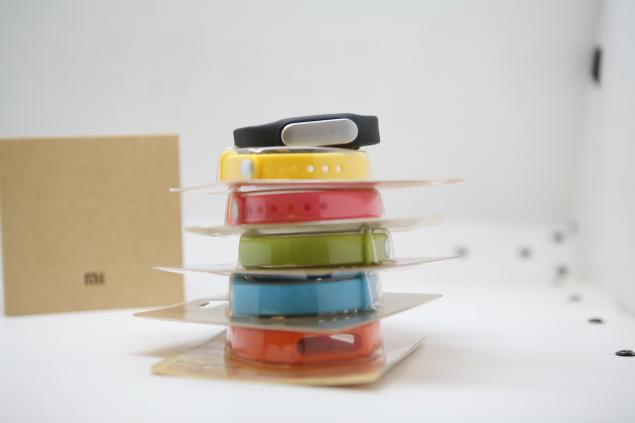 mi Band

Xiaomi just announced that they are preparing to probe various design options from premium leather straps to the "merry" colored, turning to his young and active target group. In addition to the original, a lot of accessories "replicas" very decent quality.






Features tracker Xiaomi mi Band will remain the same: a gadget counts steps, calories, distance, has a smart alarm clock, distinguishes sleep phase, does not get wet in the water and running for about a month without recharging.

Сменные straps

Flex

Fitbit - pioneers and innovators, and they've had the idea to do a joint project with fashion designers. For the public with fewer claims, they also offered a range of interchangeable colored straps.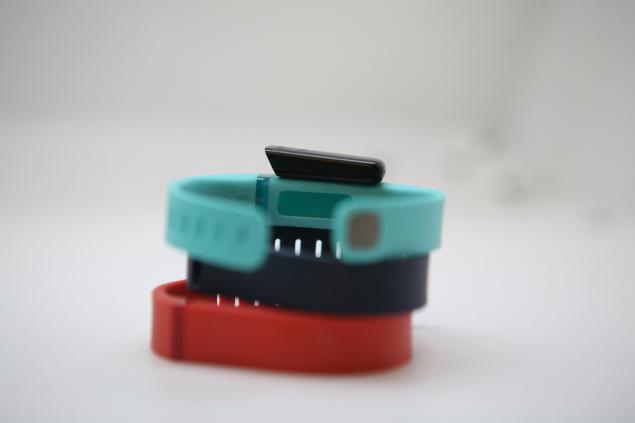 Activity and sleep tracker Fitbit Flex - is one of the most recognizable and wearable devices, and the company Fitbit - leader in sales of units sold. Gadget counts steps, calories, analyzes the quality of sleep, allows you to compete with your friends in the successes and achievements, which is a good motivator to move more.

Сменные straps

Fusion

The fourth version of its trackers Striiv company applies two interchangeable straps, and the device they came to be called clever clock.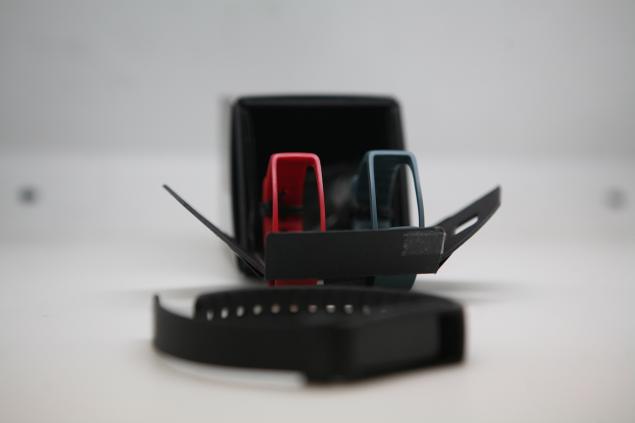 In addition, the bracelet is taking notice, and it keeps the best of the previous versions: the software. Striiv Fusion also supports fitness game, in which the owner settles the island, and retribution are - steps and activity. When it is not enough for a regular beds - no, no, yes and you will pass ...

W / me2

Interchangeable straps - not the main feature of the sensor, but rather a structural necessity. To indicators that you measure are accurate, you must remove all additional "interference" straps - one of them.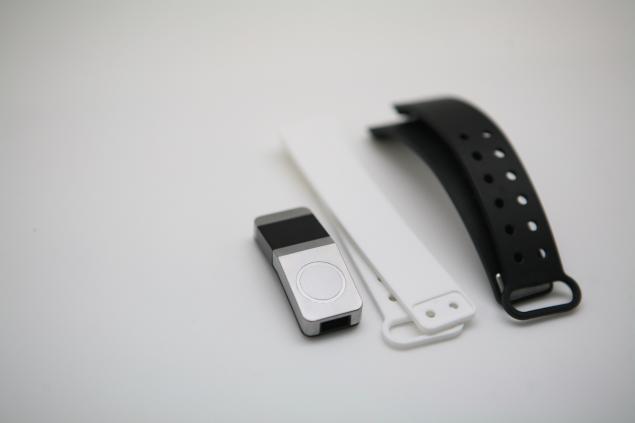 Overall, the gadget has a black and white version of the design, as well as complete, chest strap and dongle, making it the chest strap heart rate monitor. A key feature of W/me2 - the ability to measure pressure.

Healbe

Russian development, particularly where it has been declared a non-invasive measurement of incoming calories. Gadget analyzed eaten through the skin, simultaneously giving details about the waste of calories, and the activity and on the pulse, and have even been attempts to determine the pressure.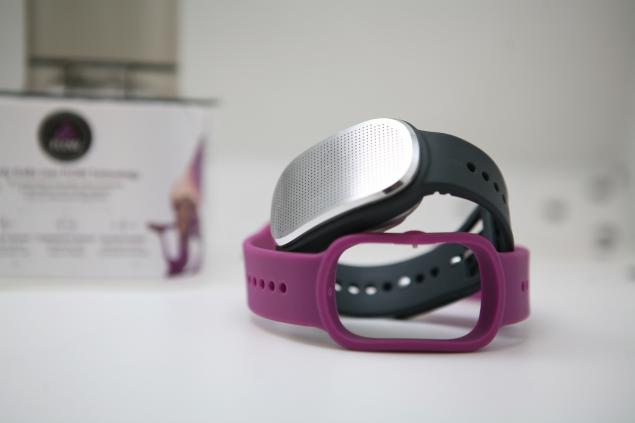 To the sensor Gobe offered white and purple removable straps.

Orbit

In addition to the bundled removable strap and the "pegs" to carry the device in a pocket or on a belt, Runtastic and offered a lineup of colorful interchangeable bracelets.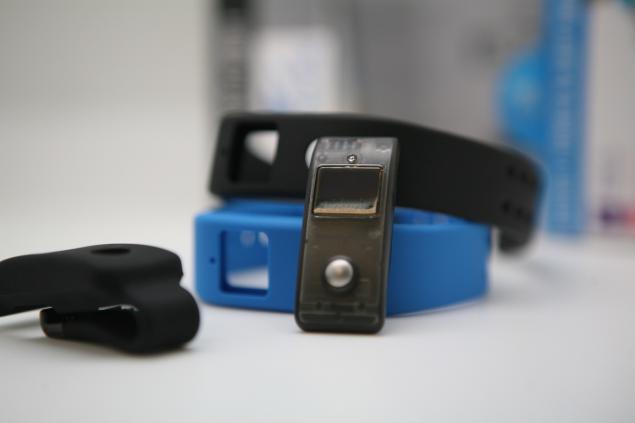 In the basic version Orbit - Black and blue straps that are "partially" hidden sensor, since devaysa a display where you can see some kind of minimum reporting. I remember well the device primarily as a "tracker happiness" because it allowed to record the most pleasant moments of life.

Сменные straps

Lifetrak

One of the most accurate heart rate monitor with occasional outstanding performance, growing from model to model: calories, distance, water-resistant, easy-to-read display, stand-alone operation to a year ...





In addition, the entire line has a two-sided, easily replaceable and versatile straps. This band is one of the two, since it can be inverted and worn by the other party. Lineup Lifetrak now has a large number of gadgets, including a fully independent from the phone, and the company is known for the fact that collaborating with NASA a >.

Сменные straps

On this we all.
Thank you for attention.

Source: geektimes.ru/company/medgadgets/blog/263802/